How to Watch R. Kelly Full CBS Interview With Gayle King: Live Stream, Air Time and More Info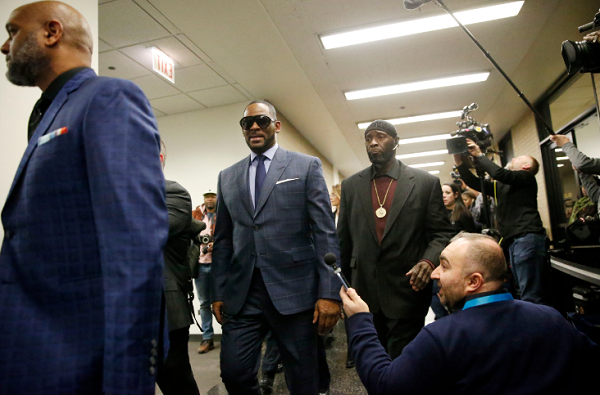 Clips of Gayle King's interview with R. Kelly have aired on CBS This Morning since Tuesday, and now, viewers will get to see their conversation in full on CBS primetime. The Gayle King Interview With R. Kelly, an hour-long special, is scheduled to run on the network in its entirety on Friday.
The interview marks Kelly's first time speaking publicly on accusations of his alleged sexual assault of young girls since he was charged with 10 counts of aggravated criminal sexual assault in February. Four alleged victims were included in the charges. Three of the women were between the ages of 13 and 17 during the alleged between May 1998 and January 2010.
If found guilty on the charges, the R&B singer could face up to 70 years behind bars.
Kelly's behavior witnessed in clips of the interview have kept the singer in headlines throughout the week, including one instance in which the 52-year-old singer stood up from his chair and threw a tantrum of sorts, shouting and yelling about his innocence while looking directly into the camera. The moment went viral on social media and resulted in a ton of praise for King, who maintained her composure during Kelly's outburst.
King also spoke with two of Kelly's supporters, his live-in girlfriends, 21-year-old Azriel Clary and 23-year-old Joycelyn Savage, who claimed they were "happy doing what [they're] doing" Kelly, despite accusations made by their parents of Kelly "brainwashing" and keeping them against their will.
King's primetime special will include never-before-seen moments of the nearly 80-minute interview with Kelly, Clary and Savage.
During her appearance on Late Night with Stephen Colbert on Thursday, King hinted at some questions she asked the singer that seemed to really set him off, particularly ones based on the decades-long accusations of him pursuing relationships with underage girls.
"He was upset with me for some of the questions, he was a little irritated, that's okay," she said.
The special is set to air on CBS at 8 p.m. ET on Friday. Viewers without access to TV will be able to stream the interview on the CBS All Access app.