R. Kelly Is About to Hire Bill Cosby's Crisis Manager, Andrew Wyatt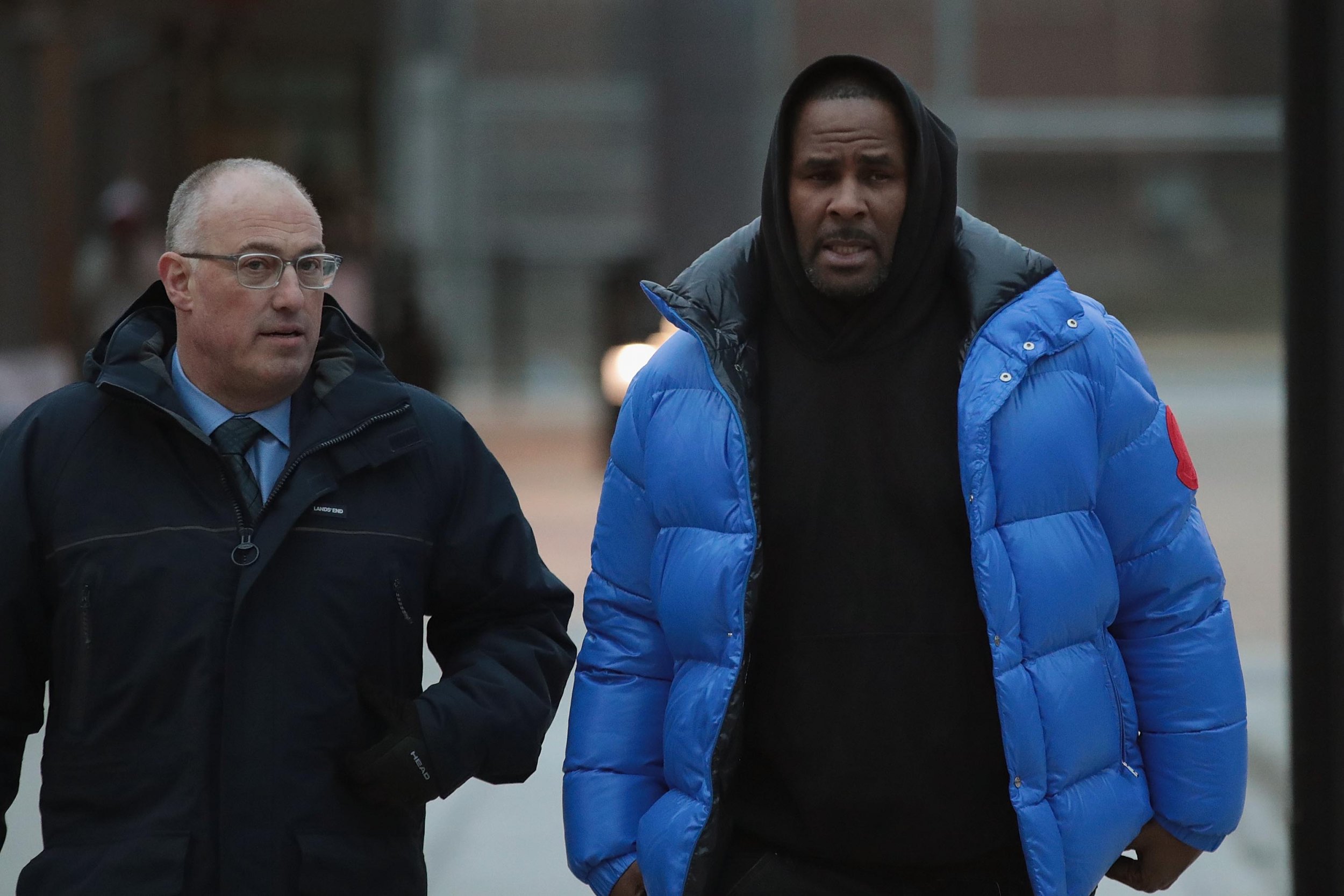 R. Kelly may hire Bill Cosby's crisis manager to help him rebuild his reputation. Andrew Wyatt, who is currently on Cosby's team, confirmed that he was finalizing a deal with Kelly in a conversation with The Blast Tuesday. Wyatt's described his role as helping to fight a "racist war" he said was raging against Kelly and Cosby.
Wyatt said he would like to prevent "another public lynching of a successful black man in America." In his view, both Cosby and Kelly had been crucified by the courts and the public, though both have been found not guilty in past trials.
Cosby was convicted on three sexual assault charges in April 2018. Kelly will face a trial this year for 10 counts of sexual assault against four women. Three out of the four women were minors when the alleged assault occurred. Rumors of Kelly's alleged sex cult surfaced in 2017 as some claimed he had a set of women living in his Chicago recording studio whom he held hostage. The women, who still live with Kelly, have consistently denied the charges.
Wyatt said Kelly had already made one mistake. In his first interview since the charges on Wednesday, he passionately denied the charges, as well as other accusations spotlighted in the documentary Surviving R. Kelly, which premiered on Lifetime in January. In the conversation with Gayle King on CBS This Morning, Kelly spoke directly into the camera.
"I would not have advised him to sit down with an interview with all these counts facing him," said Wyatt.
"Everybody says something bad about me," Kelly explained. "Nobody said nothin' good. They was describing Lucifer. I'm not Lucifer. I'm a man. I make mistakes, but I'm not a devil, and by no means am I a monster."
Wyatt compared the battle Kelly faces to planning a tour. "We have to show this is no different than a tour," he said. "It's a tour called the race war and sex war against black men in America."
A pair of sex tapes were submitted to the Chicago court as evidence against Kelly, which seemed to show Kelly with a 14-year-old girl. Audio in the video clarified the woman's age, as it was used as a verbal cue throughout, according to attorney Michael Avenatti, who submitted both videos for evaluation.