R. Kelly Latest, Update: Michael Avenatti Submits Second Underage Sex Tape While Musician Is out on Bail
Attorney Michael Avenatti submitted a second sex tape to the Chicago prosecutors that allegedly shows Kelly sexually interacting with a 14-year-old girl. Kelly is being charged with 10 accounts of sexual abuse against four different women. Of the four, three are believed to be underage. Kelly has always maintained his innocence.
Avenatti clarified the contents of the tape on Twitter Monday morning. He alleged the girl in the tape refers to herself as a 14-year-old multiple times. Other key phrases that incriminate Kelly were shared.
"Give me that 14-year-old p****," Kelly allegedly said on tape, along with other phrases like "Give me that 14-year-old booty hole." Avenatti cited two other lines from the tape, both exposing the girl's age, one in which Kelly called himself "daddy."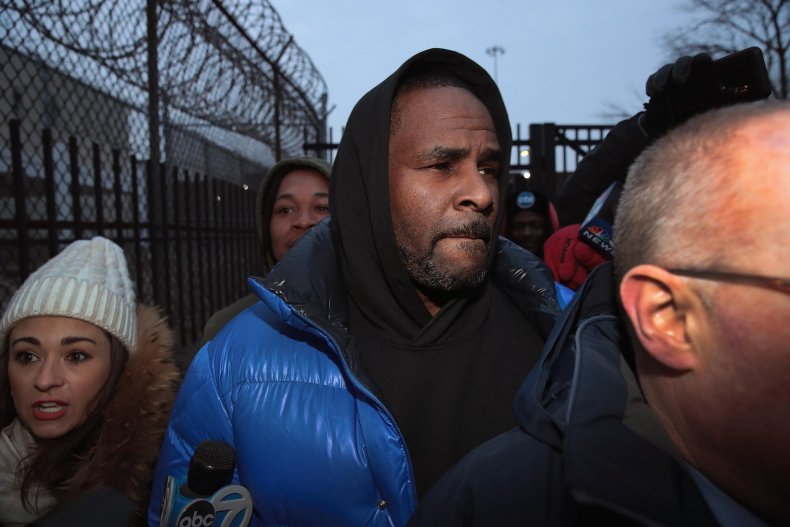 Avenatti shared Kelly potentially hid the evidence during his 2008 trial. "We have substantial evidence that R. Kelly and his enablers purposely hid this tape from prosecutors in connection with his 2008 trial and obscured justice by paying witnesses to assist them in an effort to destroy all copies of the tape prior to the trial," the lawyer shared on Twitter.
This isn't the first R. Kelly sex tape that has been submitted. Avenatti shared news of the first tape on February 14 on his Twitter account. He said he gained possession of the tape in April 2018. He also explained the VHS tape is 45 minutes long. "My client knows the identity of the girl and R. Kelly," Avenatti told The Hollywood Reporter. "He identified the two of them on the videotape. He worked for and has known R. Kelly for decades, and he met the girl on a number of occasions."
Kelly turned himself in to Chicago police on Friday after a warrant was issued for his arrest. He posted $100,000 of his $1 million bail on Monday. He remained in jail for a period of time, as his lawyer, Steve Greenberg, explained the artist didn't have the money to post bail immediately during a press conference on Saturday.
The musician could return to jail soon, as he is also legally obligated to pay overdue child support. He owes almost $162,000, ABC News shared Saturday. He has until March 6 to turn over the money, according to TMZ.
Kelly appeared in court on Monday, where he pleaded not guilty to all 10 counts against him, according to TMZ.