Everything Happening With R. Kelly Since Lifetime's Docuseries—Investigation, Loss of Support and More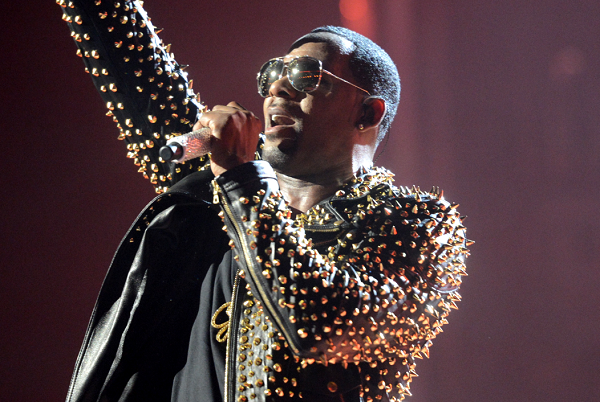 If Lifetime was aiming to stir up some legal trouble with its six-part docuseries, Surviving R. Kelly, the network and the special's producer's executive producer Dream Hampton, certainly seem to be succeeding. Although no official charges have been dropped on the award-winning singer, the gripping docuseries, which centered on Kelly's history of alleged sexual, physical and mental abuse of young women and girls, has at least gained the attention of law enforcement.
Just days after TMZ and CNN reported authorities in Georgia were launching an investigation into many of the claims made against Kelly in the docuseries, a judge in the 52-year-old's hometown of Chicago granted an emergency motion allowing city building officials to inspect Kelly's recording studio on the Near West Side, according to a Chicago Tribune report published Friday.
Judge Patrice Ball-Reed approved the Department of Building's to inspect the facility, of which Kelly is suspected of illegally converting into a recording studio as well as living quarters without the proper permits. The city's request for inspection came after the Law Department presented a five-page emergency motion regarding the property based on an anonymous tip that Kelly was housing people in the building. Under city zoning laws, the building is only supposed to be used for commercial use, Chicago attorney Kimberly Roberts confirmed to Chicago Tribune.
Apparently, an inspector went to check the property but was unable to get inside the building, leading to the city's request for court-ordered entry. Ball-Reed ruled for the building to be officially inspected on Wednesday.
"The property is zoned for commercial purposes only, so there shouldn't be anyone living there or having any kind of parties there," Roberts explained. "So because of the issue of public safety, we need to get inside and assess what's going on."
Claims of people living inside the building come amid allegations of Kelly withholding women against their free will in his properties in Illinois and Georgia. The accusations were initially sparked in a 2017 Buzzfeed report. Interviews with Kelly's alleged victims and relatives of women supposedly still under his control included in Surviving R. Kelly expounded on the claims.
While Kelly's Chicago building will undergo a court-ordered inspection, the R&B singer will also have to pay the building's owner, Midwest Commercial Funding LLC, for missed rent payments. Kelly was fined nearly $167,000 in back payments to the company by a Cook County judge in January, according to the Chicago Tribune.
Kelly had a run-in with Chicago PD early Thursday morning after officers appeared at a nightclub where the father-of-three was celebrating his 52nd birthday. Officers arrived after receiving an erroneous tip of "a person wanted" at Chicago's V75 and "made contact" with Kelly. After processing his name in their system, authorities discovered there was no arrest warrant for him, People magazine reported Thursday.
However, there has been an arrest warrant issued for Kelly's former manager, James Mason, who allegedly threatened to kill the family of Jocelyn Savage—one of the women allegedly being held captive by Kelly, CNN reported Wednesday.
Meanwhile down south, investigators have started contacting victims and witnesses of Kelly's allegedly abusive behavior and sexual misconduct. Lawyers for Savage's family confirmed to Chicago Sun-Times they had been contacted by Fulton County District Attorney's Office in Georgia regarding claims Savage's relatives made against Kelly in the docuseries.
Asante McGee, one of Kelly's alleged victims who was also featured in Surviving R. Kelly, confirmed to TMZ she was also contacted by authorities after the docuseries aired.
Support for Kelly also seemed to take a hit following the docuseries. In addition to various radio stations banning the artist's music—including two Dallas stations, Smooth R&B 105.7 and K104, and 95.1 Chicago Clubsteppin—a number of Kelly's former collaborators and Hollywood A-listers have spoken out against him. Lady Gaga, Nick Cannon, Omarion, Jada Pinkett Smith, Kerry Washington, Ne-Yo, Tank, Common and Chance the Rapper are just a few of the many celebrities to denounce Kelly since the docuseries.
Surviving R. Kelly aired on Lifetime over three nights from January 3 through January 5. The special is considered to be one of the network's most-watched programs, raking in an average of 2.1 million total viewers, according to Variety.