R. Kelly vs. Lifetime Documentary: Singer Threatens to Sue Network Over 'Surviving R. Kelly' Docuseries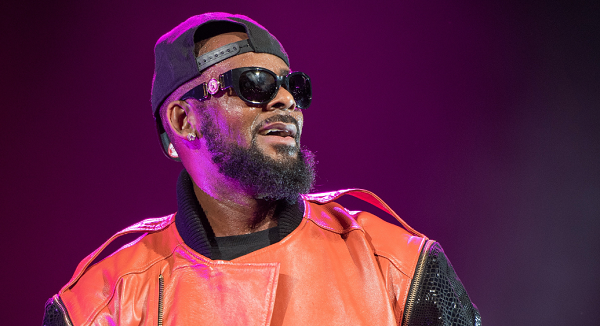 Lifetime may face legal trouble if the network airs the upcoming docuseries, Surviving R. Kelly. The six-part series is slated to air over the next three nights starting on Thursday. However, Kelly and his lawyers are doing everything they can to prevent the network from running the special.
Kelly's lawyer Brian Nix threatened to file a federal lawsuit against Lifetime if it didn't cease to air the show, according to a legal letter obtained and released by TMZ on Thursday. Nix claimed the show, which features interviews with various women accusing the R&B singer of sexual misconduct, is an attempt to defame the musician and includes nothing but lies about Kelly.
Along with Kelly's accusers of sexual, mental and physical abuse, the docuseries features commentary from people closely associated with Kelly, including his ex-wife Andrea Kelly, siblings, friends and music industry colleagues.
According to Kelly's lawyer, some of the people included in the series made false claims about the award-winning singer in exchange for their own slice of fame. Nix also noted in the letter that Kelly has audio recordings of two conversations in which individuals affiliated with the Lifetime series acknowledged "some of the girls are lying, but the budget was too high to turn back now," TMZ reported.
The docuseries is the latest attempt to shed light on Kelly's long-rumored history of sexual abuse and predatory behavior of women and young girls. His sexual affairs were thrust back into the limelight in 2017 after a Buzzfeed article reported Kelly was allegedly operating a sex cult and holding six women against their free will in his properties.
Although no lawsuits have been threatened, there seems to be at least one other family upset by some of the accusations made in the docuseries. Diane Haughton, the mother of late singer Aaliyah, shot down claims her daughter was caught having sex with Kelly on a tour bus in the 1990s.
One of Kelly's former backup dancers, Jovante Cunningham, claimed to have witnessed the pair in a sexual encounter. Kelly and Aaliyah were famously wed in 1994 when Aaliyah was just 15 years old and Kelly 27. The marriage was annulled within the same year.
Haughton released a statement after the clip was released refuting the claims on Wednesday.
"The woman and so-called backup singer in the forthcoming Surviving… documentary that describes seeing, meeting or ever breathing the same air as my daughter, Aaliyah, is lying and a liar," the statement read. "My husband and I were always on tour with her and at interviews and every place she went throughout her entire career. Whoever this woman is, I have never seen her before anywhere on planet earth, until now."
"These lies and fabrications cannot be tolerated and allowed to be spewed from the forked tongues of saboteurs of Aaliyah's legacy," Haughton continued.