R. Kelly Rumored Sex Tape: Michael Avenatti Details Singer's Alleged Sexual Assault of 14-Year-Old Girl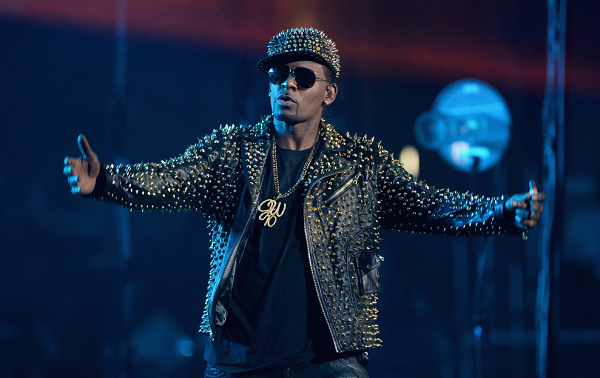 Michael Avenatti released more explicit details of R. Kelly's alleged sexual assault of an underage girl on Friday. In a Twitter post, Avenatti claimed the person depicted in a 45-minute videotape engaging in sexual acts with the R&B singer was only 14 years old at the time of the recording. R. Kelly has long been accused of engaging in sexual acts with underage women, though he maintains his innocence.
"This VHS video of Mr. Kelly depicts him engaging in multiple sexual assaults of a girl of fourteen years of age. On this tape, Mr. Kelly engages in oral, anal and vaginal sex with the young girl in two separate rooms in his home on two separate days. Mr. Kelly and the young victim are both clearly visible throughout the tape as is an identifying mole on the mid to low back of Mr. Kelly on his left side. Mr. Kelly and the victim can both be heard throughout the tape, with Mr. Kelly repeatedly directing the young girl to perform various sexual acts," the statement read. "In addition, Mr. Kelly takes great pains to adjust the camera on many occasions to ensure that various acts are recorded with specificity and at a limited distance. Critically, Mr. Kelly and the victim verbally refer to the girl as only being 14 on multiple occasion on the video."
Avenatti previously said the evidence was given to Cook County State Attorney Kim Foxx in Chicago.
He also noted the tape was not related to a former R. Kelly tape, in which the 52-year-old singer was seen urinating on and performing sexual acts on a girl, who was believed to be 14 at the time.
Kelly was charged over that particular 27-minute long tape, which was initially released in 2002, on 14 counts of child pornography in 2008. Despite the more than six-year wait for prosecutors to get the "I Believe I Can Fly" singer in court, he was found not guilty on all counts by a jury in a matter of hours.