R. Kelly Shamed Teen for Contracting Herpes After Giving It to Her, Witness Says at Trial
R. Kelly allegedly infected a 17-year-old with herpes, then shamed her when she said it caused pain during sex.
A witness in the singer's trial testified Monday that she first met him in April 2015 at a concert in Orlando, Florida. The witness used the pseudonym Jane when appearing on the stand in federal court in Brooklyn, New York.
Jane told the jury she went to the performer's hotel room after the concert, where Kelly forced her to get undressed before he performed a sex act, according to the New York Post. While they were in the room, two police officers knocked on the door looking for the girl after the parents called 911 looking for her.
The police officers looked at her ID but didn't say anything about her age, Jane said. The victim, now 23, also said the officers told Kelly to let them know if he ever needed security again in Orlando.
Jane testified that after the first encounter she attended Kelly shows across the country at his expense. She then told the court that he gave her herpes.
"I felt this man had purposely given me something he knew he had.... He was agitated and said I could have gotten that from anyone," she said, according to the Post. Jane testified that she had never had sex with anyone else.
She then recalled him saying, "I think your p***y is broken" when she described the severe pain she'd have from the disease.
Another witness, Jerhonda Johnson Pace, has testified that she "ended up contracting herpes" while with Kelly when she was 16.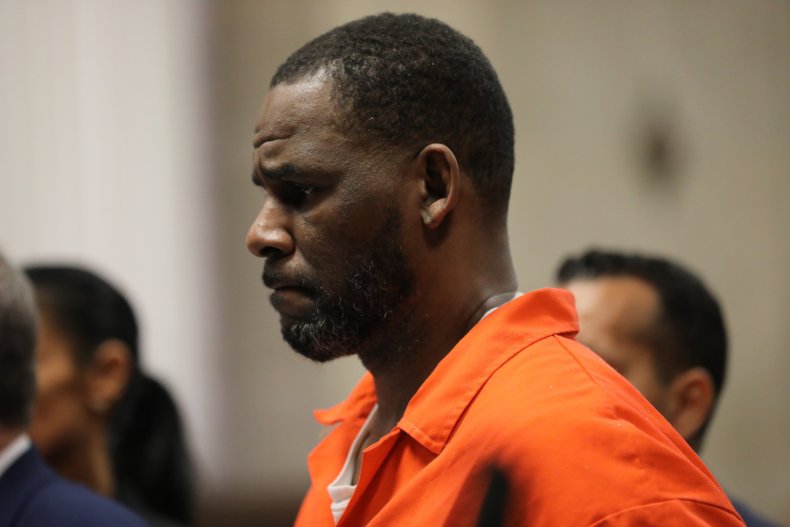 Jane's testimony came during the singer's second criminal trial following decades of sexual abuse accusations. Kelly, 54, was acquitted in 2008 after child pornography charges were brought against him.
He now faces several charges, including racketeering based on sexual exploitation of children, kidnapping and forced labor, and eight counts of violating the Mann Act, which prohibits transporting a person across state lines for prostitution.
He has pleaded not guilty to all charges.
During opening statements last week, Assistant U.S. Attorney Maria Cruz Melendez said Kelly "hid his crimes in plain sight."
"This case is about a predator who for decades used fame, popularity and a network of associates to groom girls, boys and young women for his own sexual purposes," the prosecutor said.
One of Kelly's attorneys, Nicole Blank Becker, said last week that the witnesses providing testimony will "crumble" under cross-examination. Becker also said that prosecutors "won't be able to untangle the mess of lies."
Newsweek reached out to Becker, Kelly's attorney, for comment but didn't receive a response before publication.