R. Kelly Update: Girlfriend Azriel Clary Told CBS' Gayle King She Tried to Kill Herself As a 'Cry For Help'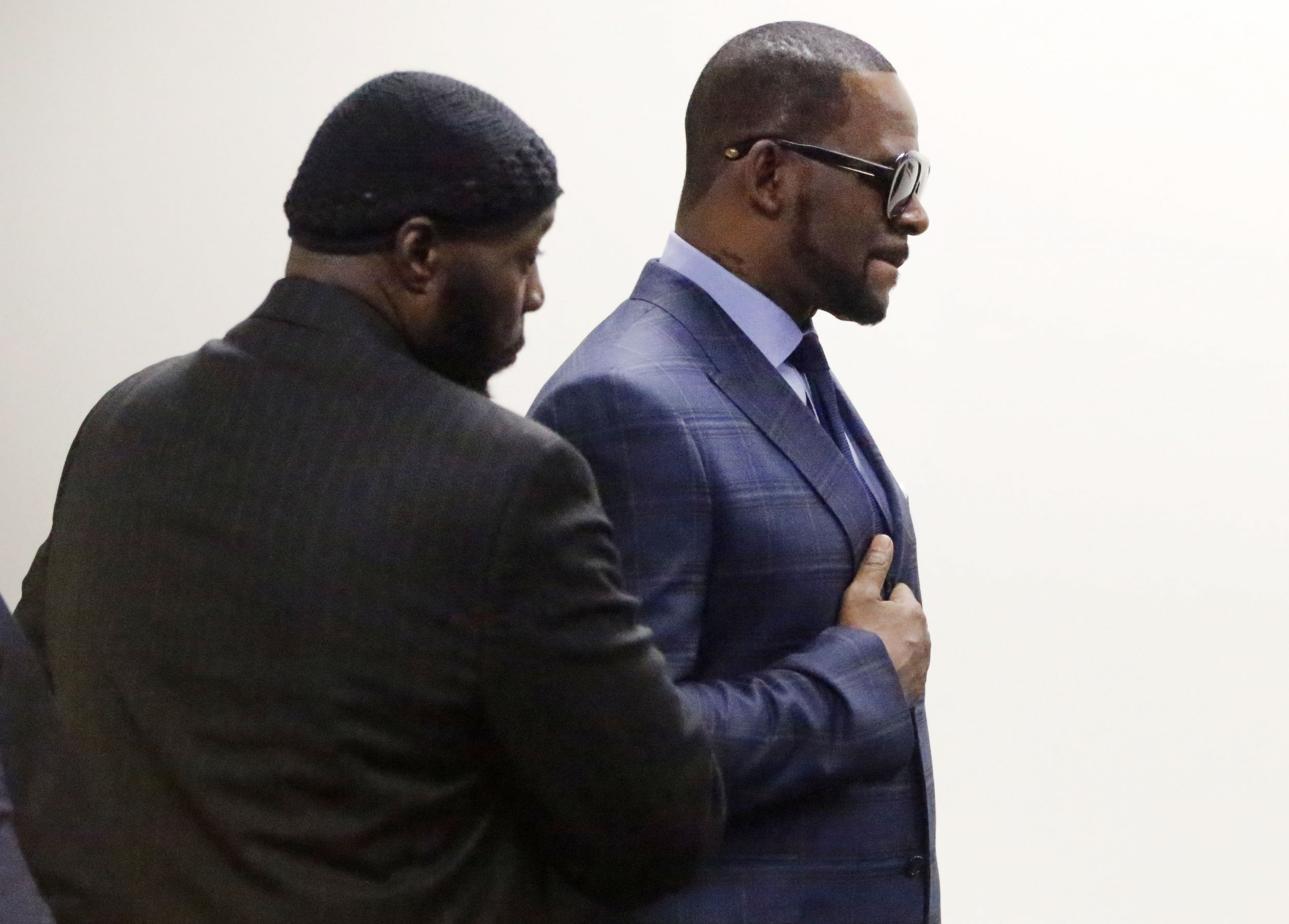 Following defamed R&B singer R. Kelly's explosive interview with CBS's Gayle King, the two women he is currently living with came to his defense.
While both sets of parents say their daughters have been "brainwashed" by Kelly, Azriel Clary, 21, and Joycelyn Savage, 23, told King Thursday they're "happy doing what [they're] doing."
The stories told by the women's families and the women themselves are extremely different. Clary, who was arguably the most vocal during the interview, said that she never wanted to pursue a music career and even tried to kill herself as a "cry for help."
"Before I even met R. Kelly, I told my parents that I did not want to sing," Clary told King. "My parents made singing a job for me, not something I wanted to do. Not only that, but I tried to kill myself because I did not want to sing; as a cry out for help to tell [my parents] this is not what I wanted to do with my life."
"Your father told me that, you had tried to take your life and the only thing that made you happy was singing," King responded.
"No, that's a lie," Clary fired back.
Clary continued that it was her parents that encouraged a relationship with Kelly because if they needed to "blackmail him" they could use the photos and videos "against him."
"When I was 17, my parents were actually making me, trying to get me to take photos with him, take sexual videos with him, all kinds of stuff," the 21-year-old told King.
"[My father] is the manipulator," Clary continued. "He is very manipulative, he's the one you need to watch out for."
During King's interview with Kelly, which first made headlines Wednesday, she asked about the brainwashing allegations, to which the R&B singer responded it was Savage's mother that pushed him toward the 23-year-old.
"[Savage's mother] started promoting that Joycelyn could sing ... and she wanted me to produce her," Kelly began. "She sang [for me] and she couldn't sing."
"But how does it go from she can't sing, she doesn't have a talent that you like, but she ends up being with you," King questioned.
"I'm not with her because of her talent," the R&B singer responded. "When she was on stage, nothing about her told me that she could sing ... it was because she was beautiful."
Following the CBS interview, Kelly was sent back to jail for failing to pay $161,663 in child support, Buzzfeed News reported Wednesday.
Kelly owes his ex-wife Andrea Kelly the money, and his deadline to make the large payment was Wednesday. Kelly shares three children with Andrea, Joann, who is 21, Jay, who is 19 and Robert, who is 17, according to Us Weekly.
Bail has not been set for Kelly's Wednesday arrest, but he has allegedly been told he'll be in prison until he can produce the $161,663, Buzzfeed reported. Kelly had a hearing for the debt on Wednesday, but it was not open to the public. The documents from the case, as well as Kelly's divorce files from Andrea, are closed.
Since the debut of the Lifetime docuseries, Surviving R. Kelly in January, Kelly has stood by his innocence and denied all allegations. He told King Wednesday that his image has been "assassinated."