R. Kelly's Girlfriend Joycelyn Savage Speaks To Family For First Time In Two Years On New Video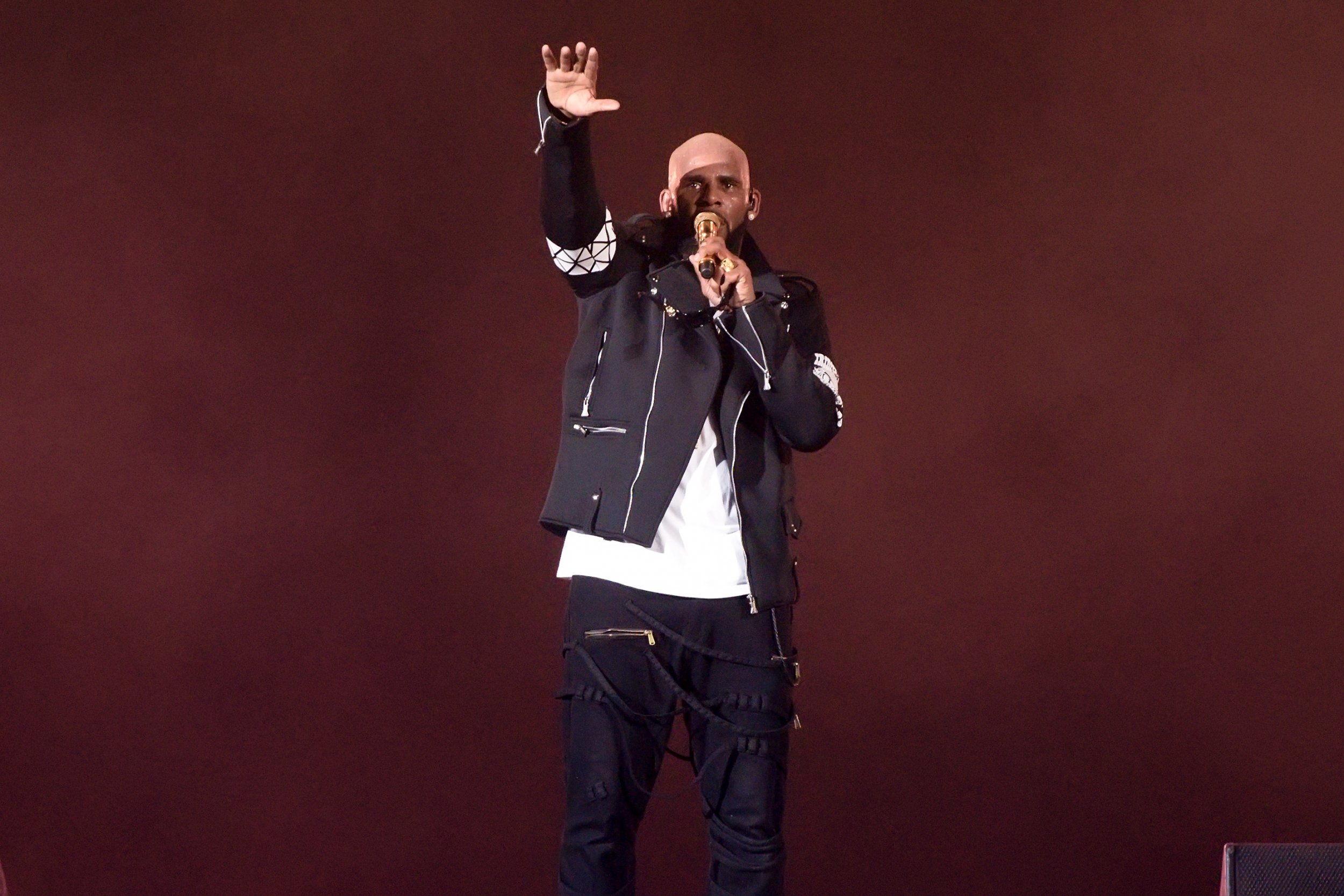 Joycelyn Savage spoke to her family for the first time in two years in a phone call shared by CBS reporter Adam Harding on Twitter Tuesday. The family, who wanted to visit Joycelyn Savage in Chicago after R. Kelly was charged with 10 counts of sexual abuse, has not seen Joycelyn Savage in person in years.
Savage's family has long explained she's been brainwashed and held captive by Kelly, a claim he and Joycelyn Savage deny. The phone call, which was recorded with video on an iPhone, showed Savage maintains she is not being held against her will.
"This is your own daughter talking," she said. "You know that I'm okay. You know that I'm happy. And you know exactly where I'm at and you need to stop." Joycelyn Savage stopped talking when younger members of her family spoke directly to her with words of love and asked her to come home. She said "I love you too," then asked her mother, Jonjelyn Savage, be put back on the phone.
Savage went to live with Kelly in Chicago when she was 19 years old in hopes of furthering her music career. Her family approved at first, as they thought it would be beneficial for her success. Savage's family now claims she cut communication with them. Tuesday's phone call was the first time in two years the family has spoken to Joycelyn Savage, Jonjelyn revealed.
During the phone call, Joycelyn Savage continued to stress her happiness, without responding to other questions. "Do you hear me? I'm happy where I'm at. I've told you millions and millions of times where I am, and I am very happy," she said.
Her mother responded. "Why haven't you been able to call? Why haven't you been calling anyone in your family or friends? I understand that you're happy, but why haven't you been able to call any of your family or friends, or come to your granddaddy's funeral? And you know, your grandmother has Stage 4 cancer and you haven't called her. "
Joycelyn Savage answered. "Okay. I understand that," she said. "But I need you guys to know—I need you to understand that I'm very happy." She quickly signed off after the statement.
This isn't the first time Joycelyn Savage has told her family to stop asking questions. Both of Joycelyn Savage's parents have been vocal in the media about her alleged brainwashing. She responded to rumors of Kelly's alleged sex cult in 2017 with the same message. "I'm about to be 22. I mainly want to say that I'm in a happy place with my life and I'm not being brainwashed or anything like that," she told TMZ in 2017. "It's gotten to the point where it's definitely gotten out of hand. I just want everybody to know—my parents and everybody in the world—I'm totally fine and I'm happy where I'm at. Everything is okay with me."