R. Kelly's Lawyer Says Singer Played No Part in Alleged 'Sex Slaves' Canceled Family Meetings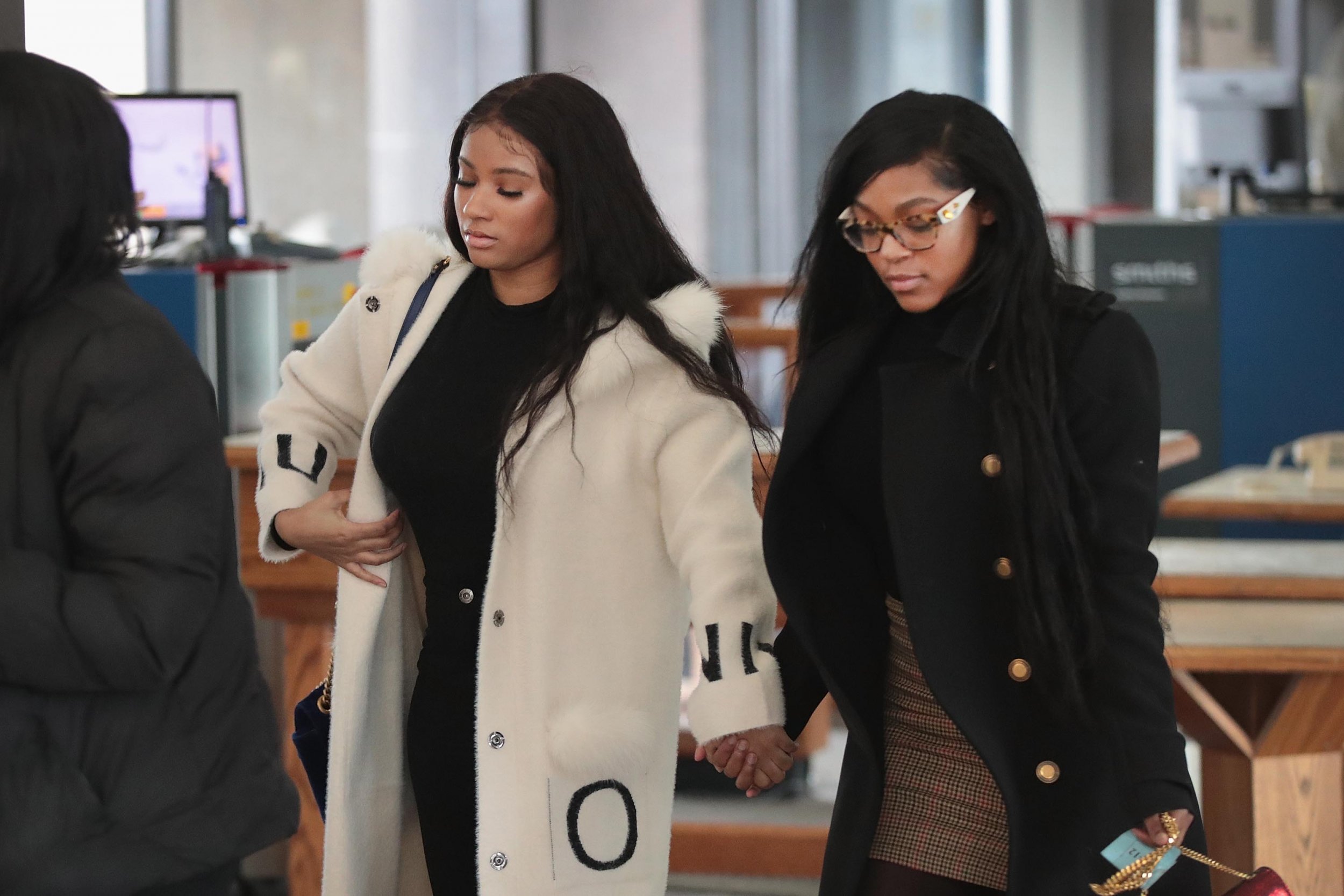 R. Kelly's lawyer has denied that the singer is manipulating the relationship between one of the women living with him, Azriel Clary, and her family, saying Kelly had nothing to do with the cancellation of a planned meeting.
Lawyer Steve Greenberg told TMZ that the meeting between Clary and her family fell apart after Clary, who has been described as a "sex slave" of the singer, changed its location just one day ahead of time. The family initially planned to meet on Saturday at a hotel down the street from the Chicago Trump Tower residence of Kelly, but Azriel asked to meet in a conference room at Trump Tower instead, according to Greenberg.
The lawyer told TMZ Clary's family then decided not to show.
Greenberg said the decision to change the location of the meeting was because of the intense media scrutiny surrounding Kelly, Clary and the other woman living with them, Joycelyn Savage. Meeting within Trump Tower was an attempt to keep the media away, Greenberg said.
Lawyer Michael Avenatti, who is currently representing Clary's family, confirmed to TMZ that the meeting was canceled.
"On Friday, R. Kelly's camp tried to abruptly change the terms of the meeting, at which time my clients and I decided not to participate because the terms were not acceptable," he said in a statement. "We are now attempting to reschedule the meeting on agreeable terms so my clients can see their daughter."
Kelly team was previously accused of preventing a planned meeting between Savage and her family with a last-minute location change. The singer's rep, Darrell Johnson, said it was Savage who insisted on meeting her family in Chicago, while her family wanted to meet somewhere between Chicago and their hometown of Atlanta.
Savage has not seen her family in person for years and had the first phone conversation with them in two years at the beginning of March. The call was captured on video by CBS. In the call, Savage insisted she's happy.
Kelly is out on bail after being charged with 10 counts of sexual abuse against four women. Three of the women were said to be underage at the time of the alleged abuse.
The singer also owes a large amount in child support, which put him back in prison a week after his initial arrest. Kelly requested to travel from Chicago to Dubai for a concert to earn the child support money. The Dubai government, however, denied Kelly had requested a show or performance space in a statement on Sunday.