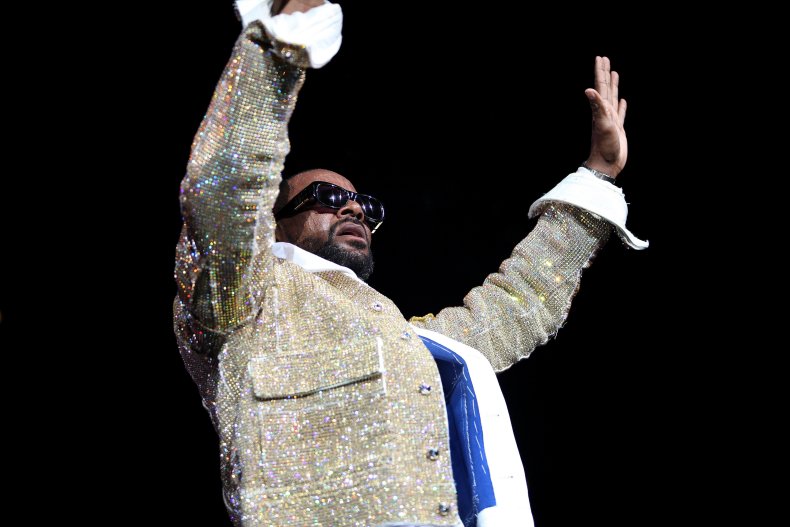 The official YouTube accounts of R. Kelly have been deleted following his conviction on sex trafficking charges, but fans of the disgraced R&B singer can still upload videos of his music.
Kelly was convicted last week on multiple charges that include racketeering, sex trafficking, kidnapping, sexual exploitation of the child and bribery. YouTube had removed his official RKellyTV and RKellyVevo channels by Tuesday, although user-uploaded versions of the videos remained available and the Google-owned company's YouTube Music service still carried his audio catalog.
"Egregious actions committed by R. Kelly warrant penalties beyond standard enforcement measures due to a potential to cause widespread harm," YouTube's legal lead, Nicole Alston, said in a memo on the deletions, according to Bloomberg. "Ultimately we are taking this action to protect our users similar to other platforms."
The channels were removed in accordance with content creator guidelines the company adopted in 2018. The policy allows disciplinary actions including the removal of accounts to be taken against creators who are guilty of serious crimes or engage in behavior that is intended to "cause malicious harm to others" off-platform.
Kenyette Tisha Barnes, who co-founded the #MuteRKelly movement in 2017, told NBC News that YouTube's decision was "the beginning of the seismic paradigm shift of R. Kelly's legacy," stressing that it "was his music that allowed him to buy himself out of accountability" and expressing "hope that other platforms follow suit and Mute R. Kelly."
YouTube's reasoning for removing the video channels, but allowing R. Kelly's music to remain on its audio streaming platform and in user-uploaded video content, is unclear. His music was also still available on other major platforms such as Apple Music, Spotify and Amazon Music as of Tuesday.
Sex crime allegations against Kelly first emerged during the height of the singer's career in the late-1990s. He was indicted on multiple child pornography charges in 2002 but was acquitted of the charges in 2008. Kelly continued to be successful in the music industry despite additional allegations coming to light.
Kelly's fortunes began to reverse a decade later with the emergence of the #MeToo and #TimesUp movements. The 2019 documentary series Surviving R. Kelly, which detailed allegations against the singer, was released one month before he was indicted on sex abuse charges. Additional indictments came later in the year, leading to a trial in New York and his eventual conviction.
The convicted sex trafficker is next scheduled to appear in court on May 4, 2022, when he could receive a sentence of life in prison. Kelly, who has continued to maintain that he is innocent, still faces state charges in Illinois and Minnesota.
Newsweek reached out to Google for comment.