R Kelly's Trial Postponed After Prosecutors Seized Over 100 Devices During Search Warrant
R. Kelly's high profile sexual abuse trial has been postponed until October 13 2020 in light of the discovery of new evidence. At least one hundred electronic devices were recovered after a search warrant was issued.
Authorities entered and searched the premises of an undisclosed location while executing the warrant. Devices, including iPads, cell phones and hard drives, were seized from the property.
The prosecutors needed more time to investigate what was uncovered from those devices, according to the Chicago Tribune. U.S. District Judge Harry Leinenweber did not object the motion to delay and subsequently moved the trial date to October.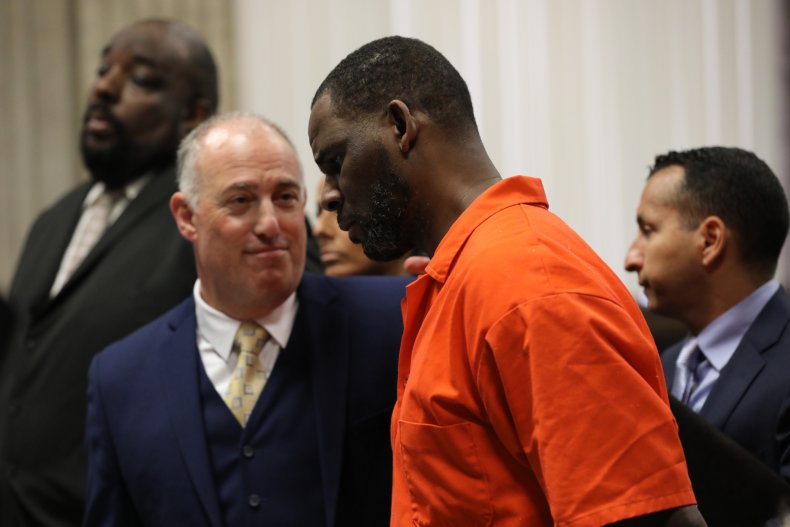 R. Kelly's attorney, Steve Greenberg, shared that the search warrant had been for a suburban storage facility where the singer keeps electronic equipment and even his tour bus. A location, according to Greenberg, that was already searched once before.
Greenberg said, "We expect that they're not going to find anything incriminating."
Based on the new evidence, Assistant U.S. Attorney Angel Krull said that prosecution may have to "add yet another victim." Reported by the Associated Press, this new accuser has been referred to as "Minor 6." Prosecutors say there will be another superseding indictment in the upcoming weeks.
With Greenberg by his side, the 53-year-old musician pleaded not guilty. Charged with federal sexual misconduct in Illinois, Kelly has denied abusing anyone.
Also charged in the case are Kelly's co-defendants. Derrel McDavid, Kelly's ex-manager and Milton Brown, Kelly's former employee, have pleaded not guilty. They have been charged with conspiracy in order to receive child pornography. U.S. Magistrate Judge Young Kim released Brown on bond until his next hearing, scheduled for March 10 2020. If convicted, Brown could face up to 20 years in prison, per the Sun Times.
McDavid though has demanded a speedy trial. McDavid's attorneys, Beau Brindley and Vadim Glozman, stated, "It is Mr. McDavid's request to be tried on the April 27, 2020."