R.1 COVID Variant Has 'Died Out Already' in U.S., Health Authority Says
The R.1 variant of the COVID-19 coronavirus has "died out already" in the U.S., according to Los Angeles County Public Health Director Barbara Ferrer.
"This is a variant that, because of its properties, people are worried about it. But it died out already," Ferrer told The Los Angeles Times on Tuesday. "This variant no longer appears to be in circulation in the United States."
The R.1 variant was first identified in California in December 2020. It has not been reported in the state since May, officials from the California Department of Public Health (CDPH) told the publication.
Only 70 cases of the variant have been reported in the state since it first emerged. Because of its low prevalence in the state, Ferrer thinks it's unlikely that it will continue circulating widely throughout the nation.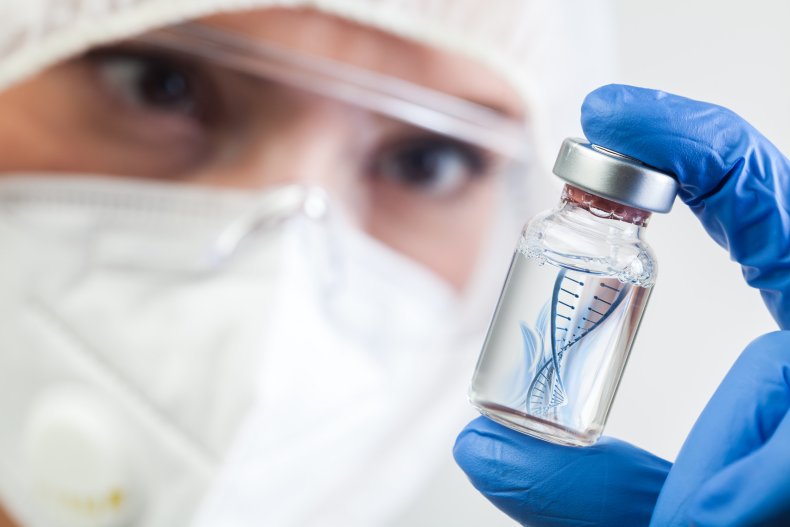 The R.1 variant was first detected in Japan at the end of November 2020.
The variant raised concerns in the U.S. after it infected 45 residents and staff at a Kentucky nursing home. It was then detected in 47 U.S. states and 35 countries around the world. Researchers found its mutations helped it bypass the antibody protection provided by COVID-19 vaccinations.
But neither the World Health Organization (WHO) nor the U.S. Centers for Disease Control and Prevention (CDC) have classified the R.1 variant as one of concern or interest, a classification that indicates its potential for having widespread health impacts. Globally, there have been 10,573 known cases of the R.1 variant, as of September 24.
On September 20, the WHO downgraded the COVID-19 variants Eta, Iota and Kappa variants from being "variants of concern" to "variants under monitoring."
R.1 and other variants have all remained far less prevalent than the Delta variant. As of September 20, the Delta variant accounts for 99 percent of all COVID-19 cases throughout the nation, according to U.S. News & World Report.
"I don't suspect [the R.1 variant] will be a major problem because it doesn't have the ability to displace Delta," Dr. Amesh A. Adalja, a senior scholar at Johns Hopkins Center for Health Security, told Health magazine. "It's really hard for these types of mutations to get any foothold in a country that has the Delta variant present."
COVID-19 patients infected by the Delta variant tend to be younger, have more severe symptoms, require more mechanical ventilation, stay in the ICU longer and die more frequently, Jim Souza, chief physician executive at St. Luke's Boise Medical Center, told Buzzfeed News.
Newsweek contacted the CDPH for comment but did not hear back in time for publication.