Rabbi Held Hostage Expresses Condolences to Captor's Family: 'I Am So Sorry'
Days after he was held hostage and led his congregation to safety, Rabbi Charlie Cytron-Walker wished his captor's family well.
In an interview with NPR's All Things Considered radio program, the rabbi spoke about his experience being held hostage by Malik Faisal Akram for 11 hours. He was asked by program host Mary Louise Kelly about what he would say to Akram's family.
"Give me a moment," Rabbi Charlie said, "a moment of compassion, while I try to respond. I've not been asked that before.
"I would say to his family I am so sorry. I am so sorry that you had to endure this tragedy. It's horrible for all of us."
The sentiment might seem surprising given the severity of the situation. But he maintains that "hospitality means the world," even in life-threatening situations. He described that he let Akram inside of the Congregation Beth Israel synagogue because he appeared to be cold.
"I spoke with him one on one, quietly," Cytron-Walker said. "I said that he was welcome to stay for the rest of the service or that if he had just come in to get warm, he was welcome to leave. He didn't have to feel that he was being rude."
Akram pulled a gun on the rabbi and the rest of his congregation during the conversation. After 11 hours, Cytron-Walker found a way for the congregation to escape. He recalled that Akram asked him toward the end of the ordeal for some juice.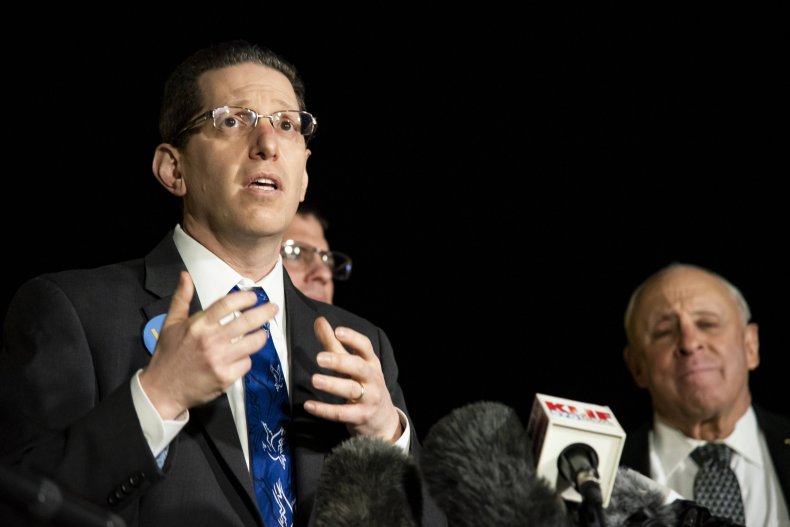 "I went into our kitchen. I found him a drink and a cup and I brought it over to him," Cytron-Walker said. "His gun wasn't in a great position for him to access it, and he was holding liquid in his hand. So I picked up the chair that was right in front of me, I was the closest to him. I had been the closest to him all day. The other two people in the room with me were a little bit closer to the door. I made sure that they were ready to go, and I told them to run."
After throwing the chair and distracting Akram, the hostages were able to escape. Though his experience was harrowing, he said he would gladly accept another stranger into the synagogue, no matter their intentions.
"This was one individual. I have led thousands and thousands of services at the congregation over my 15-plus years with the community. This was the first time we had something along those lines," he said. "So when someone comes to the door? Yes, I'm going to do the same kind of visual scan that I did. And I'm going to assume that even if they do not look like the stereotypical person who's going to come into a Jewish synagogue, I want them there.
"Whether they're somebody who's Jewish, who's coming in from another community or from our community, or whether they're not Jewish, and maybe they're exploring Judaism for the first time, or they just want to see what a Jewish service is all about because they're curious and they're asking, am I going to belong? And I want them to know that they are going to belong."