New York Mohel Accused of Infecting Infant With Herpes During Circumcision
The New York City Department of Health has issued an alert after an infant was infected with herpes earlier this month by a mohel who placed his mouth on the child's penis after circumcision.
The practice of applying direct oral suction on the wound left behind by the removal of the foreskin—known in Hebrew as metzitzah b'peh—is not common in Judaism, but is practiced in some ultra-Orthodox Jewish communities.
As is tradition, the unnamed boy was circumcised eight days after being born. Ten days later, a rash presented across his genitals, groin and posterior. He was taken to a hospital and a specimen was taken from a lesion, which tested positive for herpes simplex virus type 1 (HSV-1), responsible for most cold sores.
The baby was hospitalized and, though there is no cure for herpes, he was placed on a 14 day-course of acyclovir, used to treat outbreaks. According to a 2012 World Health Organization survey, an estimated 3.7 billion people worldwide are infected with the virus. Herpes is particularly dangerous in newborns, as their immune system has not full developed.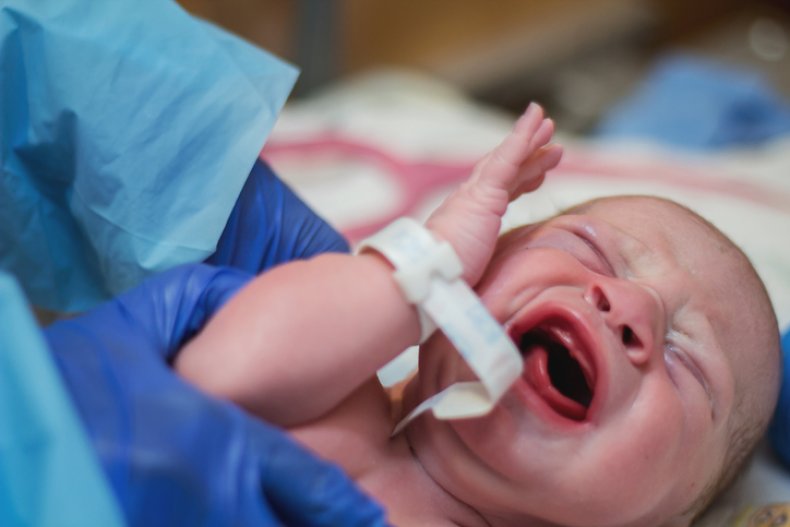 According to the New York Post, there have been 24 reported cases of infant herpes linked to circumcision since 2000, resulting in two deaths and two cases of brain damage.
After herpes reporting became mandatory in 2006, there have been 164 confirmed cases of neonatal herpes in New York over all—12 percent of which are linked to oral contact during circumcision.
The practice of metzitzah b'peh is first mentioned in the 4th century Babylonian Talmud, which states that any rabbi who does not perform it is risking the baby's life. It is generally believed to be an early sanitary strategy that became incorporated into religious doctrine.
In 1845, Talmudic scholar Moses Sofer addressed the practice, claiming that the procedure could be performed with a damp sponge on the infant's penis, which is what most mohels do today.
However, some ultra-observant sects continue to practice direct oral suction, despite health warnings. According to The Independent, an estimated 3,000 babies in New York City are circumcised each year using the method.
In 2013, after several children died from brain damage, New York mayor Michael Bloomberg began requiring parents to sign informed consent forms before their newborn could receive metzitzah b'peh. In 2015, New York mayor Bill deBlasio lifted the consent form requirement after ultra-Orthodox leaders agreed to help identify and isolate any mohels found responsible for an infection.
In 2017, another baby was rushed to hospital after developing herpes from his metzitzah b'peh. That year, the city of New York issued a warning to offending mohels warning them of a $2,000 fine for oral suction during circumcision, but no legal charges have been brought by parents whose children were infected. While consent forms are still not required, area hospitals now distribute "Have a Safe Bris for Your Baby" brochures warning of the danger of oral contact with open wounds during circumcision.