Rabbi Who Sought $50 Fine for Participating in Jan. 6 Capitol Riot Gets Home Confinement
Florida Rabbi Michael Stepakoff, who wanted a $50 fine as punishment for participating in the Jan. 6 Capitol riot, was sentenced to two months' home confinement Thursday.
U.S. District Judge Rudolph Contreras sentenced Stepakoff, 56, a former criminal defense attorney and founder of a Messianic synagogue, to one year of probation as well, according to the Associated Press. He also ordered Stepakoff to perform 60 hours of community service.
Stepakoff was recommended 14 days of incarceration by federal prosecutors, AP reported.
Stepakoff participated in the riot at the Capitol building on Jan. 6, 2021, spending approximately five minutes in the building, according to the statement of offense released by the Department of Justice. While in the building, Stepakoff recorded a video, saying, "There comes a time for people to say, 'we're not going to take it.' Here we are taking our stand on Capitol Hill," according to the statement.
Stepakoff said the violence and chaos at the Capitol during the riot "totally contradicted and undermined the whole point of the gathering," AP reported.
"I am against violence, except in cases of self-defense," Stepakoff said in a social media post on the day of the Capitol riot, according to the statement of offense.
Stepakoff pleaded guilty in September, the Department of Justice (DOJ) reported, to a charge of parading, demonstrating, or picketing in a Capitol building, according to the plea agreement released by the DOJ. The maximum sentence is six months of imprisonment and a maximum fine of $5,000, the agreement says.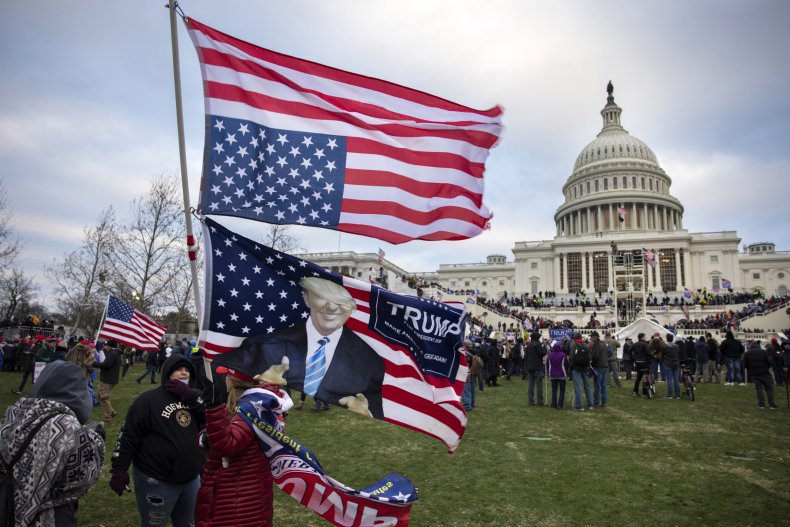 Contreras said Stepakoff attempted to portray himself as a "Mr. Magoo-like character that stumbled into and through the Capitol, oblivious to the mayhem around him," according to AP.
"The government has presented persuasive evidence indicating that this characterization is highly suspect," Contreras said, reported by AP. "The defendant is a highly educated individual who the court finds is highly unlikely to be so oblivious."
Stepakoff had requested to be handed a sentence of $50 based on a 2018 case, reported by Newsweek. The case dealt with a woman who was arrested during a protest against Supreme Court Justice Brett Kavanaugh but had her case dismissed once she paid a $50 fine, according to a court document acquired by Newsweek.
Along with Stepakoff, there have been numerous others charged from Florida. As of Jan. 6, 2022, 76 Floridians have been charged in cases related to the Capitol riot, the most accused of any state regarding the riot, the Tampa Bay Times reported.
Overall, more than 720 people have been charged with federal crimes involving the riot, according to AP. More than 190 have pleaded guilty, a majority to misdemeanors. Over 80 have been sentenced.