Rabbis Won't Call Trump for Jewish High Holidays Because of Charlottesville Response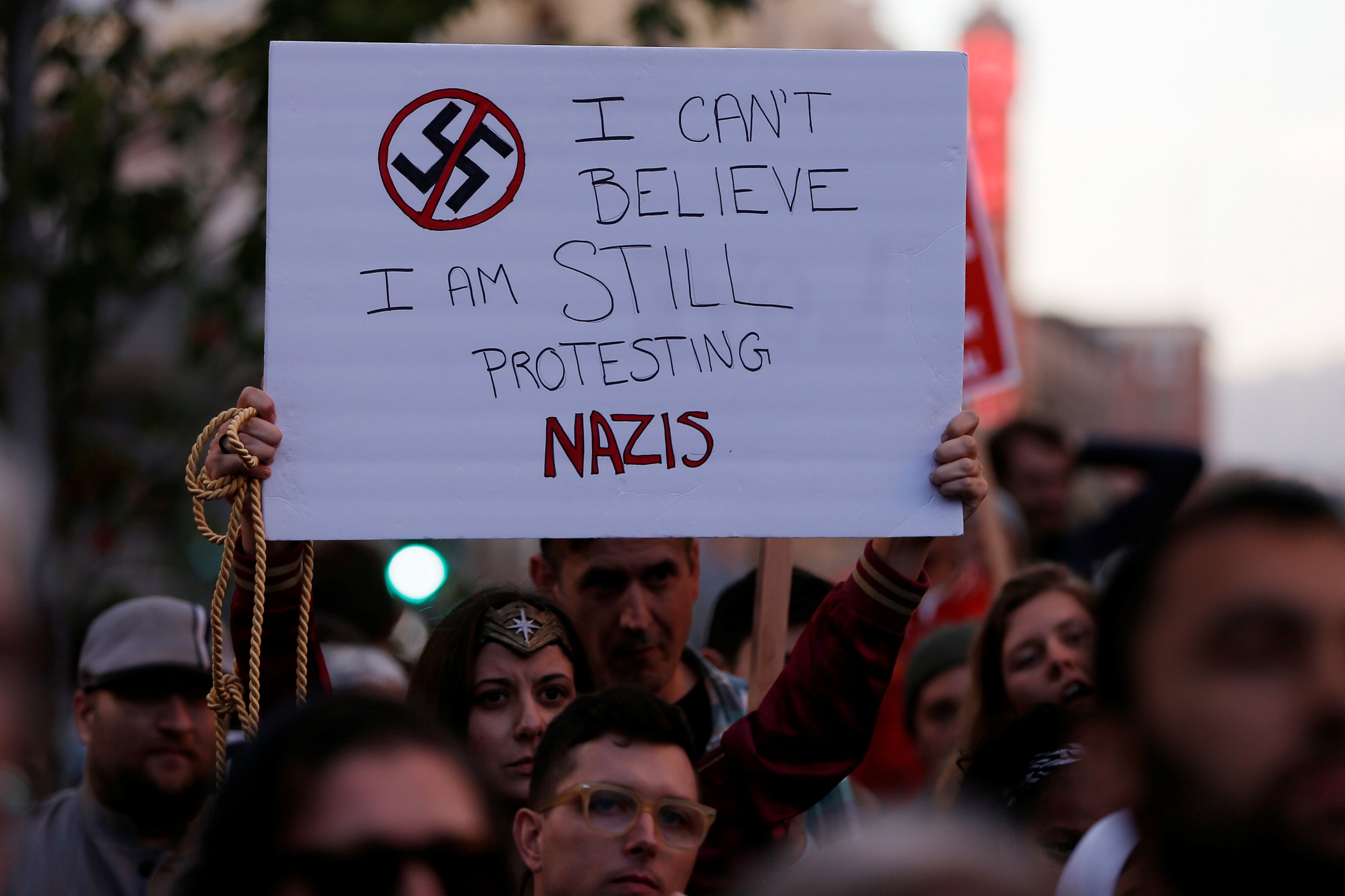 Jewish religious leaders will not organize a conference call with President Donald Trump ahead of the High Holidays—the major holidays of Rosh Hashanah and Yom Kippur—in a break from recent tradition.
"The High Holy Days are an opportunity for reflection and introspection. As the leaders of major denominations in American Jewish life, we have been deeply engaged in both, considering the events of the Jewish year that is ending, and preparing spiritually for the year to come," reads a statement released Wednesday and signed by the Central Conference of American Rabbis (Reform), The Rabbinical Assembly (Conservative), the Reconstructionist Rabbinical Association and the Religious Action Center of Reform Judaism.
Trump's predecessor, Barack Obama, had regularly spoken to hundreds of rabbis ahead of the High Holidays. In 2013, the 50th anniversary of the March on Washington, Obama reflected on the role of American Jews in the civil rights movement. The 2015 call focused on the Iran nuclear deal and an upcoming meeting and discussion Obama hoped to have with Israeli Prime Minister Benjamin Netanyahu. Last year, in his last such call before leaving office, Obama discussed the nuclear deal with Iran once again as well as renewed defense assistance for Israel and his administration's efforts to help Holocaust survivors and combat anti-Semitism.
The Jewish leaders considered this year whether to continue the tradition of organizing a conference call for American rabbis with the president. "We have concluded that President Trump's statements during and after the tragic events in Charlottesville are so lacking in moral leadership and empathy for the victims of racial and religious hatred that we cannot organize such a call this year," the statement says.
"The president's words have given succor to those who advocate anti-Semitism, racism and xenophobia," it continues. "Responsibility for the violence that occurred in Charlottesville, including the death of Heather Heyer, does not lie with many sides but with one side: the Nazis, alt-right and white supremacists who brought their hate to a peaceful community. They must be roundly condemned at all levels."
Though the decision reflected a scathing indictment of Trump's recent record on speaking out against anti-Semitism and other forms of hate, it left room and hope for the possibility that the president would come around. "Our tradition teaches us that humanity is fallible yet also capable of change," the Jewish leaders wrote in their statement. "We pray that President Trump will recognize and remedy the grave error he has made in abetting the voices of hatred," it added. "We pray that those who traffic in anti-Semitism, racism and xenophobia will see that there is no place for such pernicious philosophies in a civilized society."