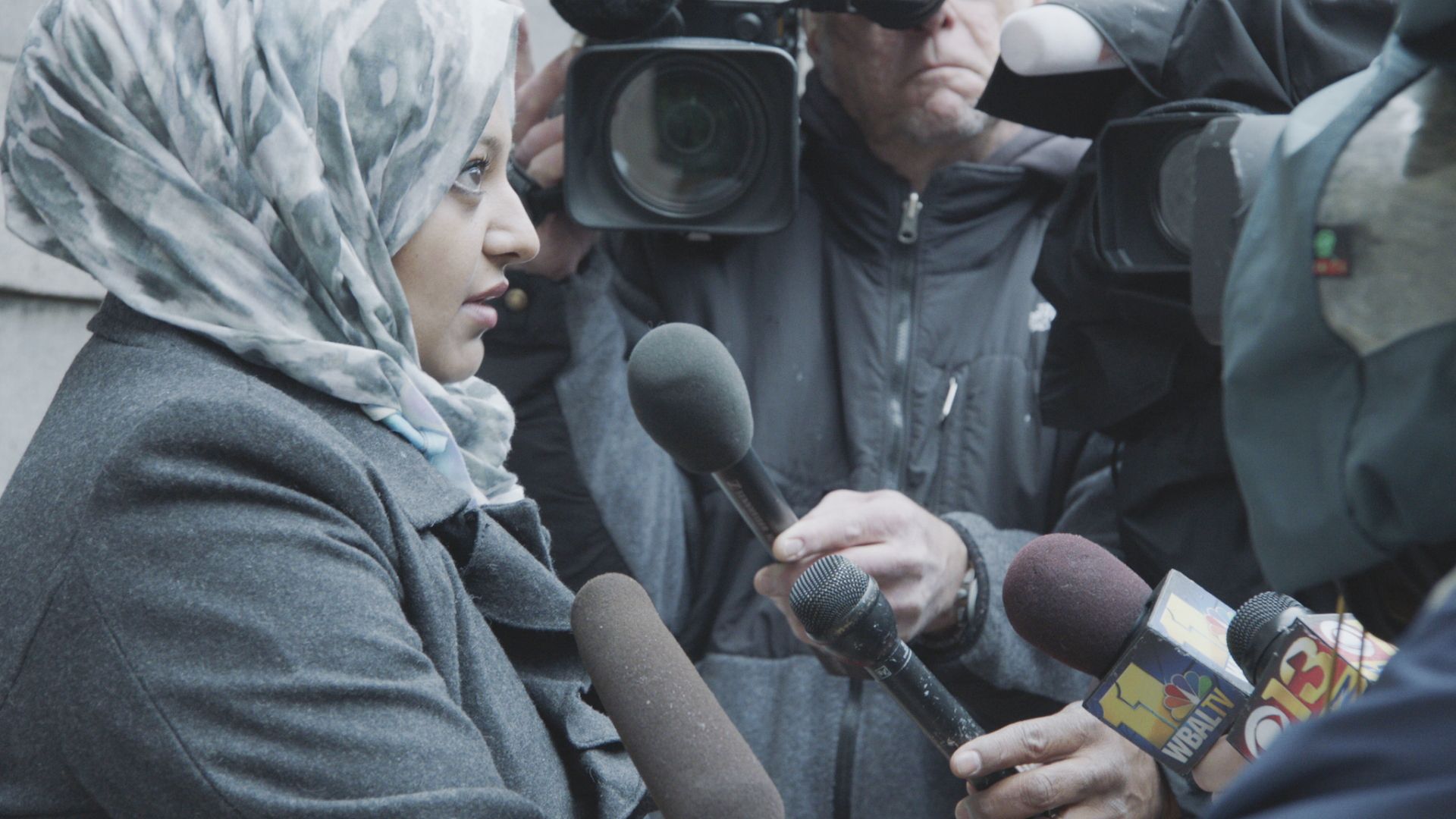 Rabia Chaudry has spent years balancing law school, motherhood and fighting for a second trial for Adnan Syed, a family friend convicted in 2000 of murdering his ex-girlfriend and classmate Hae Min Lee. The lawyer and author's work to prove Syed's innocence has helped bring global attention to his case, thanks to the popular podcast Serial, and an upcoming HBO documentary, The Case Against Adnan Syed.
With so many eyes focused on Syed, Chaudry has been able to enlist experts to help with his appeal, and also created a slew of armchair detectives who help to point the team in new directions.
Chaudry told Newsweek she never questioned Syed's innocence. "Oh, God. Not at all. Not at all," she said when asked if she ever thought he was guilty. "Not for me. Not for anybody in the community. We were just shocked. Like, there's no way. Not if you know this kid. No part of me. Ever."
Her strong faith in Syed led her to take charge of his appeal, from funding to finding new evidence.
"I remember I went to a conference years ago and I just walked around with a box trying to collect money," Chaudry explained. "It took me all day to collect $170 dollars. Appeals cost tens of thousands of dollars. So those are hard things."
The increased media attention on Syed's case has attracted assistance from other attorneys and experts, allowing Chaudry to step back from dealing with legal briefs to dedicate more time to getting her message out to the world about this case.
"My job now is to kind of keep the interest alive, make sure people don't forget about him, and focus on fundraising because we do have big legal bills," Chaudry said. "I don't have to worry about the legal aspect anymore, where before, I did worry about that. I worried about witnesses and documents and finding new evidence. Clearly, that's not something one person can handle alone."
Launched a year before true-crime sensations like Netflix's Making A Murderer and HBO's The Jinx, the first season of the Serial podcast—which dealt exclusively with the Syed case—demonstrated how new media could be used to give the accused a voice, and bring new, global attention to a case that may otherwise have gone largely ignored by the public.
"What Serial did is show that if you do it right, you can use media and social media to help your case," Chaudry explained. "You don't have to relinquish all public dialogue on it to the state. Until now, it's always been that. The only thing you've ever heard when it's been an arrest or a conviction is the prosecutors giving a press conference or the police chief giving a press conference. You just don't hear from the defense."
Syed is currently awaiting news from the Maryland Court of Appeals, which is deciding if he should be granted a new trial. The Case Against Adnan Syed premieres Sunday, March 10, at 9 p.m. ET on HBO.