Woman Drowns Raccoon to Save Her Thumb In The Ultimate Tale of Man vs. Beast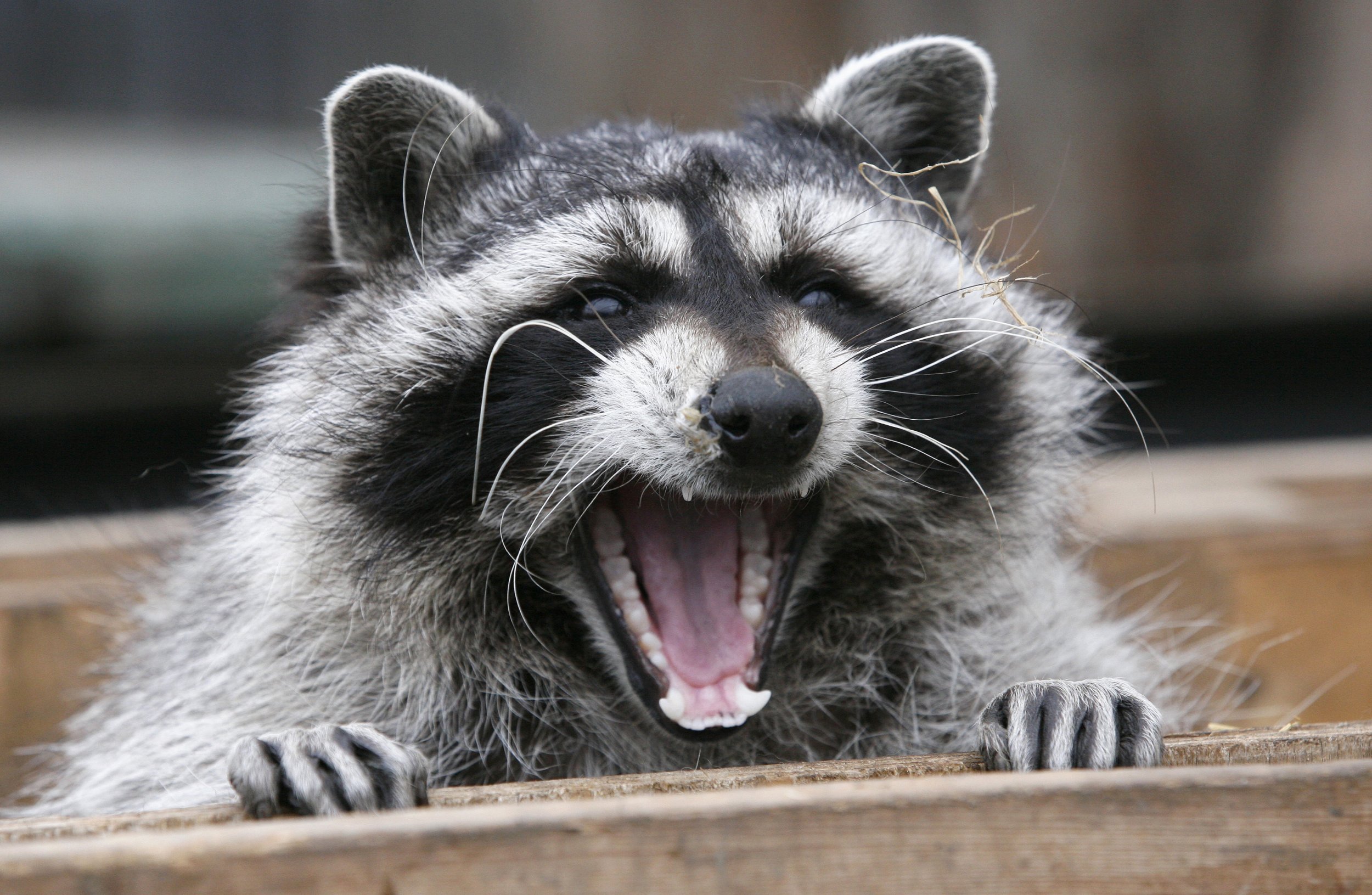 It's something straight out of a horror story: woman goes for a serene run in the woods on a warm afternoon, vicious beast comes crawling out of the shrubbery in search of human flesh, the two go head-to-head in an ultimate battle of survival in which only one survives. The only difference is, this was a real-life scenario for Rachel Borch.
The 21-year-old was enjoying a perfectly normal day in her hometown of Hope, Maine, jogging on a trail near her home while thinking to herself, 'what a beautiful day.' That's when all hell suddenly broke loose.
Borch's animal instincts were put to the test when she was forced to kill a rabid raccoon in self-defense, the state newspaper Bangor Daily News reported Thursday. Borch says she was scanning the trail ahead of her when she noticed the raccoon "bounding" toward her like a "Tasmanian devil," but more terrifying. She began "dancing around it" while trying to devise a plan.
"I knew instantly it had to be rabid," she said. "I knew it was going to bite me."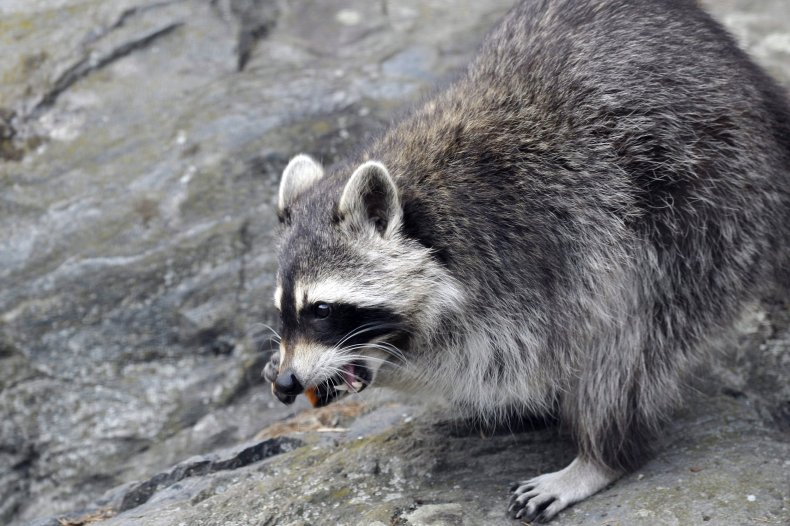 There isn't much time for a person to defuse the situation when being attacked by a rabid animal. What's more, any moment could lead to one's demise: slipping up or making one wrong move could result in human losing the upper hand against beast. And on the rabid raccoon's home turf, Borch knew she was up against a serious challenge and needed to act quickly.
The animal bit into her thumb and "wouldn't let go" as it began viciously scratching at her limbs, swinging about ferociously. "I didn't think I could strangle [the raccoon] with my bare hands," Borch told the newspaper.
That's when the jogger's phone fell off of her and plunged into a deep, murky puddle next to the trail. The phone was completely submerged in the water, but it gave Borch a gruesome and otherwise unthinkable way of escaping her predicament.
"With my thumb in its mouth, I just pushed its head down into the muck," Borch recalled. "It was still struggling and clawing at my arms. It wouldn't let go of my thumb."
The moment felt like an eternity, with the flailing animal belly up under the water as it choked. Borch maintained her focus on drowning the raccoon, despite its attempts to continue eating away at her fingers. Finally, "its arms sort of fell to the side, its chest still heaving really slowly," she said.
Borch finally was able to pull her finger out of the rabid beast's mouth, hyperventilating as she sprinted away from the scene. "It felt like [Stephen King's] Pet Sematary," she said, recalling her fear that the raccoon could still be alive and charging after her in the woods.
Barefoot, bruised and in fear for her safety, Borch met her mother, and the two rushed to a local medical center. Her father came back to the wooden path, retrieving the dead animal that had attacked his daughter and delivering it to the Maine Warden Service.
Just like any other plot made for a terrifying thriller film, Maine officials say there could be a sequel to Borch's deathly fight with a rabid raccoon.
"Not to scare people," Hope Animal Control Officer Heidi Blood said on Wednesday, beginning a sentence that would of course scare people. "When there' one [infected], there's typically another.… Just because there's one [infected] and it's gone now doesn't mean the risk still isn't there."