The Race for a Coronavirus Vaccine, Everything We Know So Far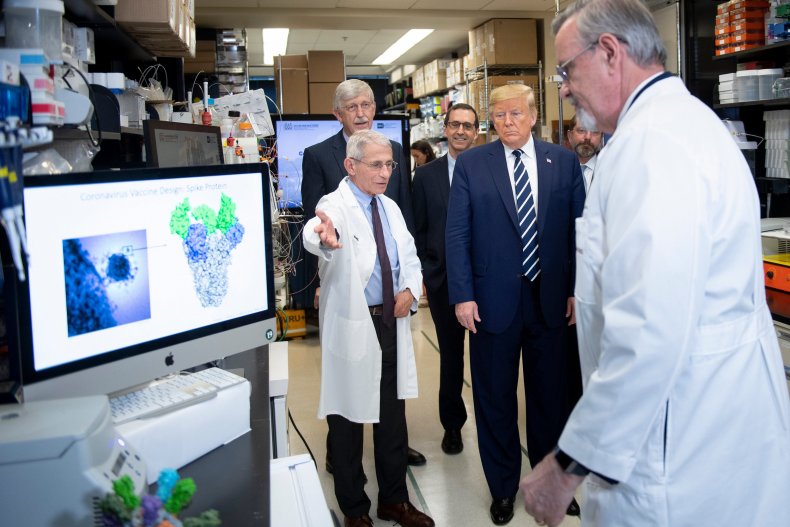 As novel coronavirus cases top two million globally, pharmaceutical companies are working to develop a vaccine that will allow society to return to some semblance of normalcy.
Health officials say that normally a vaccine would take 12 to 18 months before becoming available to the public, but the unique situation regarding social distancing measures to combat the spread of COVID-19 and the resulting economic impact has led economic experts to predict a recession the likes of which have not been seen since the Great Depression. With some health officials recommending that countries maintain social distancing measures until a vaccine is developed, a number of pharmaceutical companies are working to generate vaccines at a historic pace.
Johnson & Johnson is aiming to have 900 million doses of their vaccine ready for emergency use in 12 months, and are also testing two alternates at the same time.
"We are committed to beginning production ... imminently and bringing an affordable and accessible vaccine to the public on a not-for-profit basis for emergency pandemic use," Alex Gorsky, the company's chief executive officer, said in a phone call with investors Tuesday.
Johnson & Johnson has a good track record for developing vaccines. They provided an "investigational vaccine" for Ebola to the Democratic Republic of Congo in November 2019 to combat an outbreak there, according to the company site. They also developed an HIV vaccine that is currently in the trial phase involving a group of 3,800 people.
A vaccine developed by the National Institute of Health and Moderna has seen "no red flags" thus far in phase one of its trial, which included 45 volunteers, according to Dr. Anthony Fauci, the director of the National Institute of Allergy and Infectious Diseases. The first person dosed with the experimental vaccine received a second dose in Seattle on April 14, according to the Associated Press. Moderna CEO Noubar Afeyan said at the beginning of April that he hopes to enter phase two trials of the vaccine by spring or early summer.
CanSino Bio, based in China, is the first company to push its vaccine testing into phase two. The company first began running human trials in Wuhan, where the novel coronavirus originated, back in mid-March. Phase one had 108 human subjects and phase two is set to have three groups of subjects totalling 500 people, according to the Chinese Clinical Trial Registry website.
Inovio Pharmaceuticals has developed a vaccine that is currently in phase one of clinical trials with 40 volunteers. They are also working with China to begin studies there. As phase one is meant to test the safety of the vaccine, Kate Broderick, the senior vice president of research and development at Inovio, told NBC 7 San Diego, "we are so grateful to all our volunteers who have come forward and wanted to be part of this trial. The participation is absolutely moving."