Rachel Dolezal, Despite Scandal and White Parents, Says She Identifies as Black Woman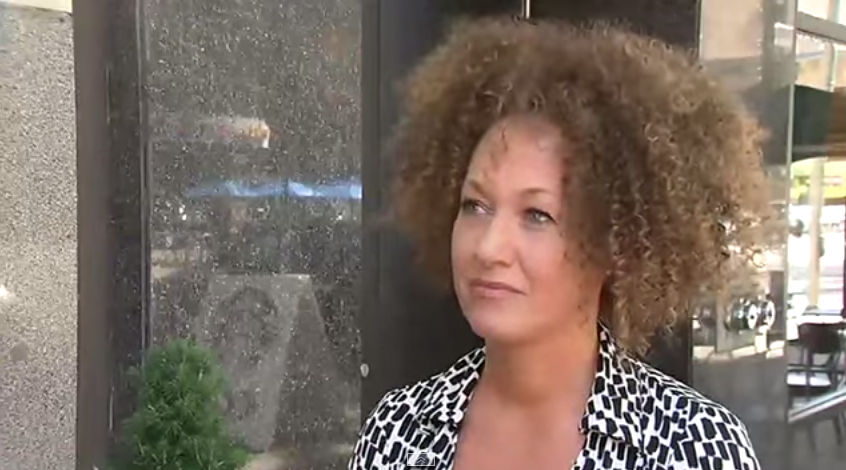 This morning, Rachel Dolezal appeared on the TODAY show, making her first comments about her race since the controversy broke. She said she still "identifies as black," despite having been born a white woman.
Last week, Dolezal's parents said the NAACP leader and Howard University graduate had been faking her race. Both of Dolezal's parents are white. Photographs of her as a child show her as pale and blonde. As a result of the scandal, Dolezal resigned from leader of the Spokane, Washington NAACP.
"I was drawing self-portraits with the brown crayon instead of the peach crayon, and black curly hair," Dolezal said. "I do take exception to that because it's a little more complex than me identifying as black or answering a question of, are you black or white?"
An article about Dolezal's work identified her as "transracial" years ago, she said, not specifying when this occurred. This sparked another story, which identified her as biracial. From there, she was identified as a black woman and did not correct any of these descriptions.
Having two African-American sons solidified her identity, Dolezal said. "[My son] said, 'You're my real mom.' And he's in high school, and for that to be something that is plausible, I certainly can't be seen as white and be Isiah's mom."
Dolezal's actions have been compared to using blackface. When asked about changing her hair and complexion, she said she was a black hair stylist. In regards to her skin, Dolezal said "I certainly don't stay out of the sun." She went on to add: "I have a huge issue with blackface. This is not some freak 'Birth of a Nation' mockery blackface performance. This is on a very real, connected level. How I've had to go there with the experience, not just a visible representation, but with the experience."
At one point, Dolezal identified her father as an African-American man. "We connected on an intimate level as family. Albert Wilkerson is my dad. Any man can be a father. Not every man can be a dad."
Overall, Dolezal said she would make the same choices if she had the opportunity. "There are probably a couple interviews I would do a little differently," she said.