Rachel Dolezal Steps Down from NAACP Following Race Scandal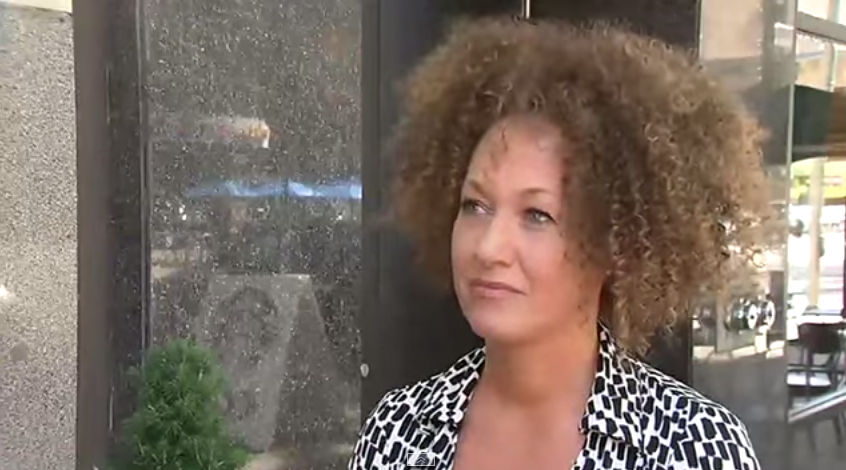 On Monday afternoon, Rachel Dolezal stepped down as leader of the Spokane chapter of the NAACP. This comes after her family said Dolezal had been pretending to be African-American for most of her life. Her biological parents are both white, according to a birth certificate they provided.
Dolezal once posted a picture of herself with an African-American man who she claimed to be her father. When asked directly if she is or is not African-American, Dolezal said she didn't "understand the question."
Initially, the NAACP stood by Dolezal. "Rachel Dolezal is enduring a legal issue with her family, and we respect her privacy in this matter. One's racial identity is not a qualifying criteria or disqualifying standard for NAACP leadership," the organization said on Friday.
In her lengthy resignation statement, Dolezal did not directly address the controversey surrounding her race. She offered only this brief allusion to the situation: "I have waited in deference while others expressed their feelings, beliefs, confusions and even conclusions—absent the full story."
Dolezal added that while she will step down from her role, she plans to be "consistently committed to empowering marginalized voices and believe that many individuals have been heard in the last hours and days that would not otherwise have had a platform to weigh in on this important discussion...This is not me quitting; this is a continuum."
Naima Quarles-Burnley, the vice president of the chapter, will become president in Dolezal's absence. Quarles-Burnley practiced law for seven years and went on to become a minister. She works with African American Reach and Teach Health Ministry.