Rachel Lindsay Says 'Bachelorette' Reunion was 'Sad' Because 'No One' Looked Like Her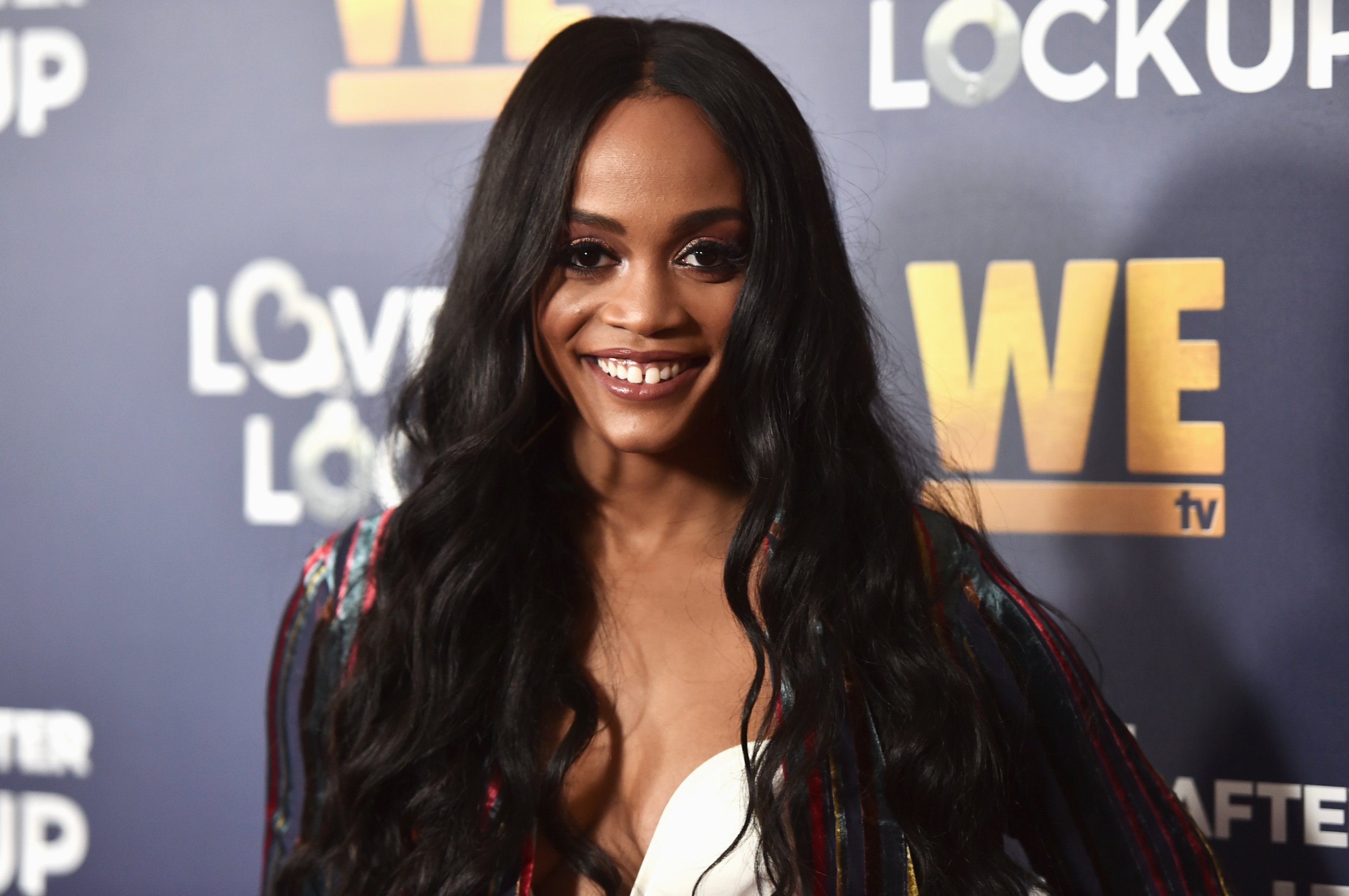 The upcoming Bachelorette reunion special wasn't all sunshine and rainbows for former leading lady Rachel Lindsay as she said it was disappointing to see "no one else" looked like her.
After appearing as a contestant vying for Nick Viall's affection on Season 21 of The Bachelor, she was cast as the Bachelorette for Season 13 in 2017. Her casting was historic as it made her the first black woman to lead the reality series. Since her casting, there have been no people of color to lead either The Bachelorette or The Bachelor.
Lindsay is among 12 of 14 former Bachelorettes who will appear on a two-hour reunion special airing May 6 on ABC. She addressed the reality franchise's lack of representation in an interview published to Us Weekly on Tuesday.
"It was sad for me to look around the room and [see that] no one else looked like me," Lindsay told Us Weekly. "It was sad for me to be the sole representation for women of color."
Despite the franchise's diversity issue, Lindsay praised her fellow Bachelorette ladies. She argued this group of women "paved the way" for her to lead the ABC series in 2017. "They started this 'journey' at a time when it wasn't popular to be the Bachelorette," she said.
"America was not as accepting to see a woman in this role the way they were accepting of men. Social media was not a factor in their decision to find love," Lindsay continued. "These were women who were open to a new experience and open to love.
I loved hearing their invaluable insight."
In 2018, Lindsay spoke with Us Weekly about The Bachelorette not being "ready" to see another black woman leading the franchise after she did. "I think there'll be an [African American] man before there'll be another woman," she said.
Lindsay got engaged to fiancé Bryan Abasolo during the finale of her Bachelorette season. The couple is expected to get married in the summer of 2019. Lindsay and Abasolo are one of The Bachelorette's success stories, which also includes engaged pair JoJo Fletcher and Jordan Rodgers.
Hannah Brown, the 2018 Miss Alabama titleholder, will be the next Bachelorette star. She rose to recognition within the franchise upon appearing on The Bachelor Season 23, which starred NFL alum Colton Underwood.
The Bachelorette returns for Season 15 on May 13.