Shaun King has faced a backlash from Twitter users after claiming Rachel Maddow reported the Democratic Party was interfering in the primaries to stop Bernie Sanders.
The activist wrote: "BREAKING: @msnbc & @maddow just reported that multiple "senior officials" within the Democratic Party are interfering with the primaries to stop @BernieSanders. They reported that the party has asked Bloomberg to drop out so that Biden would have an easier time against Bernie."
Maddow, the host of The Rachel Maddow Show, responded directly to King's tweet from her own account: "What? No. I didn't report any such thing."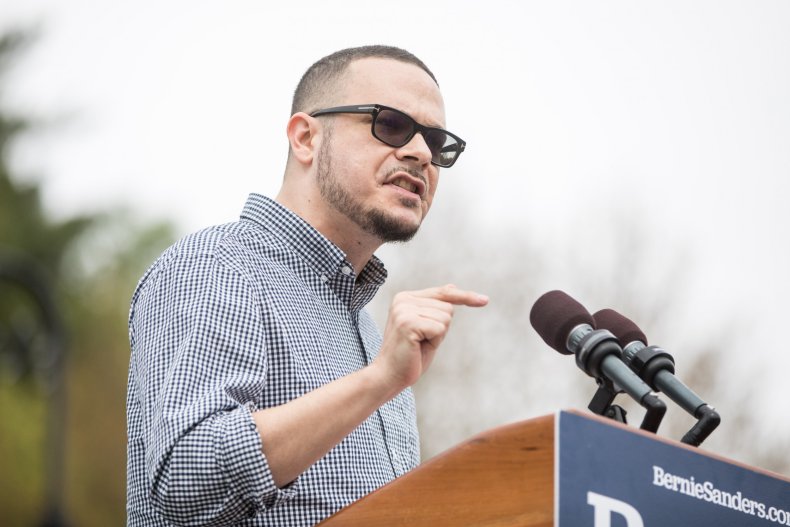 Since his post, King has received backlash from users on the social media platform, with some accusing him of pushing propaganda to support Sanders. Others have also defended Maddow saying that the host never reported King's accusations.
One user, @yankees1958, said: "Funny, since I'm watching @MSNBC and@maddow. Those lies have not passed through her lips! Pathetic!"
Another said: "Outright lie. I've had the channel on non-stop tonight and never was anything remotely resembling this discussed. This is just downright DIRTY."
Through the Democratic presidential campaign, King has been vocal in his support for Sanders as well as coming forward with anonymous "tip offs." On Tuesday, March 3, the activist claimed that he had had former staffers of former U.S. representative Beto O'Rourke's contact him in regards to O'Rouke's endorsement of candidate Joe Biden. In the tweet, he said: "Had several former staffers of @BetoORourke reach out to me, some near tears, saying that his endorsement of@JoeBiden "felt like a betrayal" of all they had worked for with Beto. One said he loathed Biden's campaign for President. They just couldn't make it make sense."
The activist has also been critical of Mike Bloomberg—one of the Democratic presidential candidates and former mayor of New York City between 2002 and 2013—accusing the billionaire businessman of racism. In February 2020, he tweeted: "If you live in New York, or know our history, you've been knowing that #BloombergIsRacist. He's awful. The world will soon know just how deep this man's bigotry goes."
The controversy comes following Super Tuesday, which sees the greatest number of U.S. states hold primary elections and caucuses for the Democratic presidential candidate. As shown in the graph below from Statista, Biden has now pulled ahead of Sanders in terms of delegates.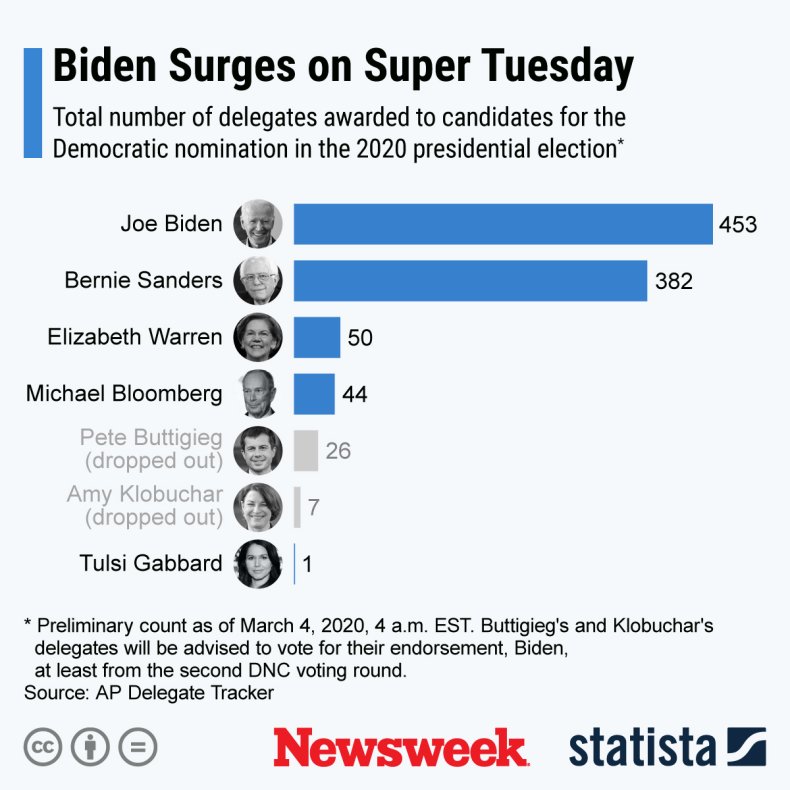 Newsweek has contacted King's representatives for comment on the story as well as Maddow.