Outpouring of Support for Rachel Maddow after Partner Susan Mikula Almost Died of COVID
Rachel Maddow returned to screens tonight with an emotional speech about how her partner Susan Mikula almost died from COVID-19.
The MSNBC anchor has been off the air for the past two weeks since disclosing she had been in close contact with someone who tested positive for coronavirus. On Thursday she revealed that person was indeed Mikula.
"If you know anything about me off of TV, if you know me personally, then you know the foremost thing about me is that I am in love," she began. "Susan and I have been together for over 21 years. It was love at first sight. That has never waned. She is the center of my universe."
She recalled: "At one point, we really thought there was a possibility that it might kill her, and that's why I've been away."
"And the bottom line is she's gonna be fine. She's recovering—she's still sick, but she's gonna be OK, and we're not scared any more like we were. But it really didn't feel like it was gonna be OK at the outset."
Maddow's emotional revelation has seen an outpouring of support from fans and well-wishers who have been applauding her moving speech.
Fellow MSNBC host Ari Velshi tweeted: "Nothing warmed my heart to see Rachel @maddow back on TV tonight, and nothing broke my heart more to hear her tell the story of Susan's illness. If you didn't see it, find it and watch it. #thisiswhosheis. And I'm proud to call her a friend and colleague."
"This is remarkable," NBC's Ben Collins said. "Rachel @Maddow is remarkable. Please watch this."
Another Twitter user added: "her first 10 minutes tonight was some of the most human stuff I've ever seen."
Meanwhile, journalist Dan Rather tweeted: "For all the lights and cameras, the people on TV are still... people. A reminder of that tonight with a raw and poignant plea by Rachel Maddow. Do everything you can to not get this virus. Rachel, my thoughts are with you and Susan."
Maddow then urged viewers to take the virus seriously.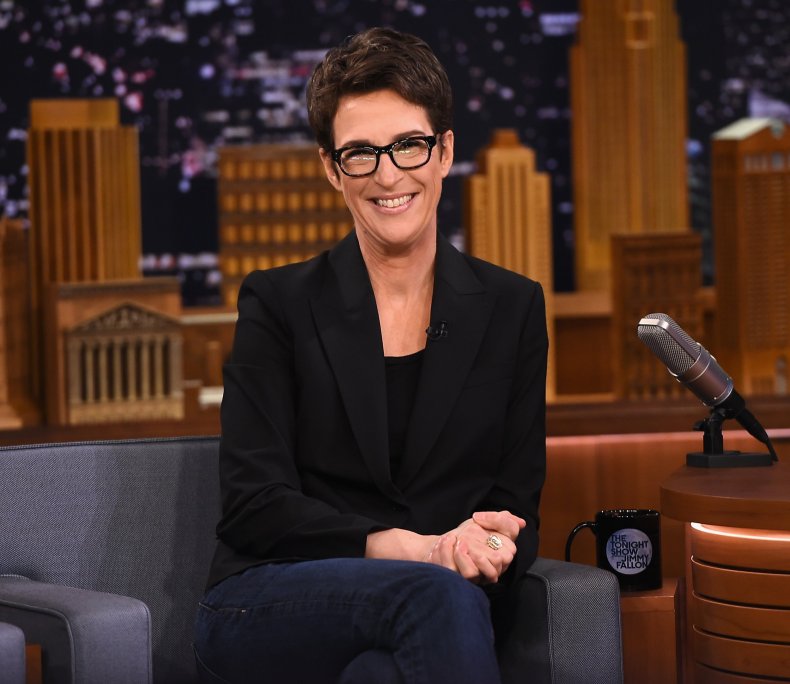 "Believe me: whatever you have calculated into your life as acceptable risk, as, y'know, inevitable risk, something that you're willing to go through in terms of this virus, because statistically, it'll probably be fine for you and your loved ones... I'm just here to tell you to recalibrate that," she said. "Frankly, the country needs to recalibrate that, because broadly speaking, there's no room for you in the hospital any more."