Rachel Nichols' ESPN Show Canceled After Maria Taylor NBA Coverage Fallout
ESPN reportedly is taking broadcaster Rachel Nichols off all of its NBA programming and canceling her popular show, The Jump. The news was confirmed by an ESPN executive to Sports Business Journal on Wednesday.
John Ourand of Sports Business Journal broke the story and said Nichols likely will not appear on the network again, despite having about a year left on her contract.
"We mutually agreed that this approach regarding our NBA coverage was best for all concerned," ESPN Senior Vice President of Production David Roberts said in a statement to Ourand. "Rachel is an excellent reporter, host and journalist, and we thank her for her many contributions to our NBA content."
Nichols tweeted about the end of The Jump on Wednesday afternoon.
The move with Nichols, who is white, comes in the wake of a July 4 story in The New York Times. The article reported leaked audio of Nichols suggesting that her colleague Maria Taylor, who is Black, got a coveted spot doing ESPN's coverage of the 2020 NBA season at least in part because of her race.
The audio reportedly came from a conversation Nichols had with media and athlete adviser Adam Mendelsohn in July 2020. Nichols reportedly complained in the talk of Taylor's increased presence in the network's NBA coverage and attributed Taylor's high profile to ESPN's "crappy longtime record on diversity."
"I wish Maria Taylor all the success in the world—she covers football, she covers basketball," Nichols said in the leaked clip, according to The New York Times. "If you need to give her more things to do because you are feeling pressure about your crappy longtime record on diversity—which, by the way, I know personally from the female side of it—like, go for it. Just find it somewhere else."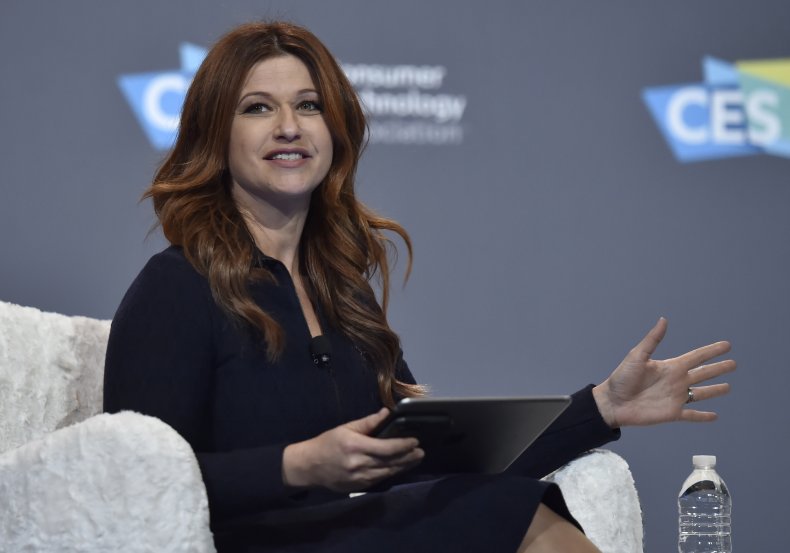 Following the publication of the Times article, Nichols was removed from the network's NBA coverage, though she reportedly was not disciplined by ESPN. Meanwhile, Taylor departed the network after the 2021 NBA season concluded in late July. Taylor joined NBC Sports two days later and made her on-air debut during the 2020 Summer Olympics on July 23.
Nichols issued an apology to Taylor on a July 5 edition of The Jump. She said on-air: "The first thing they teach you in journalism school is don't be the story, and I don't plan to break that rule today or distract from a fantastic Finals.
"But I also don't want to let this moment pass without saying how much I respect, how much I value our colleagues here at ESPN, how deeply, deeply sorry I am for disappointing those I hurt, particularly Maria Taylor, and how grateful I am to be part of this outstanding team," Nichols said.
Sports Business Journal also reported The Jump will air new episodes for the next couple of weeks without Nichols. ESPN will replace it with a new afternoon NBA show prior to the start of next season. No details have been released regarding the new show's format or host.
Newsweek contacted ESPN for comment but did not hear back in time for publication.