Rachel Nichols Remains Silent as ESPN Announces Replacement for 'The Jump'
ESPN unveiled a new basketball show on Monday, and the host of its former one stayed silent regarding the announcement.
Malika Andrews received congratulations from people across the basketball world Monday after ESPN announced its new NBA Today show will start October 18.
Rachel Nichols, who hosted the network's previous NBA show, The Jump, for five yearsbefore the show was canceled in August, remained silent on social media, not making any comment about the new show.
Nichols was removed from ESPN's NBA coverage after The New York Times reported she had made disparaging comments about former ESPN colleague Maria Taylor in 2020.
ESPN unveiled its new one-hour, afternoon show, hosted by Andrews and featuring analysis from ex-pro players Vince Carter, Kendrick Perkins and Chiney Ogwumike, senior writers Zach Lowe and Ramona Shelburne and insider Adrian Wojnarowski, that will air each weekday at 3 p.m.
Andrews, 26, also received a multi-year contract extension. She has been a part of ESPN's NBA coverage since the 2018-19 season and was ABC's sideline reporter for the NBA Finals, earning rave reviews from basketball fans and media after the network removed Nichols from the role.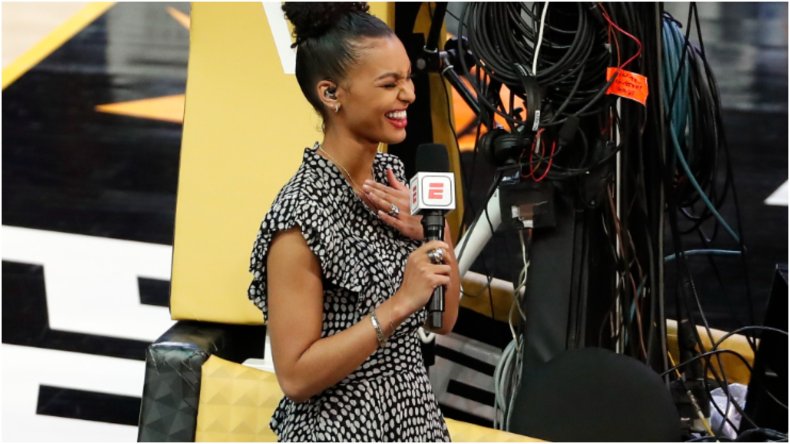 Those positive comments continued Monday after ESPN announced the show, including from her boss and ESPN senior VP of NBA and studio production David Roberts.
"Malika, who is a phenomenally talented commentator, will run point on a show that will feature a vibrant cast of expert analysts who offer all distinct perspectives on the game," Roberts said. "Through the contributions of our wide array of NBA reporters, the show will be newsy and timely with an eye toward the biggest games of that day."
Nichols has been largely quiet on social media since The Jump was canceled and remained silent Monday. She's only shared an anecdote on Twitter after comedian Norm Macdonald's passing since August 27.
Nichols has not appeared on ESPN since The Jump was canceled and will not for the duration of her contract, which has more than a year left, according to Sports Business Journal.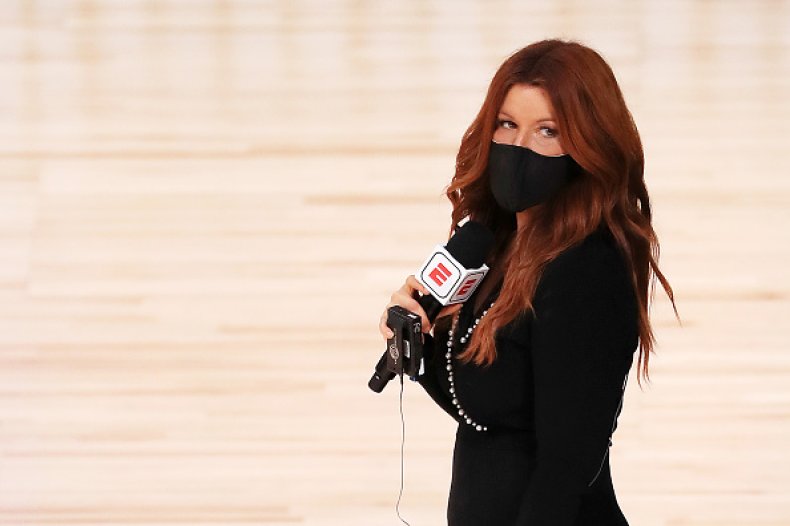 NBA Today will premiere a day before the NBA season tips off with two games, the Brooklyn Nets vs. Milwaukee Bucks and Golden State Warriors at Los Angeles Lakers.
Andrews said she was looking forward to getting started. "It's an incredible time to cover the NBA — a league that is full of characters and stories that have resonance far beyond the sports world," she said. "Our goal every day is to deliver information and analysis to our viewers that can't be gleaned anywhere else. I'm so excited to showcase the league and the talented reporters, analysts and insiders on our team."