Rachel Weisz's Birthday: Her 15 Best Movies, Ranked from Worst to Best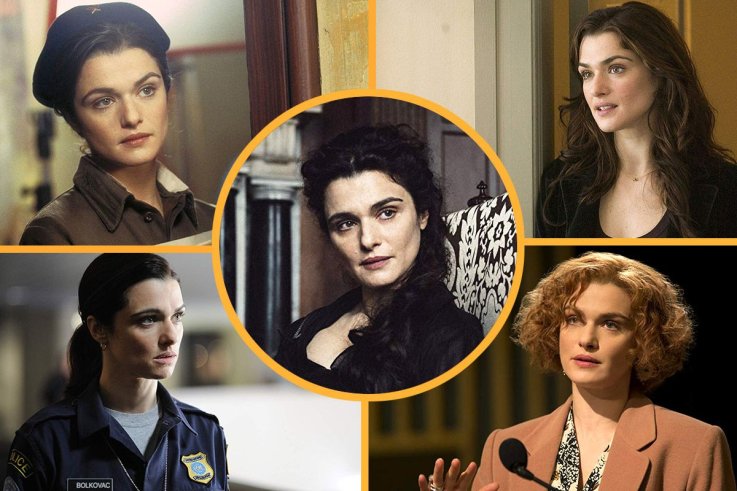 Rachel Weisz, who turns 49 today, was born in London, the daughter of refugees who fled to Britain from Eastern Europe just before the outbreak of World War II. From an early age, Weisz was destined for fame. By the time she was 13, she was modeling and attending acting auditions. At 14 she was offered a role in King David, a major Hollywood movie starring Richard Gere. However, her father felt she was too young and she turned it down.
She went on to study English at Cambridge University and, after considering a career in law, settled on acting instead. Given the success she has achieved, it looks like she made the right decision.
Her first acting job was a small part on a 1992 British TV production. The roles soon got bigger, and by 1996 she had landed the female lead in a Hollywood movie, starring alongside Keanu Reeves and Morgan Freeman. Chain Reaction may have been panned by the critics, but it got her noticed.
The critics weren't keen on 1999's The Mummy either, deeming it an Indiana Jones knock-off with ridiculously cheesy effects. But audiences loved it and it went on to gross $415 million worldwide. Weisz, Brendan Fraser and John Hannah were reunited for the inevitable sequel, which did similar business (and also launched the acting career of Dwayne "The Rock" Johnson).
In 2006, Weisz won the Best Supporting Actress Oscar for her performance in The Constant Gardener. She went on to star in romantic drama The Fountain, directed by her then-partner Darren Aronofsky, with whom she has a son. After they split, she began dating fellow actor Daniel Craig, and they got married in 2011.
2015's The Lobster, directed by Yorgos Lanthimos was well received, with many critics singling out her performance. The New York Times wrote: "Rachel Weisz is perfectly cast as the only person in this world with the normal capacities for warmth, empathy and desire."
2018 was a momentous year for Weisz, both professionally and personally. She received rave reviews and another Oscar nomination for her performance in The Favourite, directed by Lanthimos. And in September, it was reported that she and Craig had had their first child together, a daughter.
To celebrate her birthday, Newsweek has analyzed data from review aggregation websites Rotten Tomatoes, Metacritic and IMDb to rank her 15 best movies.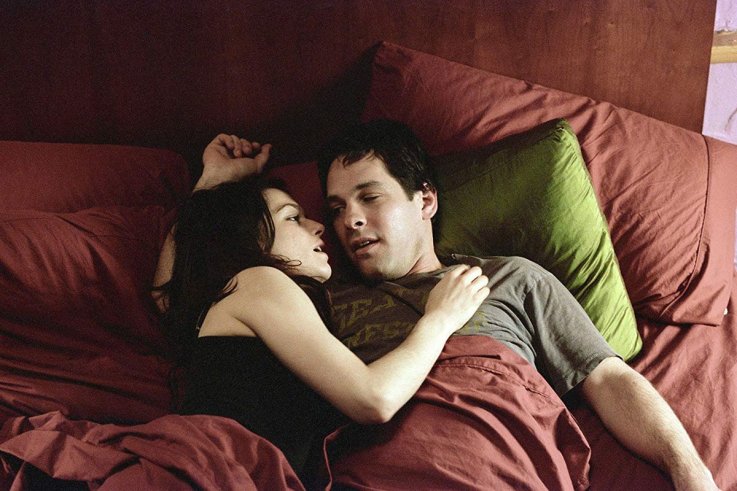 Focus Features
15. The Shape of Things (2003). Total score: 62.75%.
Directed by: Neil LaBute. Starring: Paul Rudd, Rachel Weisz, Gretchen Mol, Frederick Weller.
Plot summary: A quiet, unassuming man begins to change in a major way as a result of meeting a new, art-student girlfriend, and his friends are unsettled by the transformation.
What the critics said: "With outstanding performances from Rudd and Weisz, this is an unsettling, provocative and nasty little gem." Richard Roeper, Ebert & Roeper.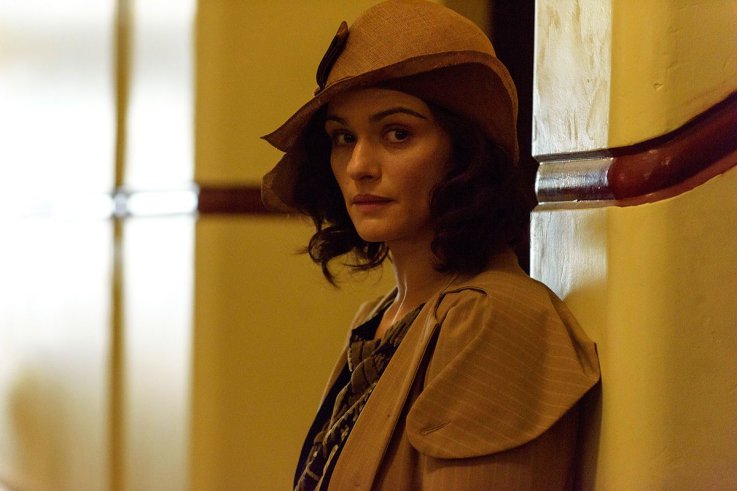 Walt Disney
14. The Light Between Oceans (2016). Total score: 63.43%.
Directed by: Derek Cianfrance. Starring: Michael Fassbender, Alicia Vikander, Rachel Weisz, Bryan Brown.
Plot summary: A lighthouse keeper and his wife living off the coast of Western Australia raise a baby they rescue from a drifting rowing boat.
What the critics said: "Buried beneath this melodrama—but shining through nearly enough to justify a look—one can see the film that could have been." Brian Tallerico, RogerEbert.com.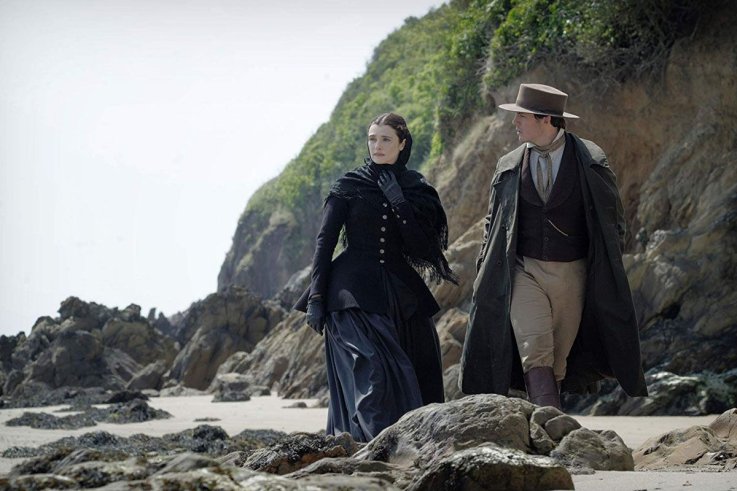 Fox Searchlight Pictures
13. My Cousin Rachel (2017). Total score: 63.66%.
Directed by: Roger Michell. Starring: Rachel Weisz, Sam Claflin, Holliday Grainger.
Plot summary: A young Englishman plots revenge against his late cousin's mysterious, beautiful wife, believing her responsible for his death. But his feelings become complicated as he finds himself falling under the beguiling spell of her charms.
What the critics said: "Weisz's masterful, subtle work as unknowable Rachel is punctuated with ambiguity. Each time we think we have her figured out, Weisz subtly changes minds." Linda Barnard, Toronto Star.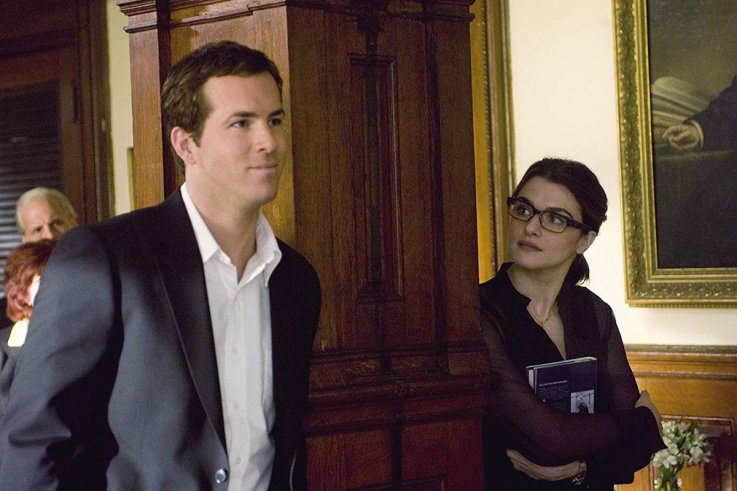 Universal Pictures
12. Definitely, Maybe (2008). Total score: 64.25%.
Directed by: Adam Brooks. Starring: Ryan Reynolds, Rachel Weisz, Abigail Breslin.
Plot summary: A political consultant tries to explain his impending divorce and past relationships to his 11-year-old daughter.
What the critics said: "Is this movie the best romantic comedy of the year? Maybe not. Do you walk out with a smile on your face? Definitely." Connie Ogle, Miami Herald.
"Is Definitely, Maybe the best romantic comedy released so far this year? Definitely. Should you go see it? Maybe." Lou Lumenick, New York Post.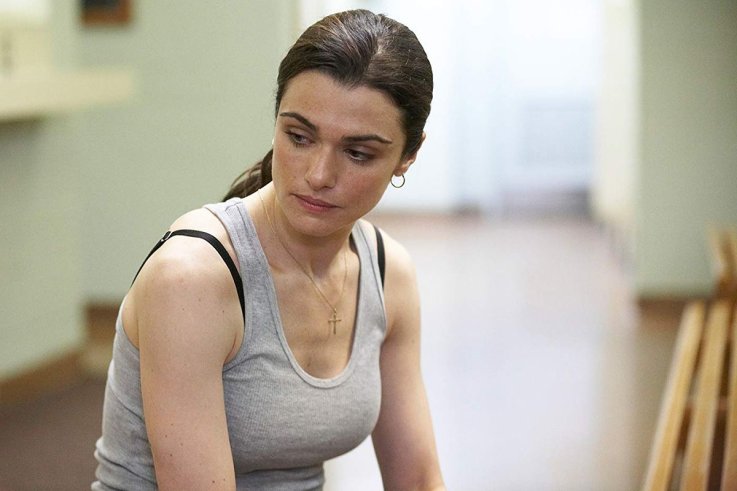 Samuel Goldwyn Films
11. The Whistleblower (2010). Total score: 64.85%.
Directed by: Larysa Kondracki. Starring: Rachel Weisz, Monica Bellucci, Vanessa Redgrave, Benedict Cumberbatch.
Plot summary: A drama based on the experiences of Kathryn Bolkovac, a Nebraska cop who served as a peacekeeper in post-war Bosnia and outed the U.N. for covering up a sex trafficking scandal.
What the critics said: "The film swings from melodrama to sermonizing, both blunting the human drama that needs to come to the fore. Weisz holds the ground in a performance of ferocity and feeling." Peter Travers, Rolling Stone.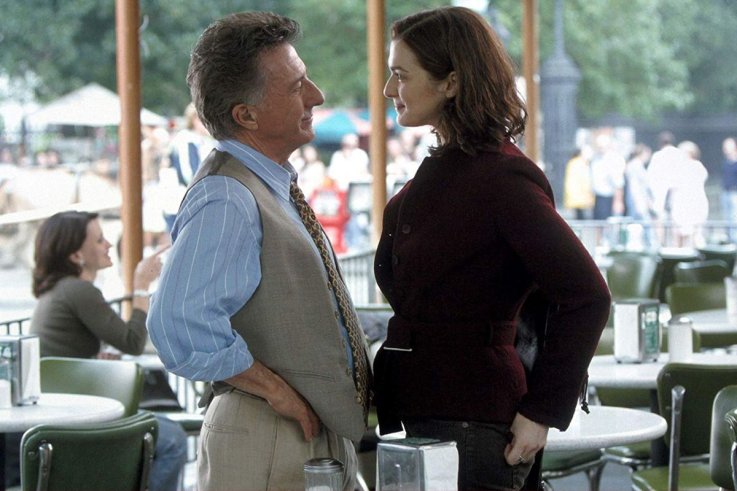 Twentieth Century Fox
10. Runaway Jury (2003). Total score: 64.85%.
Directed by: Gary Fleder. Starring: John Cusack, Rachel Weisz, Gene Hackman, Dustin Hoffman.
Plot summary: A juror on the inside and a woman on the outside manipulate a court trial involving a major gun manufacturer.
What the critics said: "In spite of its cheesy plot twists, thoroughly second-rate direction, and criminally wasted ensemble, Runaway Jury adds up to a nice little gotcha! courtroom melodrama." David Edelstein, Slate.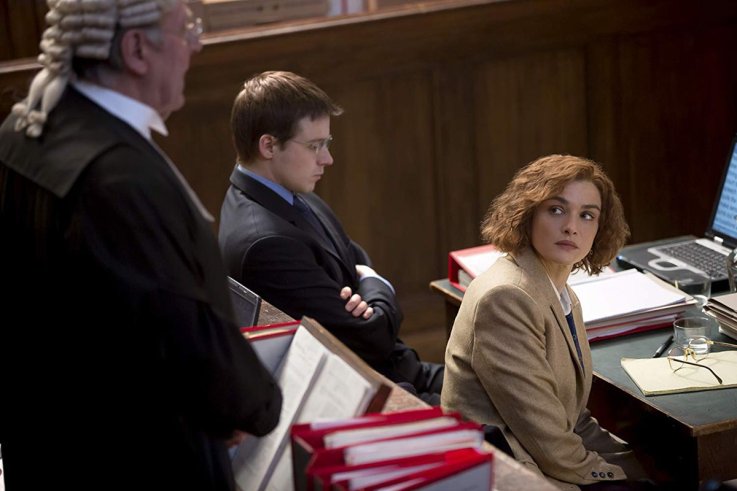 Bleecker Street Media
9. Denial (2016). Total score: 66.58%.
Directed by: Mick Jackson. Starring: Rachel Weisz, Tom Wilkinson, Timothy Spall.
Plot summary: Acclaimed writer and historian Deborah E. Lipstadt must battle for historical truth to prove the Holocaust actually occurred when David Irving, a renowned denier, sues her for libel.
What the critics said: "Another illuminating performance by Rachel Weisz and a brilliant screenplay by the distinguished British playwright David Hare make Denial one of the most powerful and riveting courtroom dramas ever made." Rex Reed, Observer.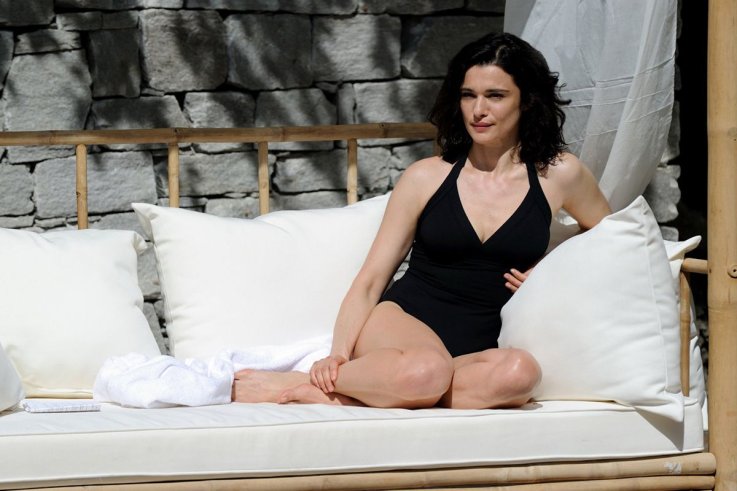 Fox Searchlight Pictures
8. Youth (2015). Total score: 68.26%.
Directed by: Paolo Sorrentino. Starring: Michael Caine, Harvey Keitel, Rachel Weisz, Jane Fonda.
Plot summary: A retired orchestra conductor is on vacation with his daughter and his film director best friend in the Alps when he receives an invitation from Queen Elizabeth II to perform for Prince Philip's birthday.
What the critics said: "Every shot is a thing of beauty. For most of this film I had the impulse to hoist my camera and take a snapshot of it. It is just one dizzying image after another." Sasha Stone, TheWrap.