Rachel Weisz's Birthday: Her 15 Best Movies, Ranked from Worst to Best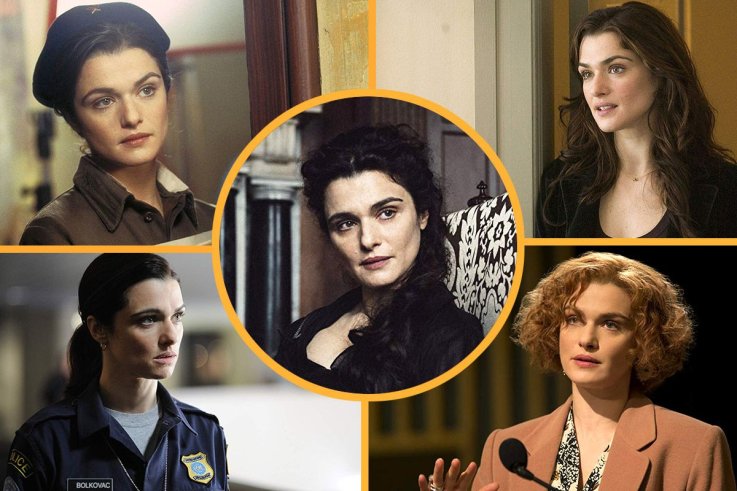 Rachel Weisz, who turns 49 today, was born in London, the daughter of refugees who fled to Britain from Eastern Europe just before the outbreak of World War II. From an early age, Weisz was destined for fame. By the time she was 13, she was modeling and attending acting auditions. At 14 she was offered a role in King David, a major Hollywood movie starring Richard Gere. However, her father felt she was too young and she turned it down.
She went on to study English at Cambridge University and, after considering a career in law, settled on acting instead. Given the success she has achieved, it looks like she made the right decision.
Her first acting job was a small part on a 1992 British TV production. The roles soon got bigger, and by 1996 she had landed the female lead in a Hollywood movie, starring alongside Keanu Reeves and Morgan Freeman. Chain Reaction may have been panned by the critics, but it got her noticed.
The critics weren't keen on 1999's The Mummy either, deeming it an Indiana Jones knock-off with ridiculously cheesy effects. But audiences loved it and it went on to gross $415 million worldwide. Weisz, Brendan Fraser and John Hannah were reunited for the inevitable sequel, which did similar business (and also launched the acting career of Dwayne "The Rock" Johnson).
In 2006, Weisz won the Best Supporting Actress Oscar for her performance in The Constant Gardener. She went on to star in romantic drama The Fountain, directed by her then-partner Darren Aronofsky, with whom she has a son. After they split, she began dating fellow actor Daniel Craig, and they got married in 2011.
2015's The Lobster, directed by Yorgos Lanthimos was well received, with many critics singling out her performance. The New York Times wrote: "Rachel Weisz is perfectly cast as the only person in this world with the normal capacities for warmth, empathy and desire."
2018 was a momentous year for Weisz, both professionally and personally. She received rave reviews and another Oscar nomination for her performance in The Favourite, directed by Lanthimos. And in September, it was reported that she and Craig had had their first child together, a daughter.
To celebrate her birthday, Newsweek has analyzed data from review aggregation websites Rotten Tomatoes, Metacritic and IMDb to rank her 15 best movies.