Rachel Weisz Pregnant at 48: Five Other Stars Who Gave Birth After 40
Actress Rachel Weisz confirmed Friday she's expecting a child with actor Daniel Craig. This marks Weisz's first pregnancy, at 48.
Weisz and Craig, 50, married in 2011. In speaking with The New York Times about her upcoming film Disobedience, Weisz announced that they are preparing to welcome a child. "I'll be showing soon," she told The New York Times Friday, but did not reveal the due date. "Daniel and I are so happy. We're going to have a little human. We can't wait to meet him or her. It's all such a mystery."
The Bourne Legacy actress joins a growing list of stars who have had babies after 40. Here are some other celebrities who have welcomed children later in life.
Janet Jackson
In 2016, the Rhythm Nation singer confirmed she was expecting her first child with husband Wissam Al Mana at 49, just two weeks before her 50th birthday. "We're in the second leg of the tour, and there actually has been a sudden change. I thought it was important that you be the first to know," Jackson said via Twitter April 2016. "My husband and I are planning our family, so I'm going to have to delay the tour."
Tina Fey
In speaking with Oprah Winfrey in 2011, the Saturday Night Live alum confirmed she was expecting a child at 41 with husband Jeff Richmond. At the time, she said the couple "decided that we felt rather than risk having 30 Rock end in several years and feeling like part of our family is missing that we were going to prioritize our family."
Halle Berry
The Kidnap actress gave birth to her first child, Nahla, 10, with her former boyfriend, model Gabriel Aubry, in 2008. She had her son Maceo, 4, with her ex-husband, actor Olivier Martinez, in 2013. During an appearance on The Ellen DeGeneres Show in 2013, Berry discussed the differences in breastfeeding her son and daughter. "With him...he's like, sucking the life out of me," she said.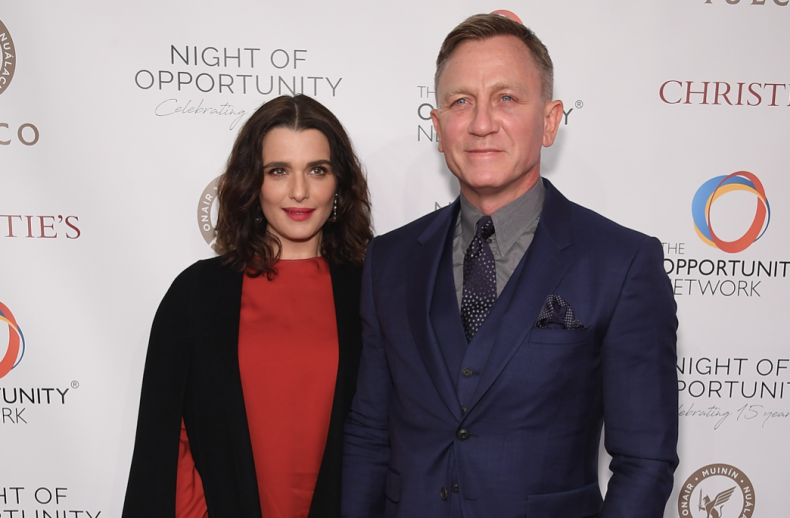 Meryl Streep
Streep can do anything, including having her fourth child at 41. "Motherhood, marriage, it's a balancing act, especially when you have a job that you consider rewarding," she told Good Housekeeping in 2008. "It's a challenge but the best kind of challenge."
Mariah Carey
The "We Belong Together" songstress gave birth to twins in 2011 at 42. On his 92.3 Rollin' With Nick Cannon radio show, Cannon said former first couple Barack and Michelle Obama questioned whether they were having a boy or girl backstage at TNT's 2010 Christmas in Washington special.
"At this point, she hadn't told anybody anything because doctors advised us to keep it to ourselves until we get further along," Cannon said at the time, according to People magazine. "And because of the excitement, because of the emotion, she was overwhelmed. She shared with the president and first lady that we are having twins."
Rachel Weisz Pregnant at 48: Five Other Stars Who Gave Birth After 40 | Culture