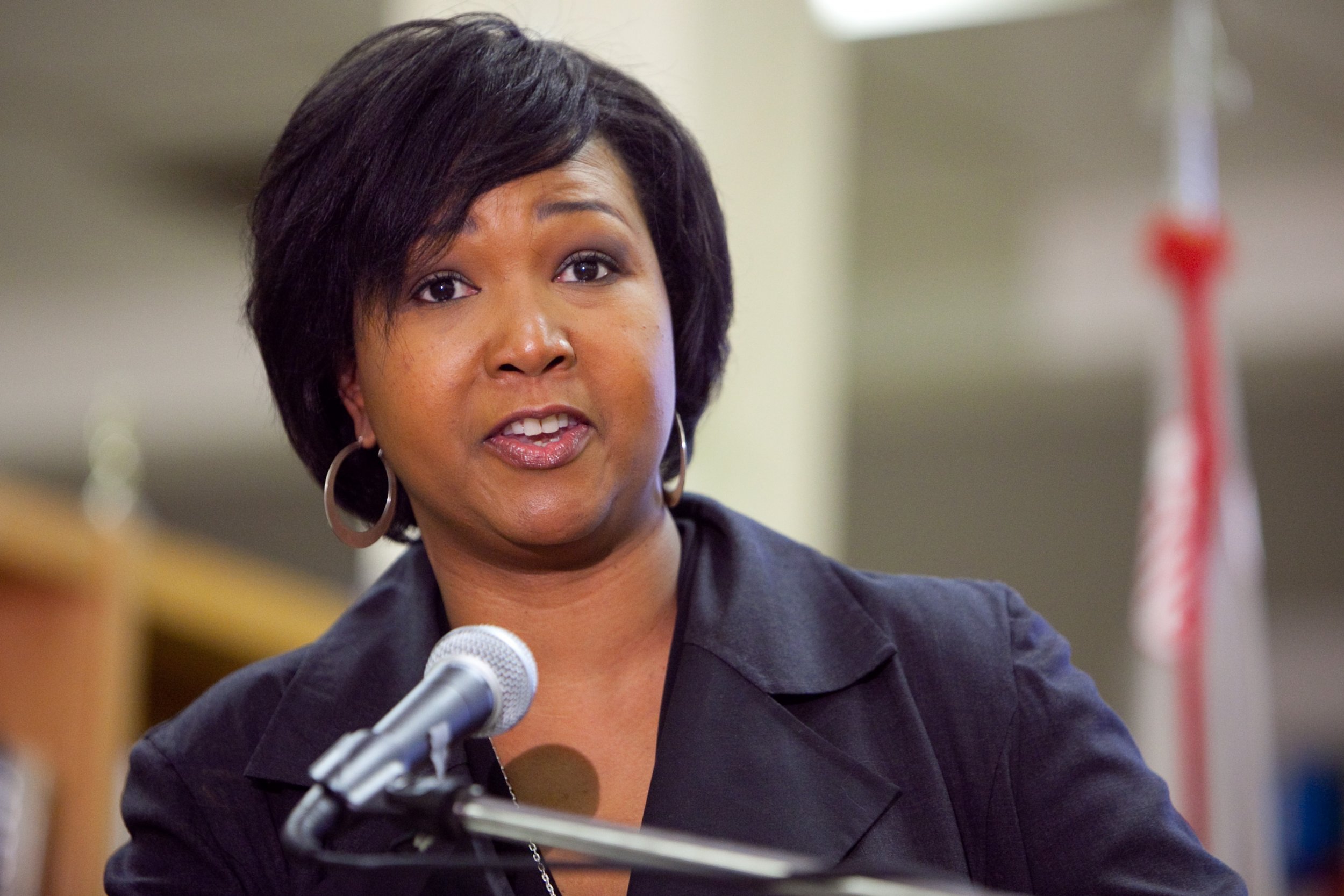 A new Pew Research Center survey gives a glimpse of what it's like to be a black person working in a science, technology, engineering or mathematics (STEM) job.
The self-reported survey, which was published Monday and is based on a sample of 4,914 adults ages 18 and older, shows drastic differences in how workers of different races feel their ethnicity affects their current position. Results revealed that black workers report far more racial discrimination than other ethnic groups.
Related: Immigrants preferred by employers over native workers, report says
Overall, black STEM workers were more likely than other workers to report that their race or ethnicity had made it harder for them to excel in their career, with 40 percent reporting that their race made it harder to succeed in their field. Only 31 percent of Asians, 19 percent of Hispanics and 5 percent of whites said the same.
The results revealed that about six in 10 black STEM workers reported to have experienced some form of racial- or ethnic-based discrimination at work, according to the Pew Research Center. The most common form of reported race-related discrimination was being treated as incompetent due to their ethnicity, with 45 percent of black STEM workers reporting this experience. Also a popular complaint: being paid significantly less than other, non-black co-workers with the same job and work experience.
Blacks and Hispanics are statistically the most underrepresented race in STEM jobs according to the US Census, but the new Pew survey revealed that an individual's race may dictate why they believe this underrepresentation exists.
For example, according to the survey, 72 percent of blacks say a major reason blacks and Hispanics are underrepresented in STEM is due to the discrimination they face in recruiting, hiring and promotions. Only 43 percent of Hispanics and around 25 percent of whites and Asians felt the same.
In addition, most black STEM workers also see limited access to quality education and a lack of STEM encouragement in youth as other reasons as to why there are fewer blacks and Hispanics working in STEM. Fewer than half of white, Hispanics and Asian workers agreed with this suggestion.
A 2016 report from Georgetown University Center on Education suggests another reason why black students don't choose STEM careers: The study found that black students may be more inclined than students from other ethnicities to "give back to the community." A black student with a mathematics degree may be more likely to become a schoolteacher to help out their community than to go to grad school or seek out a job in business, Take Part reported.
The survey, which was self-reported and may or may not represent actual treatment of STEM workers, had a margin of error of plus or minus 2.7 percent.