Racial Slur Triggers Red Bull Driver Juri Vips' Suspension
Red Bull Racing announced the suspension of driver Juri Vips after the 21-year-old was heard using a racial slur during a livestream.
Vips, an Estonian reserve racing driver with the Formula 1 team who recently competed for Hitech Grand Prix in Formula 2, reportedly held a livestream on the gaming platform Twitch, in which he used "offensive language." While Vips' words were not specified in statements made by Red Bull or himself, videos of the livestream shared on Twitter depict Vips using the n-word.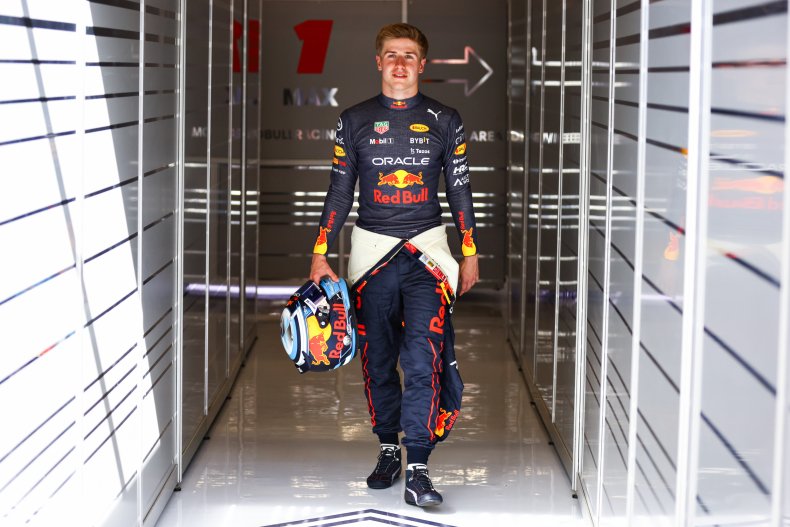 Oracle Red Bull Racing confirmed on Tuesday that his actions resulted in his suspension, tweeting on Tuesday, "Red Bull Racing has suspended junior driver Juri Vips from all team duties with immediate effect, pending a full investigation into the incident.
"As an organisation we condemn abuse of any kind and have a zero-tolerance policy for racist language or behavior within our organisation," the tweet continued.
Vips also commented on the incident Tuesday, taking to his personal Instagram to apologize for his actions in the livestream. He wrote in a post, "I wish to unreservedly apologize for the offensive language used during a live gaming stream earlier today. This language is entirely unacceptable and does not portray the values and principles that I hold. I deeply regret my actions and this is not the example I wish to set. I will cooperate with the investigation fully."
Vips has been a member of the Red Bull Junior Team since 2018, and he finished fourth in the 2020 FIA F3 championship. Most recently, he drove for the F1 Team last month during FP1 at the Spanish Grand Prix.
Vips was expected to race in the F2 round at Silverstone in the British Grand Prix on July 3, but it is unclear if the suspension will affect the race.
Fans on Twitter reacted to the incident, some saying his suspension was well-deserved. One user wrote, "the juri vips backlash is VERY WELL DESERVED for being both racist and homophobic. the fact he said those things so uninhibited on a live stream can only tell one thing: he's much worse irl."
In a separate video shared on Twitter by user @alice_nyoom, which has also gained notable reactions, Vips can also be heard saying that he can't wear a pink hat because the color was "gay."
"Just when you thought it couldn't get any worse here's Juri Vips, the same person who said the n-word in my previous qrt, saying he can't wear a pink hat because it's 'gay,'" wrote a Twitter user.
Newsweek reached out to Hitech Grand Prix for additional comment.