Racism in America is More Common With Donald Trump as President, Large Majority of Americans Say in New Poll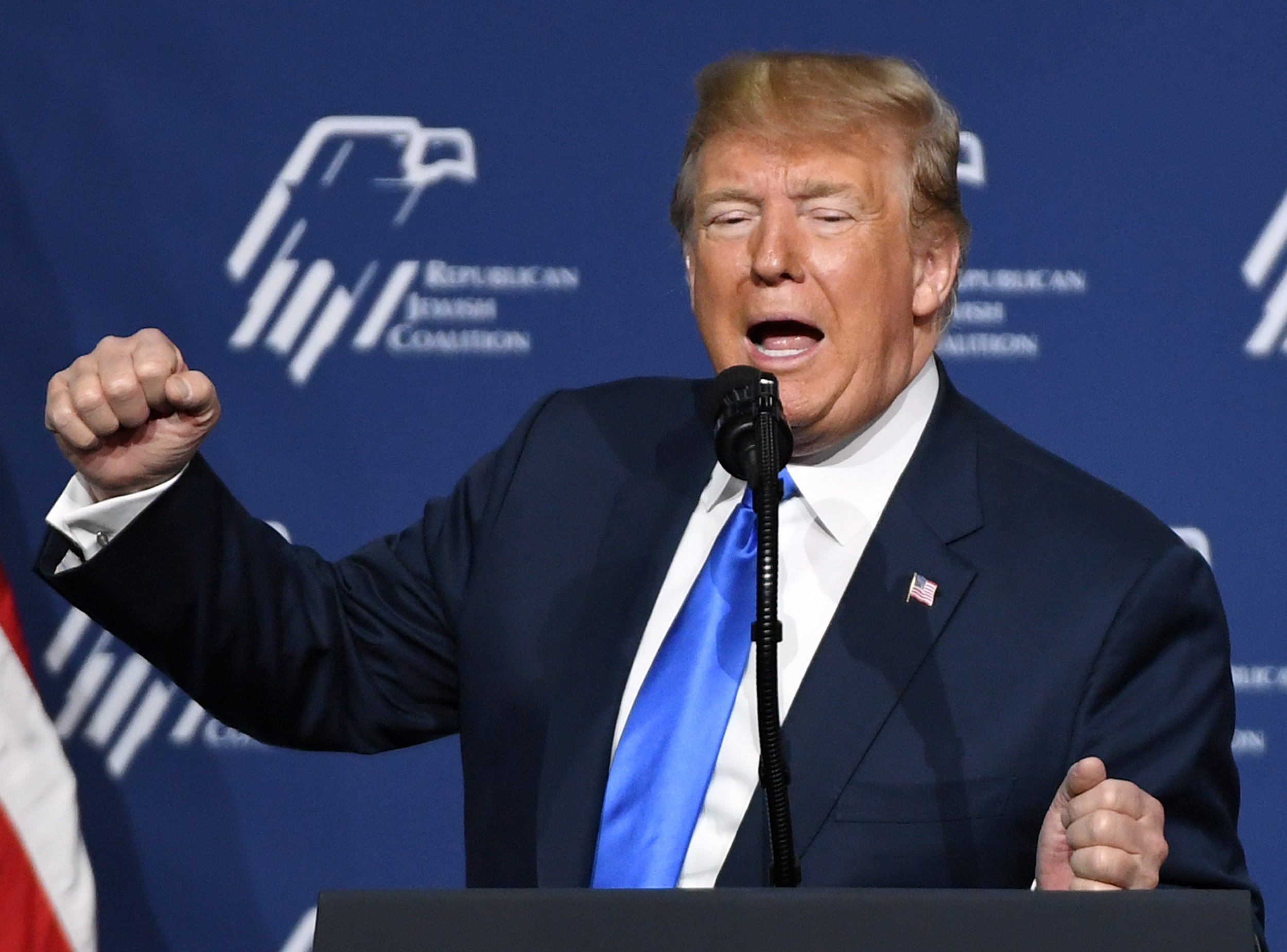 The majority of Americans, 56 percent, believe that President Donald Trump has made U.S. race relations worse, according to a new Pew Research Center survey released today.
About two-thirds of those surveyed also said it had become more common for people to express racist or racially insensitive views since Trump became president, and more than four in 10 respondents said it had become more acceptable to express such views.
Only 15 percent of Americans said the president had helped U.S. race relations in the, while about 37 percent said they believed that former President Barack Obama had improved them.
The survey's release came on the same day that the House Judiciary Committee held a hearing on "hate crimes, the impact white nationalist groups have on American communities and the spread of white identity ideology."
Judiciary Committee Chair Jerrold Nadler said during Tuesday morning's hearing that "the president's rhetoric fans the flames with language that, whether intentional or not, may motivate and embolden white supremacist movements." The GOP, said Nadler, also fans those flames. Republicans "did not even hold hearings after the Charlottesville Unite the Right rally or after the Tree of Life Synagogue shooting," he said.
The president, who has called Mexican immigrants "drug dealers, criminals and rapists," said there were good people "on both sides" of the violence that erupted at the white nationalist march in Charlottesville, Virginia, in August 2017, and last weekend, while addressing the Republican Jewish Coalition in Las Vegas, implied that U.S. Jews had dual loyalties when he called Israeli Prime Minister Benjamin Netanyahu "your prime minister," reported The Intercept.
When asked after last month's New Zealand mosque shooting if he believed "today that white nationalism is a rising threat around the world?" President Donald Trump responded, "I don't really." White nationalists, he said, are "a small group of people that have very, very serious problems, I guess."
But a recent Washington Post analysis found there was a 226 percent increase in reported hate crimes in counties that had hosted a 2016 campaign rally for the president over those that hadn't.
Data from the Anti-Defamation League showed that white supremacists' propaganda efforts had increased 182 percent in 2018 and that right-wing extremists had been linked to at least 50 killings in the United States last year, making them responsible for more deaths than in any year since 1995.
A study by the Southern Poverty Law Center found the number of hate groups in America rose to a record high of 1,020 in 2018. This was the fourth year in a row that hate crimes had increased following a three-year decline during the Obama presidency.
"The numbers tell a striking story—that this president is not simply a polarizing figure but a radicalizing one," said Heidi Beirich, director of the SPLC's Intelligence Project. "Rather than trying to tamp down hate, as presidents of both parties have done, President Trump elevates it—with both his rhetoric and his policies. In doing so, he's given people across America the go-ahead to act on their worst instincts."
The survey and today's hearing came just days after Trump ousted former Department of Homeland Security Secretary Kristjen Nielsen reportedly for not being tough enough on border security.
It has been reported that the president wants to reinstate his policy of separating migrant children from their families, although he denied he had any such plans during a meeting with reporters in the Oval Office on Tuesday. Trump senior adviser Stephen Miller was reportedly behind the change in policy and reorganization of the Department of Homeland Security.
"Stephen Miller is a white nationalist," Representative Ilhan Omar tweeted yesterday. "The fact that he still has influence on policy and political appointments is an outrage."
Donald Trump Jr. responded to Omar suggesting that Miller could not be a white nationalist because he was Jewish.