What It Means to Be Black in America: 'Slavery Didn't End in 1865. It Evolved'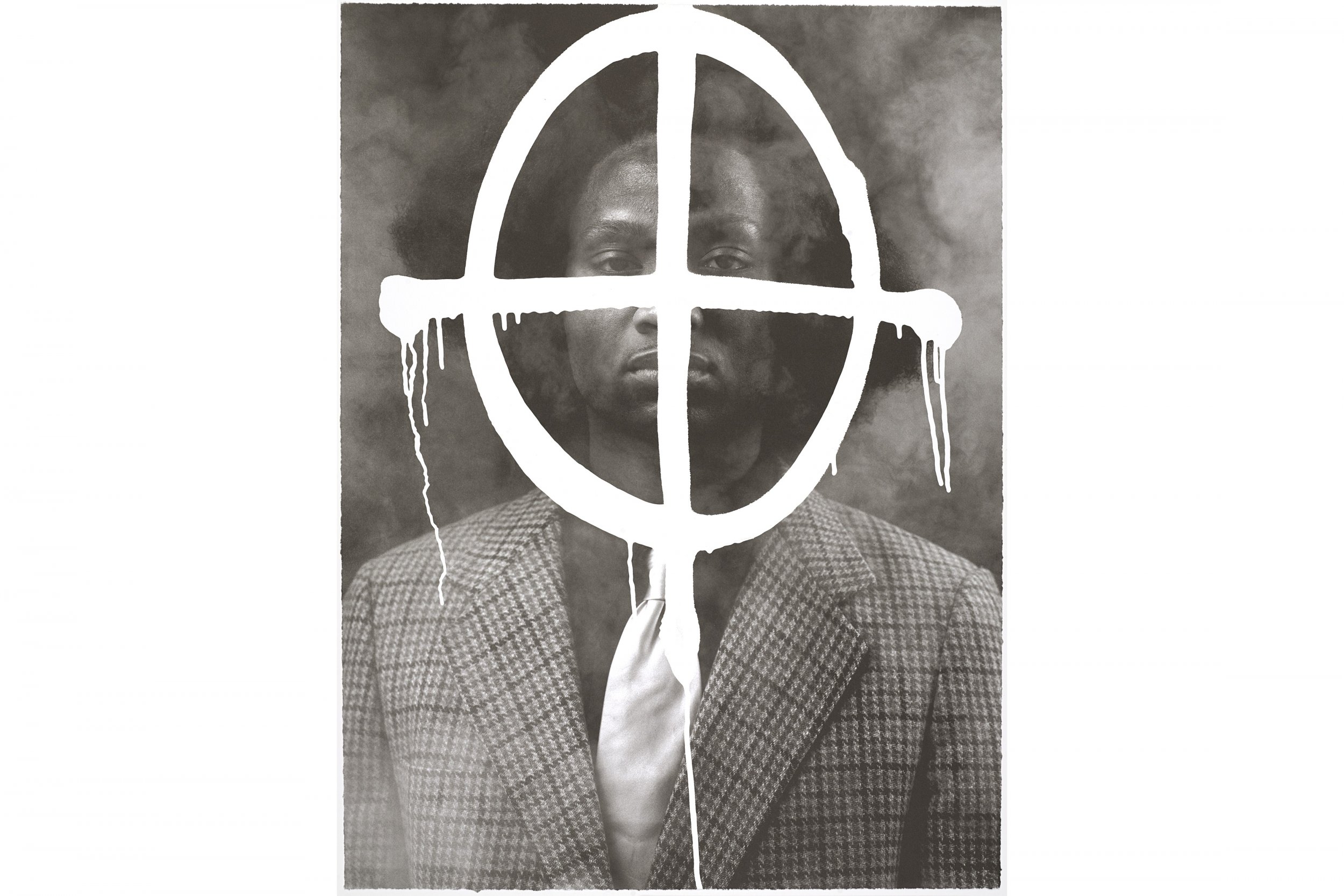 The exhibit is dark. It warns you it will be with its pitch-black prologue, a solid wall of night with just a few bright words inscribed upon it. On one side is the title: "The Legacy of Lynching: Confronting Racial Terror in America." On the wall opposite, there's a quote from James Baldwin. "Not everything that is faced can be changed," it says, "but nothing can be changed until it is faced."
The Brooklyn Museum partnered with the Equal Justice Initiative (EJI) to create an exhibition that urges visitors to confront painful, ugly chapters in American history and—less explicitly but just as powerfully—to face the racial injustice that continues to plague the country today. It's an uncomfortable experience, and that's part of the point.
"We tend to be very resistant to conversations about race in America. You start talking about race and people get very nervous. You start talking about racial justice and people look for exits. We've adopted a strategy of denial and avoidance," Bryan Stevenson, a public interest lawyer and the founder and executive director of EJI, tells Newsweek. "We all live in communities where the evidence of this history of exclusion and bigotry and discrimination can still be seen. And our silence about the evidence of that history is what allows it to continue."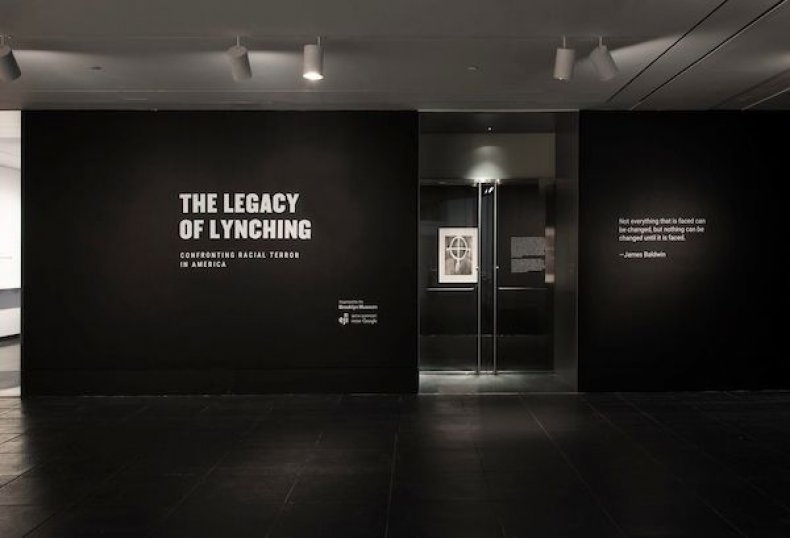 The Brooklyn Museum exhibit is part of a much larger body of work Stevenson and EJI are undertaking to tell the truth about racial injustice and violence in America. Like 13th, Ava DuVernay's recent documentary on Netflix, they see phenomena like slavery, convict leasing, lynchings, segregation, Jim Crow laws, the drug war, mass incarceration and police violence as chronological mutations of the same disease. That illness has not yet been cured. African-Americans are incarcerated in state prisons at more than five times the rate of white Americans and are about 2.5 times more likely to be shot and killed by police officers. Unarmed black Americans are five times more likely to be shot and killed by a police officer. As Stevenson says, and as is written on one wall inside the exhibit, "Slavery didn't end in 1865. It evolved."
Stevenson and his colleagues have spent six years investigating what they very specifically call "racial terror lynchings," a type of violence that led to dizzying demographic changes as African-Americans fled the South not as immigrants but as "refugees and exiles from terror." EJI identified 800 more lynching cases than had previously been known, and documented a total of more than 4,000 murders from 1877 to 1950. EJI released a report with its findings in 2015 and just last month launched a sleek online "experience" in partnership with Google.
Related: Group finds 4,000 lynchings in the South, more than previously known
The Brooklyn Museum exhibit brings some of the content from the website out into a physical and public space. There are introductory and explanatory videos from Stevenson and an interactive map on a giant screen that visitors can tap to learn about lynchings that took place in counties across 20 states in the South. Two dim viewing rooms play photo essays with audio testimony from family members of lynching victims, and a third plays a video about Anthony Ray Hinton, who spent 30 years on death row before being exonerated, with Stevenson's help, in 2015. "He himself bore witness to the legacy of lynching and speaks very powerfully about the direct connection or even replacement, if you will, [with] mass incarceration and the death penalty," says Sara Softness, one of the Brooklyn Museum curators who worked on the collaboration.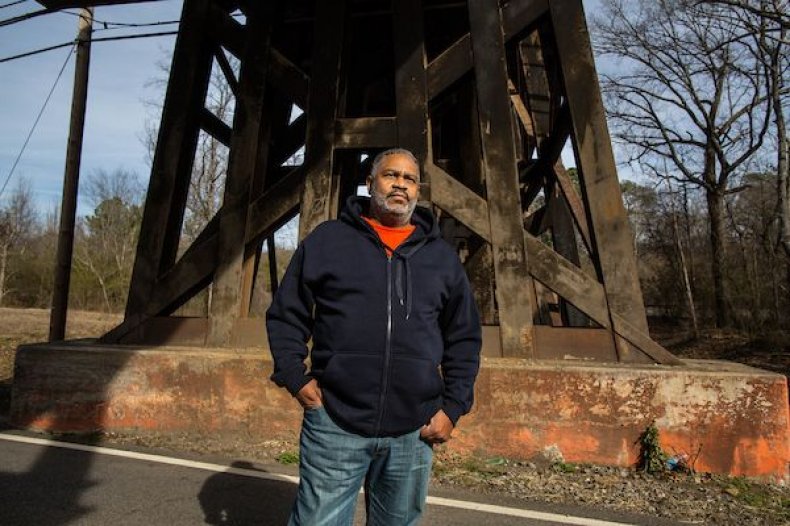 But the show is not just a three-dimensional version of the website. The video, audio and digital components are interspersed with artwork from the museum's collection, from "giants in contemporary art who address racism in the United States and complicate notions of progress and indicate that we have so much more work to do," Softness says. "It's baked into our mission statement—we believe that art can make change. Culture is a place to name and address and interrogate and complicate all kinds of issues."
The first thing visitors see when they enter the gallery is a 2009 work by Rashid Johnson. The artist has fashioned himself as former Supreme Court Justice Thurgood Marshall, seen through painted crosshairs, immediately alluding to gun violence, Softness says, and "reminding us that this is an ongoing battle." There are no photographs or illustrations of actual lynchings, a purposeful choice in favor of personal stories and artistic and literary reflections on the impact of such violence. Quotes from poets and writers are emblazoned in large black type on the white walls inside, reversing the color scheme of the prologue. "There is no greater agony than bearing an untold story inside you," Maya Angelou wrote. Langston Hughes wrote:
O, yes,
I say it plain,
America was never America to me,
And yet I swear this oath—
America will be!
Four paintings from Jacob Lawrence depict scenes of migration, while Kara Walker's Burning African Village Play Set With Big House and Lynching comprises silhouettes of laser-cut steel that lend ambiguity and serve as an "apt metaphor for stereotype," which is intrinsic to the ideology of white supremacy and black inferiority that has accompanied all iterations of racial oppression. Theaster Gates's 2011 work In Case of Race Riot II is a fire hose encased in glass, there waiting should it need to be used once again. Two giant photographs document a 2016 performance project by Dread Scott, in which the artist faces the spray of an industrial fire hose. In one, he makes a gesture that looks all too familiar: "Hands up, don't shoot."
EJI brackets the period of lynchings it studied between 1877 and 1950, but much of the artwork on display is more recent. There are some examples from the 1940s and 1970s, but the majority were made in the 1990s or later. They shout: This isn't over.
"I don't think we can understand the police violence we are seeing, I don't think we can understand the frustration about sustained racial inequality, without understanding the history," Stevenson says. "Even though we stopped public spectacle lynchings, we never held the people accountable for that violence. So there is this sense that you're never going to be held accountable for bigotry and discrimination, for racism and oppression."
The exhibit comes less than a year after the opening of the groundbreaking National Museum of African American History and Culture in Washington, D.C. In 2018, EJI plans to open The Memorial to Peace and Justice, a national memorial to lynching victims, and From Enslavement to Mass Incarceration, a museum that explores racial inequality, both historical and contemporary. Both will be in Montgomery, Alabama, with the museum sitting on the site of a former slave warehouse, about 150 yards from a former slave auction block.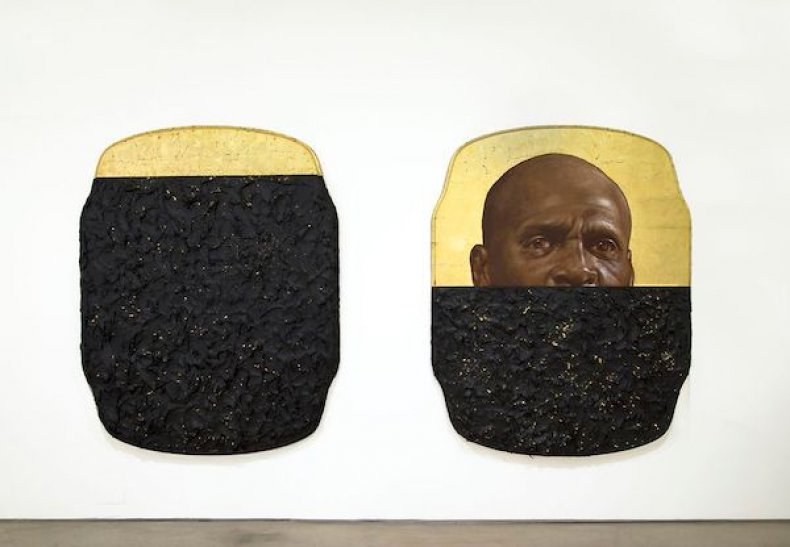 The Brooklyn Museum has a history of engaging in social and political issues and supporting civil rights. It features a pledge from its acting director in 1935 in support of an NAACP exhibit called "An Art Commentary on Lynching" as well as documents about an art festival and auction it held to benefit the NAACP's legal defense fund in 1963. "You can say an art museum is a temple that doesn't need to get involved, but this institution has never felt that way, and it's clear that other institutions are following suit and are being created and founded to do just that," Softness says. "It fills a silence that's been extremely loud."
"The Legacy of Lynching" is a small exhibit that came together in just three months, a sign of its urgency in a museum world that often plans for years. Despite its physical size, it's like a "punch to the gut," Softness says. She's right. The museum recognizes that reality with a room sandwiched between the exhibit and the exit that lets visitors decompress. There's a video about the plans for EJI's museum and memorial, iPads set up where people can join EJI's mailing list to learn more and get involved—one outlet to do something with the shame, anger and other feelings the exhibit might have stirred—and a wall where they can post their reflections. The day before the exhibit opened, three pieces of paper with notes written in pencil had already been added. One anonymous message read:
I think the first step is to start the conversation. This material is difficult—and scary. But once we shed light on it, I think only then can we truly begin to heal.
"It's not that we're wishing discomfort upon our viewers," says Softness, "but we would love for them to steep themselves in this history the same way that you go to Berlin and there's no way that you would leave there not knowing that the Holocaust took place and that Germany is dealing with that history."
Stevenson also draws comparisons between the reckoning the U.S. has yet to fully engage in and processes underway in Germany, after the Holocaust; South Africa, after apartheid; and Rwanda, after genocide. In those countries, he says, there's a visible display of the discomfort that comes with facing a history of oppression, abuse and violence, one that is an integral part of moving forward from that history and creating a new identity. The online and Brooklyn Museum exhibits are meant to be such visible displays, and so will the memorial and museum in Montgomery.
"Truth and reconciliation is not pretty. It's not easy, it's not fun, it's not comfortable. Because truth and reconciliation is sequential. You've got to tell the truth before you can get to reconciliation, and sometimes telling the truth is hard," Stevenson says. The exhibit is one step in the difficult process of telling the truth in public. Stevenson hopes it will start conversations, make visitors willing to be uncomfortable and spur all Americans to take on the hard work it required to repair the damage of this legacy. But he also wants them to be "hopeful that we have the power to create a different future than the past we have accepted."