BBC Reporter Uses N-word in Report on "Racially Motivated" Hit-and-Run On NHS Worker
A BBC reporter has been criticized for using an uncensored racist slur, during a broadcast.
BBC Social Affairs Correspondent Fiona Lamdin, who is white, was reporting on what police say was a racially motivated hit-and-run attack on an NHS worker in the city of Bristol.
Somerset Police are treating the incident, in which a dark blue Honda Accord was driven into an unnamed 21-year-old, as racially aggravated serious assault.
While reporting on the story, Lamdin said: "Just to warn you, you're about to hear highly offensive language, because as the men ran away they hurled racial abuse, calling him a n*****."
Newsweek subscription offers >
The BBC does not censor the word in its online articles, being used at least twice in recent stories.
The reporter was heavily criticized on social media with one user writing: "It doesn't take a genius to know that non-Black people cannot use the n-word under ANY circumstances, even when describing a racist incident. How can a BBC journalist not know that?"
The BBC has defended the comments:
"This was a story about a shocking unprovoked attack on a young black man," a spokesperson said in a statement.
Newsweek subscription offers >
"His family told the BBC about the racist language used by the attackers and wanted to see the full facts made public. A warning was given before this was reported. We are no longer running this version of the report but are continuing to pursue the story."
In the racially aggravated serious assault, officers say there is no wider risk to the public and that the victim was discharged from hospital but requires months of treatment.
In a statement, the injured man said: "I have six months of recovery ahead of me, minimum. I have a broken leg, nose and cheekbone, will need plastic surgery to my face and leg and am walking on crutches.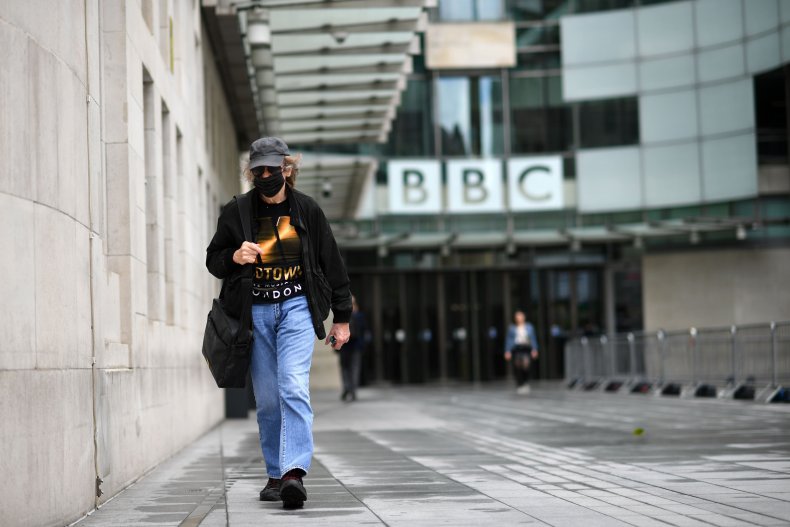 "I don't want this to happen to anyone else, I want people to be aware.
"This has affected me proper – mentally as well as physically. I don't feel safe to walk outside and I can't play football, record my music, go to the gym or even sleep – I have to try to sleep sitting up."
Police are continuing to investigate the incident.
Neighborhood Inspector Lorna Dallimore said: "This is a shocking incident in which a vehicle was deliberately driven at the victim and racist language used following the collision.
"I understand and share the concerns people have about this incident. We're talking with community leaders, the local authority and SARI (Stand Against Racism and Inequality charity) but we have no evidence to suggest there is a wider risk to the public. Incidents like this are thankfully very unusual and Horfield and Southmead are diverse and welcoming areas.
"We are very grateful to everyone who has been in touch with information so far. We're working hard and progressing some positive lines of inquiry as a matter of urgency."
BBC Reporter Uses N-word in Report on "Racially Motivated" Hit-and-Run On NHS Worker | World