Black Trainee Vicar Rejected from Job at 'White Church'
The Church of England has become embroiled in a racism row after a black trainee vicar was turned down for a role because it was deemed that he was not the right match for potential parishioners who were "monochrome white working class".
Augustine Tanner-Ihm told the BBC that he was left in "deep pain" after learning of the reason behind his rejection for the curacy role in the south of England.
He received an email rejection in response to his application, which told him that "despite some of his genuine gifts", they were not confident that there was a sufficient match" between him and the particular requirements of that post.
The email read: "Firstly, the demographic of the parish is monochrome white working class, where you might feel uncomfortable."
Mr Tanner-Ihm, 30, who is studying at Durham University, told the BBC: "As an African-American man from Chicago, with parents and grandparents who lived during the civil rights movement, I was under the understanding that my race has nothing to do with my ability to minister.
"I think the church has institutional issues with [racism]."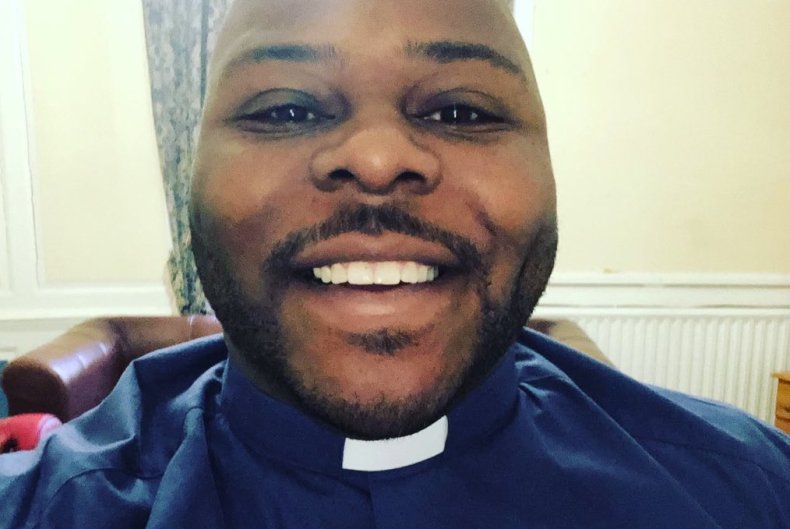 The Church of England has apologized over the incident.
Rt Revd Chris Goldsmith, the Church of England's Director of Ministry, said it took the allegations of discrimination on the basis of ethnic heritage very seriously.
He said: "We fully recognize that the Church of England has a lot more work to do to become a place where our leadership is representative of the rich heritages of all the people of England."
He said that the church had reached out to Mr Tanner-Ihm and that the diocese concerned had recognized its failures in the incident.
It comes as the prime minister announced a new commission to look at all aspects of racial inequalities in the U.K. in the wake of George Floyd's killing in the U.S. which led to widespread protests across the streets of Britain.
The Mayor of London Sadiq Khan also announced a review of statues in London, with a view to removing those linked to slavery.
Boris Johnson said he couldn't ignore the feelings of thousands of people who marched peacefully for Black Lives Matter.
Writing in the Telegraph he said: "There is much more that we need to do; and we will. It is time for a cross-governmental commission to look at all aspects of inequality - in employment, in health outcomes, in academic and all other walks of life."