Black Kansas Student Sues School District After Allegedly Being Told She Was 'Too Dark' to Perform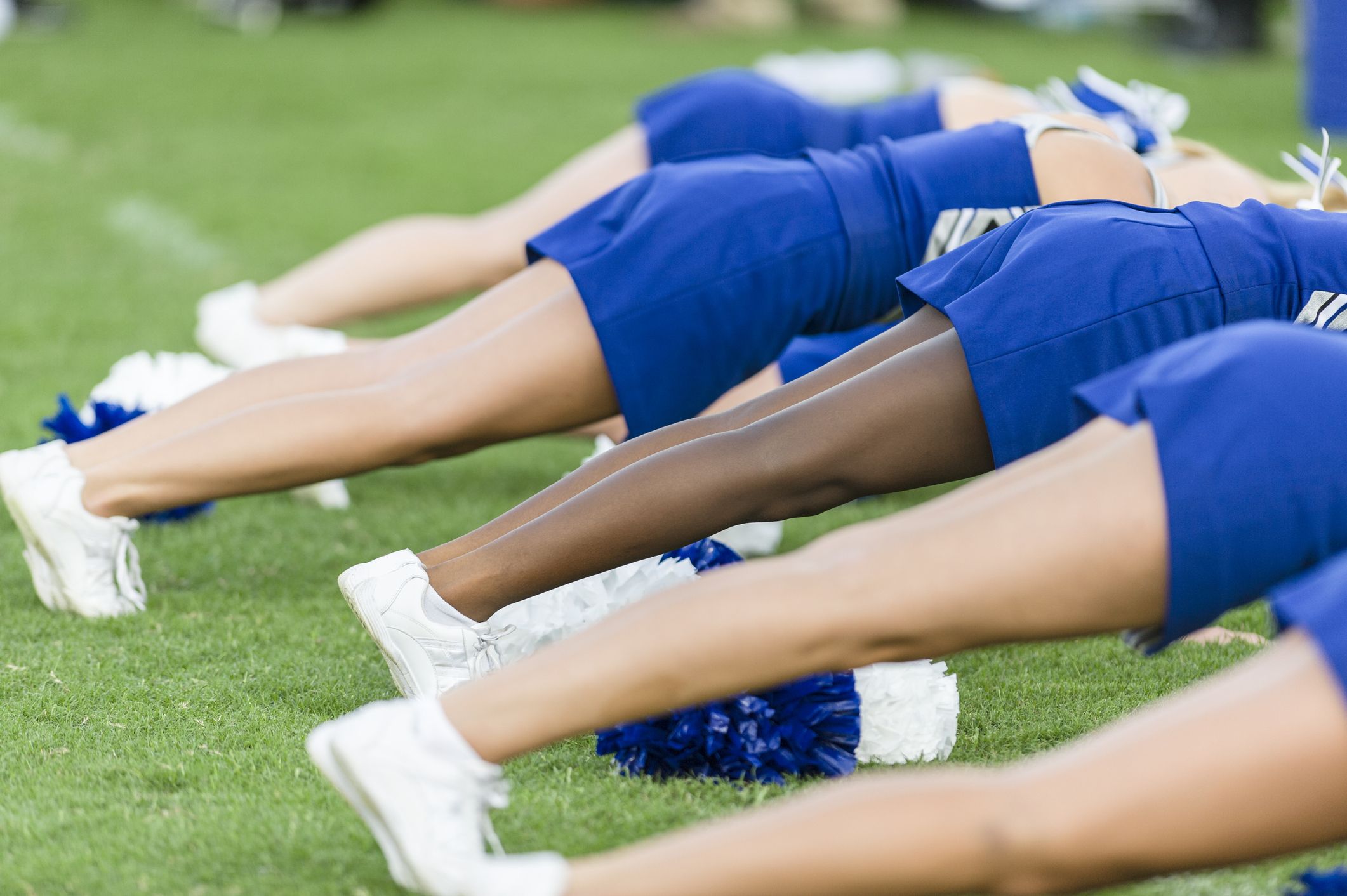 A former student is suing her Kansas school district after staff allegedly stopped her from appearing in a show because of her skin color.
Dance team choreographer Kevin Murakami said Camille Sturdivant couldn't perform because her skin was "too dark," a lawsuit claims. But he denied the allegations in a statement shared with Newsweek.
Sturdivant—one of two African-American team members of Blue Valley Northwest High School's dance troupe, the Dazzlers—was also excluded from team dinners attended by other dancers, coach Carley Fine and school district teacher Katie Porter, according to the filing.
Sturdivant said she was told she couldn't dance in a contemporary performance because of her skin color. Murakami allegedly said her "dark" skin clashed with the Dazzlers' costumes and would detract from the other dancers.
Murakami was also involved in a text exchange that saw him and Fine complain when Sturdivant was placed on the University of Missouri's Golden Girls dance team, the lawsuit states.
"THAT DOESN'T MAKE SENSE. I'm so mad," read a message from Murakami, according to the court document.
"It actually makes my stomach hurt," responded Fine, who is listed as Caucasian in the suit. "Bc she's fucking black. I hate that."
"Me too," added Murakami, the lawsuit claims.
But the choreographer asserted his innocence in a statement. He denied referencing the color of Sturdivant's skin and called the allegation he said she was "too dark" to dance "absolute nonsense."
Murakami, who is half-Japanese, said that his family had experienced racism. As a result he was "raised to be open and appreciate all races, genders, sexual orientations and cultures," he said, adding: "These accusations are untrue and are extremely damaging."
The Blue Valley Unified School District fired Fine on May 2 of last year after Sturdivant saw the texts during a dance session, the lawsuit states.
But Sturdivant and her family reported that they saw Fine at the high school several times after she was fired. She also allegedly attended Dazzlers dinners that excluded Sturdivant.
On May 3 of last year Fine and Porter—who taught at the district's Cottonwood Point Elementary School, and whose daughter was in the Dazzlers—attended a dinner at a dancer's house, the lawsuit states. Sturdivant was not invited to the meal.
On another occasion, the Overland Park school's principal, Amy Pressly, allegedly told Sturdivant's parents a May 8 team dinner had been canceled.
But photographs of Fine, Porter and all the other Dazzlers enjoying a meal that evening later emerged, the document states.
Pressly told the the family she couldn't do anything about the dinners because they were not official school events, the lawsuit claims.
Every Dazzlers dancer, apart from Sturdivant and the team's only other black performer, wore a ribbon emblazoned with Fine's initials during the troupe's final performance, the court document reports. Neither Sturdivant or her fellow African-American Dazzler were included in the team's photos taken on campus after the dance, it added.
Sturdivant, who graduated in May of last year, wants a jury trial to investigate her treatment by Fine, Porter and Pressly (named as "Murphy Pressly" in the suit), as well as the alleged failings of the school district. Sturdivant is suing on counts including discrimination and retaliation.
News of her December 5 filing emerged last week, when a copy of the lawsuit was published online by The Root.
The Blue Valley Unified School District sent the following statement to ABC News: "Respectful and meaningful relationships between staff and students are at the heart of Blue Valley's culture. Discrimination of any kind has no place here. The District expects staff to treat all students with respect at all times, and any report that this expectation has not been fulfilled is taken very seriously. As stated in the Complaint, on May 1, 2018, Mrs. Sturdivant showed Dr. Pressly the text message between Mr. Murakami and Ms. Fine. Ms. Fine's employment with the District was separated the following day on May 2, 2018."
The Blue Valley Unified School District (USD 229) did not immediately respond to Newsweek's request for comment.
This article has been updated with comment from Kevin Murakami.