NFL Star Michael Bennett Was Not Racially Profiled When Detained, Sheriff Says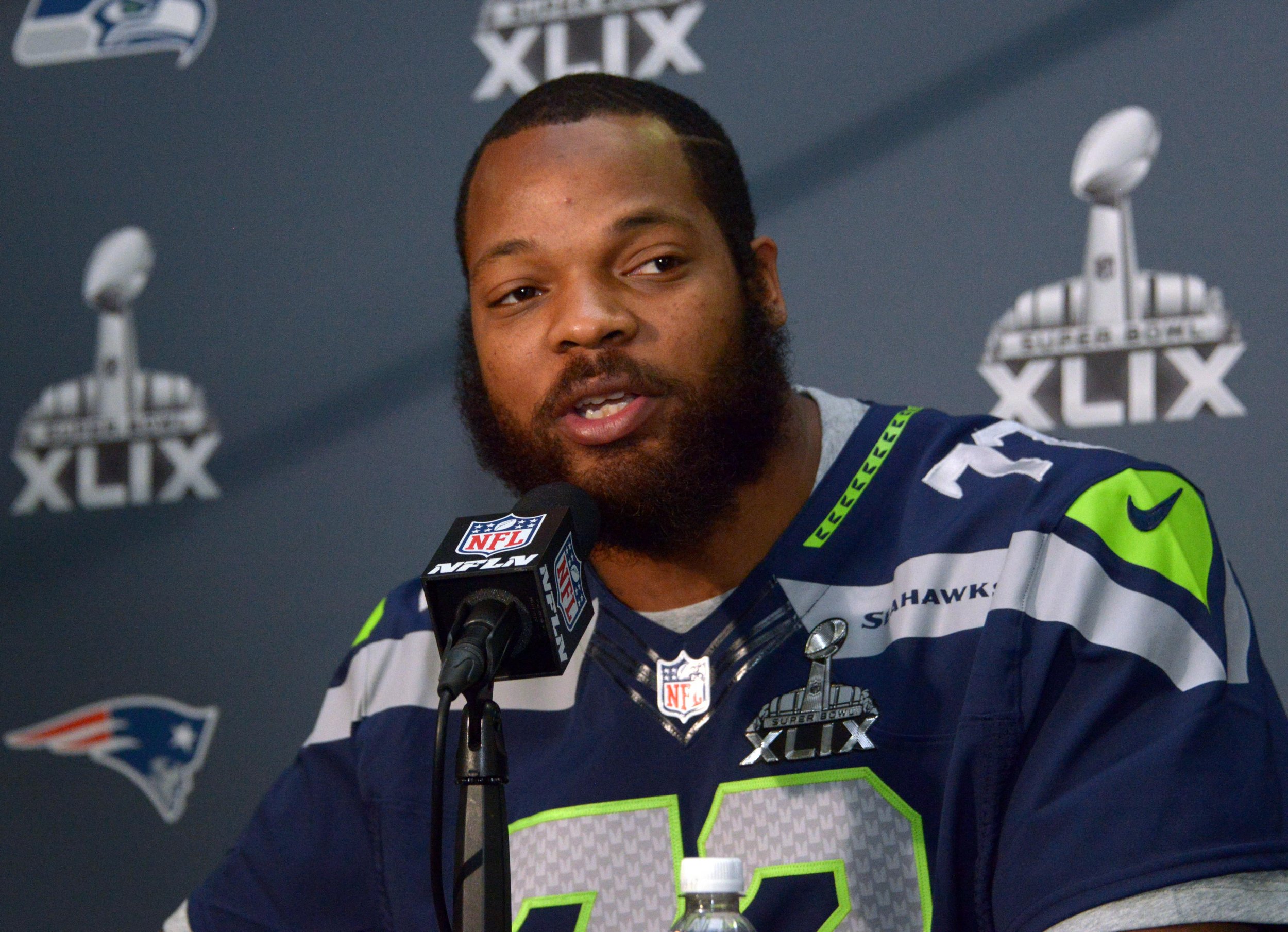 Police officers who detained the Seattle Seahawks defensive end Michael Bennett, a black man, as he ran from a reported active shooter at a Casino were not guilty of racially profiling the footballer, the Las Vegas police chief said Friday.
Bennett was detained at gunpoint, handcuffed and seated in a patrol car for 10 minutes early on August 27 while police searched the casino, where Floyd Mayweather Jr. and Conor McGregor had been fighting a boxing match, the Chicago Tribune reported. Police ultimately realized reports of shots were a false alarm.
The Seahawks star had tweeted that he was detained violently and feared it was because he is black, but a police review that looked at hundreds of videos, including from body cameras, has concluded that none of the three officers who had direct contact with Bennett profiled him by race or used more force than was acceptable, Clark County Sheriff Joe Lombardo said.
"Mr. Bennett has a valid perspective as a person who experienced a reasonable-suspicion stop for a felony crime," Lombardo told reporters. "Those who experience such a stop, especially when they have not committed a crime, are not likely to feel good about it."
Video from the incident shows an officer with his weapon drawn, handcuffing Bennett on the ground in the road on Las Vegas Boulevard, next to the Cromwell Casino.
Bennett alleged that an officer had placed a gun to his head and threatened to blow it off. But Lombardo said there was nothing to support this allegation. "From the evidence we have at this point, we don't know (the officer) said that," the sheriff said.
In a Twitter post more than a week after the incident, Bennett had said that "Las Vegas police officers singled me out and pointed their guns at me for doing nothing more than simply being a black man in the wrong place at the wrong time."
He said that he feared for his life "All I could think of was 'I'm going to die for no other reason than I am black and my skin color is somehow a threat.' My life flashed before my eyes as I thought of my girls. Would I ever play with them again? Or watch them have kids? Or be able to kiss my wife again and tell her I love her?"
Bennett's attorney, John Burris in Oakland, California told the Associated Press that he thinks the video evidence supports Bennett's account. ""He was not acting suspicious. He was not involved in any criminal activity. There's nothing to go on, no description, other than you see this big black man running," the attorney said. "He was running like everyone else, trying to get away."
Though some of the police involved were wearing body cameras, the officer that chased Bennett was not wearing his. The sheriff said the officer might face departmental discipline over it.