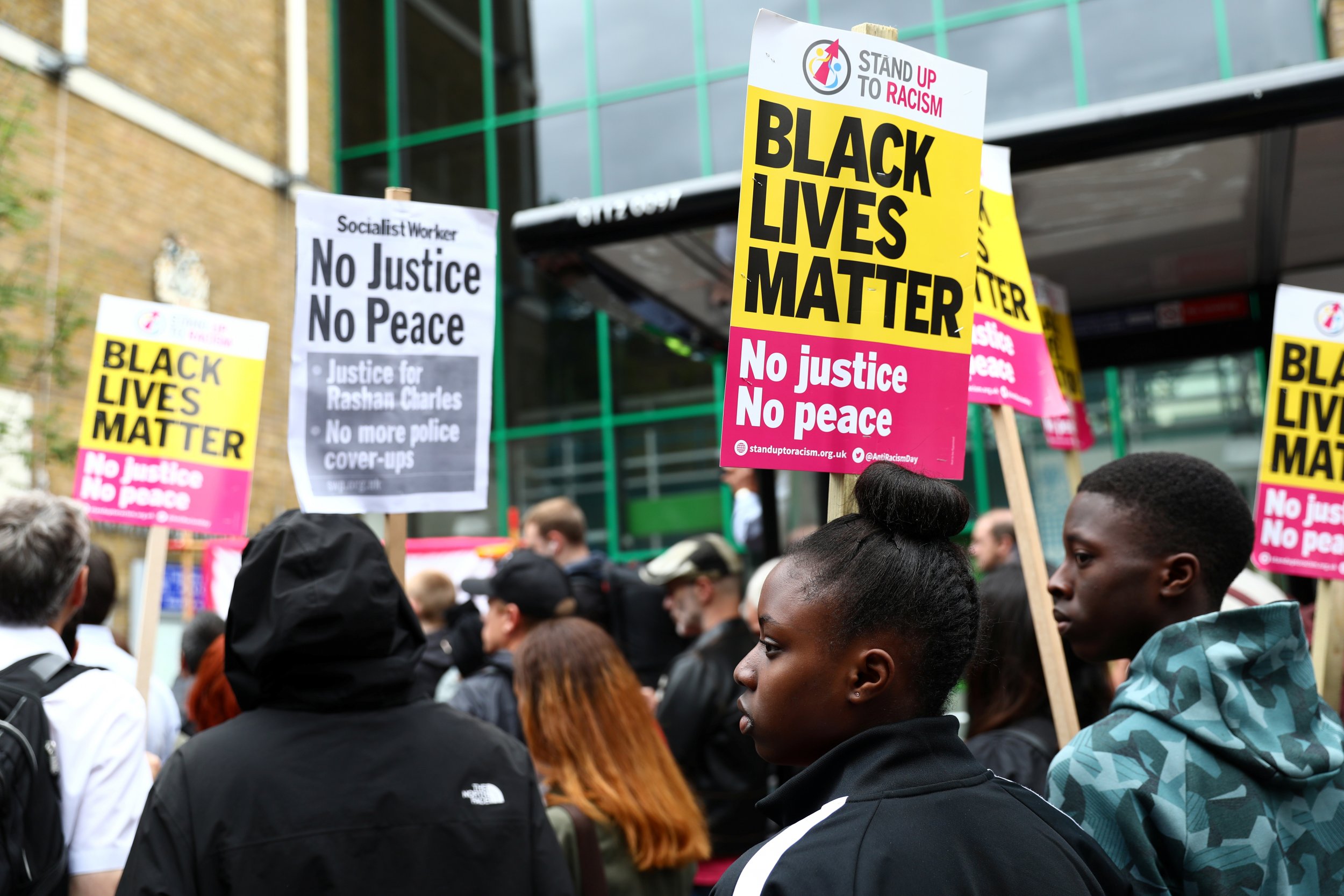 Britain's Cambridge University is investigating comments made by one of its students after he wrote on social media that "all white people are racist" in the wake of violent protests in London following the deaths of two black men apprehended by police.
Jason Osamede Okundaye, 20, who runs Cambridge students' Black and Minority Ethnic Campaign, posted comments on Twitter praising protests in rapidly gentrifying Dalston, East London, on Friday, The Times reported.
Riot police were called to the neighborhood on Friday as demonstrators took to the streets to protest the deaths of 20-year-old Rashan Charles, who died earlier this month after being tackled in a grocery shop by a white police officer, and Edson Da Costa, who died in June after he was detained in a traffic stop.
"Watching these middle-class white people despair over black people protesting in their colonized Dalston is absolutely delicious," one of Okundaye's tweets said.
"ALL white people are racist. White middle class, white working class, white men, white women, white gays, white children they can ALL geddit," another read.
Okundaye is reading Sociology and Politics at Pembroke College, one of 29 undergraduate colleges at the world-famous university.
A spokesman for the university said the institution "will respond appropriately" to the incident.
A Cambridgeshire police spokesperson told The Times they were looking into the posts. "We are aware of these matters and they are in hand. I can confirm that police are investigating the incident," the spokesperson said.
Okundaye has been active in anti-racist politics at the university. Last year he was involved in a successful campaign that saw a bronze cockerel, formerly used as the symbol of the university's Jesus College, taken down. Activists said it should be handed back to Nigeria, where it was seized by British imperial forces in 1897 along with other treasures.
The college is now working with Nigerian authorities to determine the best home for the artwork.