Black Students Feel Betrayed After Seeing White 'Friends' in Racist Alabama High School Video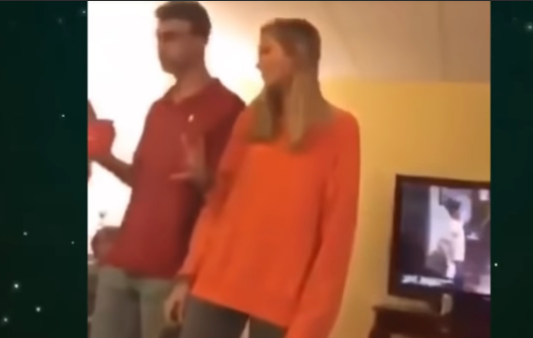 Black students at two Alabama high schools said they felt betrayed and saddened by a racist viral video that included several of their white peers, whom they'd considered friends.
Video surfaced last week showing several white students from Spain Park High School and Hoover High School screaming the n-word and other racial epithets against African-Americans and Jews. The racist viral video sparked protests and schoolwide counseling sessions this past week in the suburban school district near Birmingham. Some black students said they felt confused, angered and saddened by the bigoted comments made by their white classmates. Several black students at Spain Park and Hoover remarked that while they'd never experienced any "overtly racist" incidents in the past, it hurt on a personal level to witness such hatred from classmates who were friendly to their faces.
"It's just weird seeing that [video]," said Hoover High School senior Patrick Knight, who is black, in an interview with Al.com this week. "Because when you're cool with somebody and then you look at a video like that, now you wonder how they felt about you the whole time."
Knight told Al.com he was friendly with a few of the boys who appear in the video railing against their black peers and repeatedly using the n-word. Knight said one of the boys was the first white student he'd met after moving to the Hoover school district in fifth grade. "[He] was one of the first people I was cool with that wasn't black. Every time we saw each other, we spoke."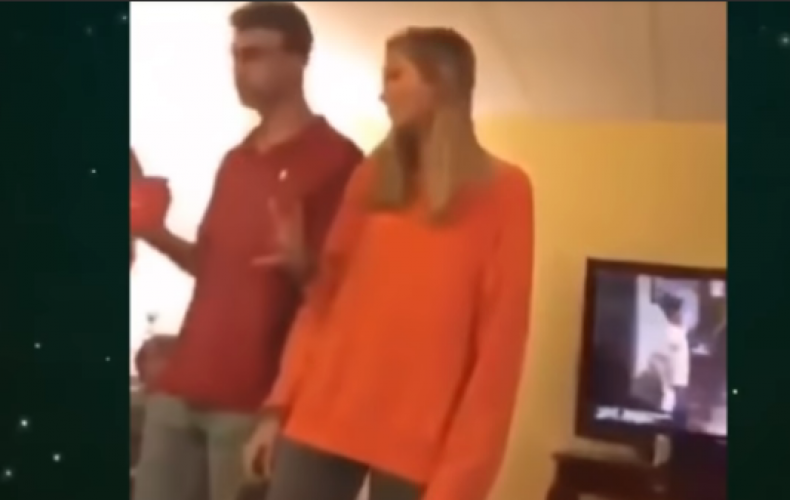 Spain Park High School senior Rachel Sampson told Al.com she was still baffled why a white girl she was friendly with was shown using the n-word and claiming black people only exist to entertain white people through rap music.
"I just don't understand why she felt this way," Sampson said last Monday. "We all know each other... This needs to stop."
The video from last week is only the latest racist recording to emerge from the same Alabama school district. Although administrators quickly condemned this video, a separate pair of September Snapchat clips showed another Spain Park student expressing her love for the n-word. "All you n*****s in that group chat that got butt hurt by that, go f*** yourself because it's the 21st century. You can sit there and call me cracker. Congratulations. I'm white. You're black. No one gives a freaking damn that you're black," the white Spain Park student said in the Snapchat clip.
Spain Park senior Unique Simpson and Birmingham activist T. Marie King said black students needed to receive more support from the school, particularly from district administrators who failed to respond appropriately to past racial incidents.
"Honestly, I am so sick and tired of going through this same routine at Spain Park High School," Simpson told Al.com. "I've been through so many personal experiences."
Superintendent Kathy Murphy issued a statement last week condemning the latest racist video. "We are exceptionally sad and disappointed that this would either be the attitude of some of our young people or whatever would prompt them to have such conversations."
Both Simpson and King said that while they had not personally been targeted by such overt racism, there were plenty of "little things" that occurred when they were at white friends' family homes.
"Multiple people tell me, 'Oh, you sound white,' 'Oh, you act white," Knight recalled. Simpson said white parents routinely made stereotypical remarks and assumptions based upon the color of her skin. "I just kept it to myself," she said.
Facebook pages for the high school, alumni and local Hoover community are littered with irate comments questioning if the school district teaches their students history. Dozens of posts on the official Hoover High School Facebook page have been hit with a barrage of comments that simply repost the racist videos. Many commenters urge black students to "withdraw" or "revolt" against the district administrators.
Statistics for Spain Park High School show 22 percent of its 1,600 students are African-American. And 28 percent of Hoover High School's 2,900 students are African-American. Both schools have seen large increases in minority students in the past 15 years.