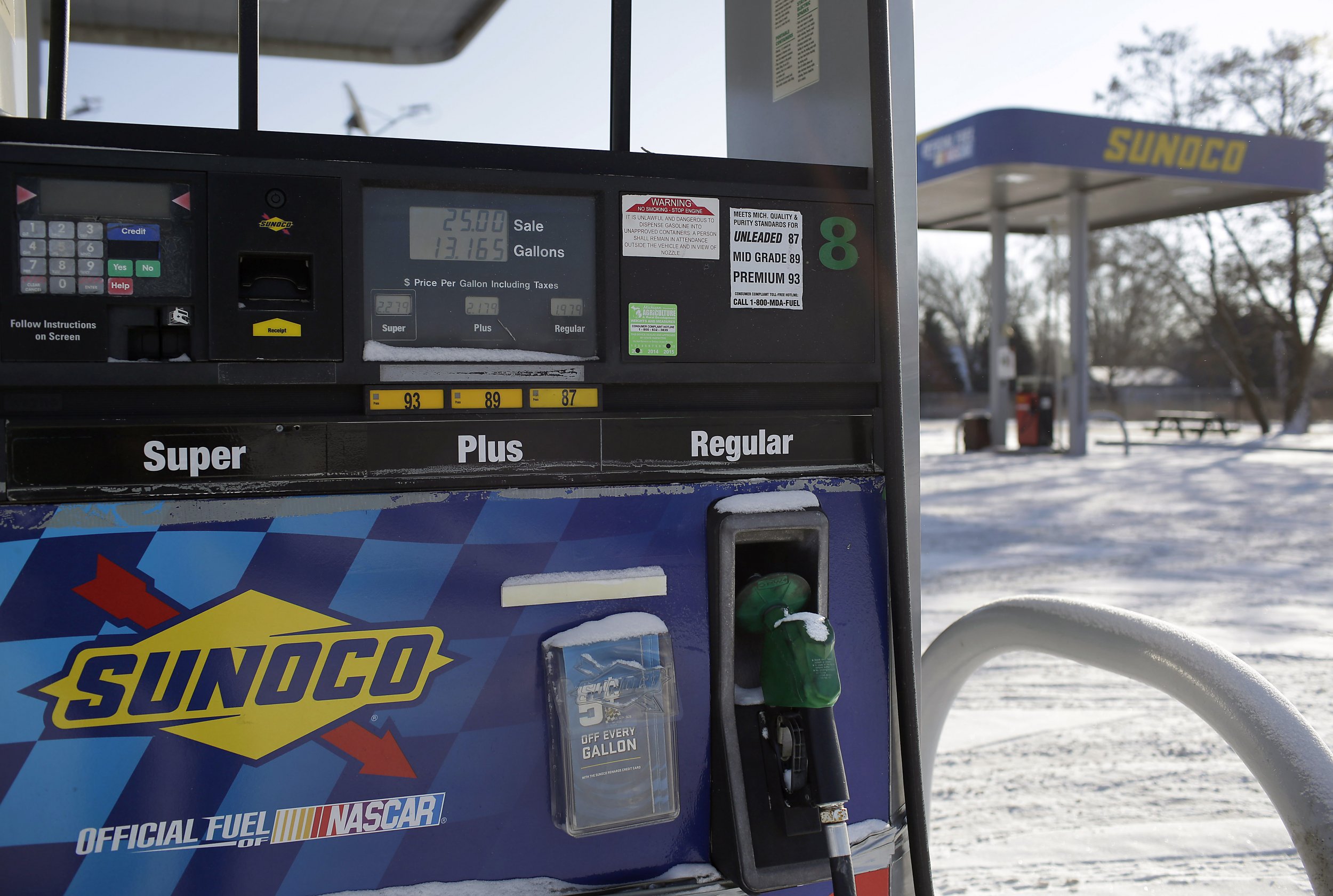 Sunoco cut ties with a Pennsylvania gas station after the owner's billboard messages crossed one too many lines with the company.
On Wednesday, the fuel conglomerate told the Tribune-Review that it would no longer supply fuel to a Worthington, Pennsylvania, station and that the company's signage would be taken down.
The station is independently owned and Sunoco said the site wasn't upholding the company's values when it put up several billboards that were deemed offensive. Newsweek reached out to Sunoco but did not receive a response in time for publication.
"At Sunoco, we believe racism and bias in any form are simply unacceptable … These offensive billboards are unacceptable and do not represent our values and beliefs in any way," Sunoco said.
Pennsylvania State Representative Jeff Pyle condemned the billboard, calling its messaging "distasteful and divisive." In a video that was posted on Facebook, Pyle said his office received more than 200 emails and 100 voicemails from people asking him to take action. He said those people are "preaching to the choir" because he also disapproves of the billboard. However, he said his office has not found a way to legally dim the billboard, yet.
"People in Worthington do not think like the messages on that billboard," Pyle said. "The people of Worthington are good folk. They'd give you the shirt off their backs and they wouldn't care what color or sex or age or race you were. That's why I live where I live."
The station, owned by John Placek, drew criticism from passersby over the weekend with a billboard that referenced the acquittal of police officer Michael Rosfeld in the shooting of Antwon Rose. The billboard's text, according to WTAE, said "Justice Served, Get over it," and was accompanied with two photos. Above the photo of Rosfeld was the word "Policeman" and above the photo of Rose was the word "Criminal."
Another message, as reported by the Philly Voice said, "Question: Why can Blacks say n****r but Whites can't?"
While the billboard's detractors claimed the message and imaging was racist, John's brother, Rich, told WTAE that his brother was trying to make the point that "we need to be equal."
"It's sad that Sunoco can't stand behind John," Rich told the Tribune-Review. "He's a good man. But he's a fighter. You can't keep him down; he'll do business with someone else."
This wasn't the first billboard that drew controversy, either. Earlier in March, John's digital billboard had two messages including, "Whites have rights, too," and "Jussie Smollett Hangs Himself! Sets 'Race' relations back 100 years," according to WPXI.
"Racism is misunderstood in America and I want to have the conversation," John told WPXI. "We need to get over: I'm black. You're white. You're Hispanic. Who cares? I don't care about that. I do care about how you act and how you stand for my flag, our flag."
He said the billboard's messaging was meant to start conversations, but Michael Allshouse, who saw the billboard when he was driving by, told WPXI that it wasn't thought-proving, it was agitating.