'Racist' Blackface Chinese New Year TV Sketch Sparks Worldwide Outrage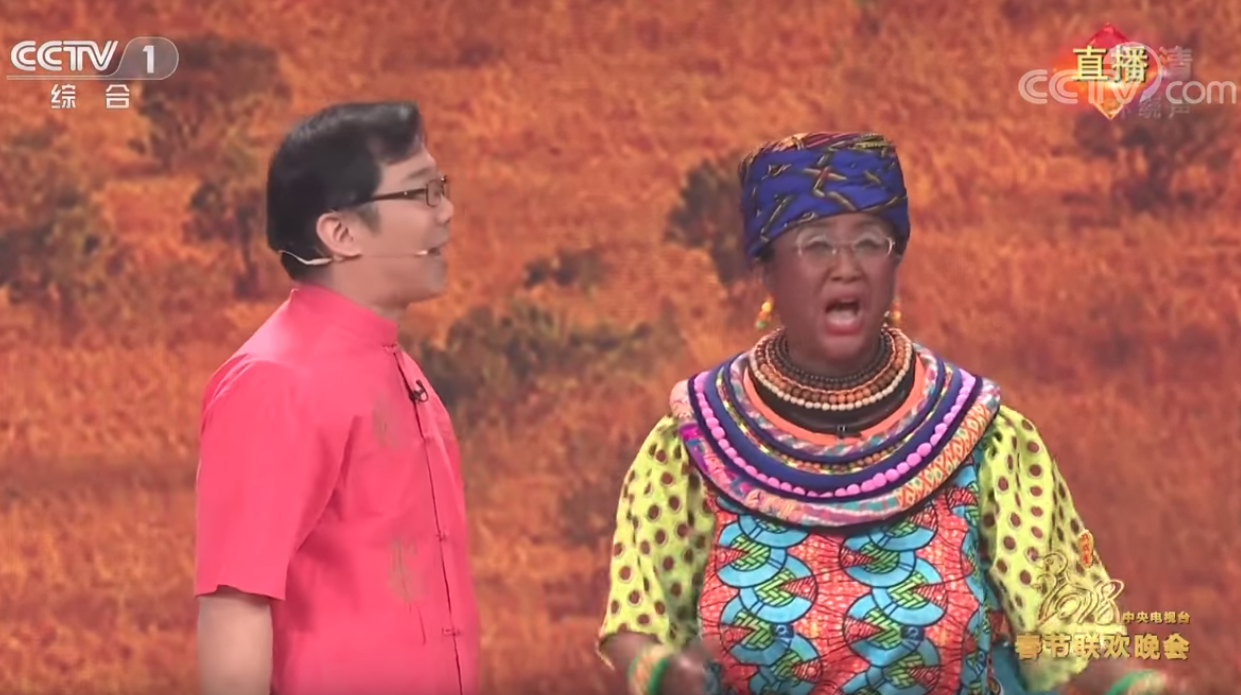 A 'racist' comedy sketch on China's most popular Lunar New Year TV show has sparked worldwide outrage for appropriating African culture and using blackface.
The skit was apparently intended to celebrate Chinese-African ties but it all went downhill after a black performer playing a monkey appeared onstage next to an Asian actress in blackface makeup and a giant fake bottom.
Social media users criticized the scene for being "disgusting" and "completely racist" on Twitter and Weibo, a popular Chinese social platform, after it played on Thursday.
"I have never seen more awkwardness and blatant discrimination than this," one user wrote on Weibo.
Another added: "This is plain racism, the foreign media are going to explode."
The show, titled CCTV New Year's Gala but is also known as Spring Festival Gala, is an annual broadcast show that has up to 800 million viewers each year.
The scene began with a musical dance by African performers in exaggerated traditional African wear, but it was the skit that followed that deeply offended viewers at home.
After the musical, the dancers exited the stage and a male host appeared. He then introduced a character played by Chinese actress Lou Naiming, who was wearing blackface, a basket of fruit on her head and huge fake buttocks. A monkey—played by a black actor—accompanied Lou onstage.
Articles critical of the skit began appearing on Chinese social media sites following the performance, but many have since been removed by censors, reported South China Morning Post.
Watch the sketch below: