Vandal Paints Swastika on Mosque—Then Muslims Pay Fine to Keep Him Out of Jail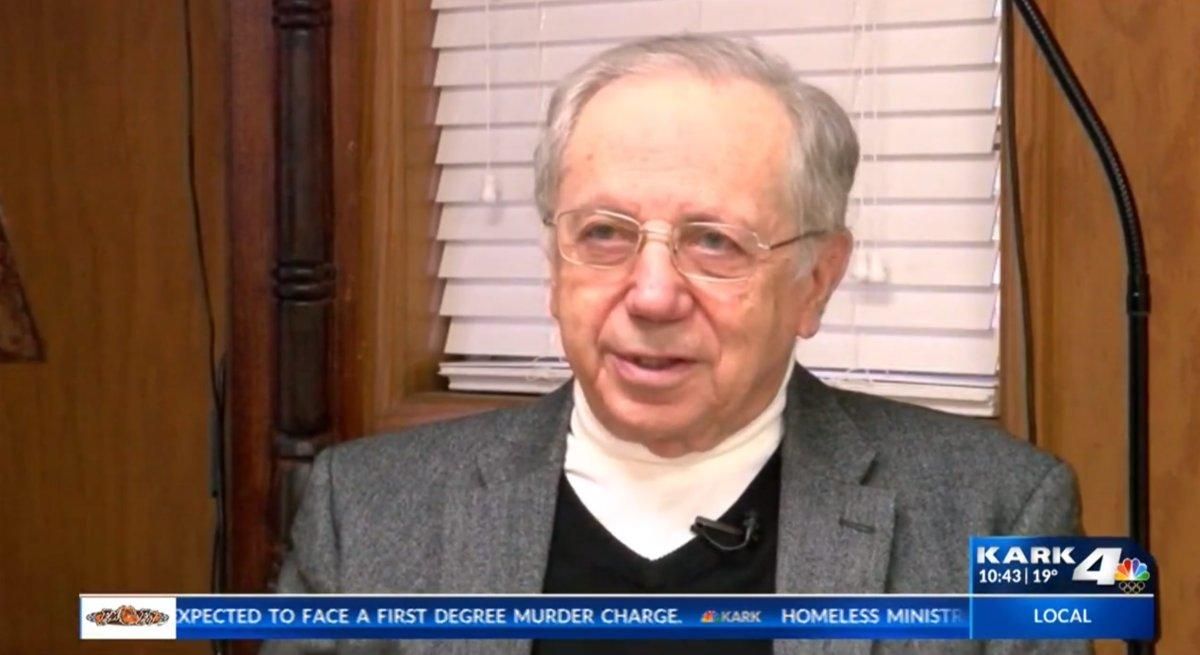 Muslims in Arkansas have paid a $1,700 fine to keep a vandal who defaced their mosque with a swastika out of jail.
Abraham Davis scrawled swastikas and spray-painted the words "go home" on the windows and doors of a mosque in Fort Smith, Arkansas, in 2016.
He was caught on a security camera and ordered by a judge to perform community service and pay a fine. But Davis couldn't find the money and faced a six-year jail term.
Now help and forgiveness has come from an unexpected source—with the mosque Davis vandalized stepping in to help keep him out of jail.
"It shouldn't be hanging over him for the rest of his life," president of the Fort Smith Al Salam mosque, Louay Nassri, told ArkansasMatters.com.
"We heard he was having financial problems," Nassri said. "Now if you don't pay your fine, that's an automatic six years in jail. Well, we didn't want him to go to jail for six years."
The money had originally been put aside for mosque renovations—but Nassri said that it was important that Davis didn't have the financial burden of the fine hanging over him.
"After all that he had been through, we didn't want him sitting on the severe financial stress," Nassri said. "And like I told him, we want him to have a much better future."
"We thought this was the right thing to do," Nassri continued. "We thought if someone does something bad and came and apologized, you just forgive them. That should be the natural thing."
He explained that the name of the mosque, Al Salam, means "peace" in Arabic.
"If he would've known who we are, he wouldn't of done this," Nassri said. "If we would've known his troubles with us, we would've tried to help him. Communication is extremely important. Education is extremely important."
As President Donald Trump rose to power on a wave of anti-Muslim rhetoric, a sharp increase in Islamophobic hate crimes has been recorded in the U.S.
Between January and September 2017, the Council on American-Islamic Relations recorded 1,656 so-called "bias incidents" and 195 hate crimes. That represented a 9 percent increase in bias incidents and a 20 percent rise in hate crimes compared to 2016.