Racist Housing Covenant Decision Appealed by Homeowner Who Wants Discriminatory Language off House Deed
A homeowner in Spokane, Washington has appealed a court ruling that refused the removal of a racist housing covenant from public records.
Alex May launched a legal appeal earlier in the year in an attempt to remove a covenant intended to discriminate against people of color from the deed of his house. His home is one of 474 in the Spokane area said to retain racist language in housing covenants.
The racist restrictions are illegal and unenforceable, but remain on the official paperwork of some older homes. In May, a court ruled that the covenant could not be removed, but the man launched an appeal to the ruling on Friday.
Although racist housing covenants are no longer legally valid anywhere in the United States, the issue of their removal from legal documents appears to be unclear. May argues that state law allows the covenant to be struck from the record, but the local county auditor believes the law does not allow for the historical public record to be removed or altered. The judge in the initial ruling agreed with the auditor, but May intends to fight that decision.
Local activist and NAACP Spokane chapter president Kurtis Robinson appears to agree that the record should not be altered, and argues that doing so would obscure a racist history that should be remembered.
"We have to embrace that uncomfortable, ugly and yet, at the same time, liberating truth," Robinson told The Spokesman-Review. "Instead of covering it up, when we take ownership of what we've done and where we've been, it gives us a platform to own where we've been."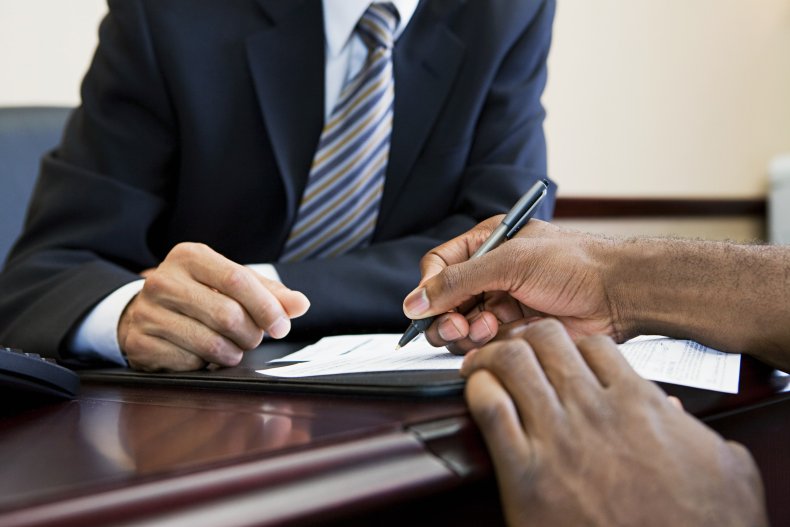 The language of the 1953 covenant clearly intends to ban people of color as well as foreigners from occupying property in the area. It also includes an exception allowing white residents to employ live-in domestic servants of color, stating that "no race or nationality other than the white race shall use or occupy any building on any lot, except that this covenant shall not prevent occupancy by domestic servants of a different race or nationality employed by an owner or tenant."
Covenants written to prevent anyone who was not white from buying or renting a home were widespread in many areas of the U.S. before The Fair Housing Act was passed by Congress in 1968, banning housing discrimination based on race, religion and national origin.
The Supreme Court had already ruled in 1948 that racist housing covenants could not be enforced, but they were still commonly inserted into home deeds after that point. Racist house builders knew that the rules were not enforceable, but still intended to build "whites only" communities, as well as appease prospective racist homeowners. Although many decades have passed since they were written, it is not rare to find the documents still attached to older home deeds.
A Monday report by WTVD uncovered the continued existence of the illegal covenants in North Carolina. Documents there claimed that "no person of any race other than the Caucasian race shall use or occupy any building or any lot," while also including an exception for domestic servants.
"I wouldn't call it meaningless, because it sends a message that we don't want sent in society, but it's unenforceable," property law expert and college professor Jim McLaughlin told the outlet. "You can't prevent anyone from another race from coming into your neighborhood. We don't prevent that. That's a big no-no."
Despite already being federally prohibited, Washington state officially banned racist housing covenants on the state level in 1969.