Video: Trump Supporter Racially Abuses Woman who is on her way to Vote in Houston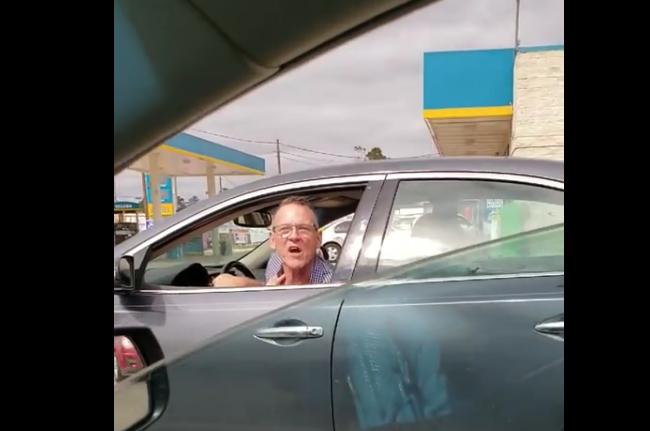 A Houston mother's drive to vote at the polls Thursday was interrupted by a man's racist road rage rant about President Donald Trump deporting her "illegal cousins."
Janet Sabriu recorded video showing the enraged stranger's bigoted remarks directed at her while her 2-year-old daughter watched from the backseat. Sabriu, who has been a U.S. citizen and Houston resident for nine years, was on her way to early voting Thursday afternoon along Wirt Road when she crossed paths with the man identified on social media as Charles Geier. The man's rant repeatedly refers to Sabriu as a "b***h" as he demands that she leave "his country."
"You're driving in two lanes, you stupid b***h." Geier can be heard screaming out of his driver's side window. "That's not how we drive in America. Trump's deporting your illegal cousins today. B***h."
The man can be heard repeatedly calling the woman a "b***h" as she pans back to show her young daughter witnessing the verbal attack against her mother.
"Did you go to vote?" Sabriu, who goes by "Janet Espejel" on Facebook, can be heard asking Geier. "Learn English, b***h. It's my country, b***h," he responds. "Get out."
The man continues to curse at her before realizing his racist rant is being recorded. He then begins to criticize her physical appearance while driving alongside her vehicle. "Take all the pictures you like b***h. You're ugly. You need a gay friend to help you with makeup and clothes."
Sabriu told KHOU-TV she filed a police report and requested an apology from the man as well as demanding he never speak to another person in that manner in the future.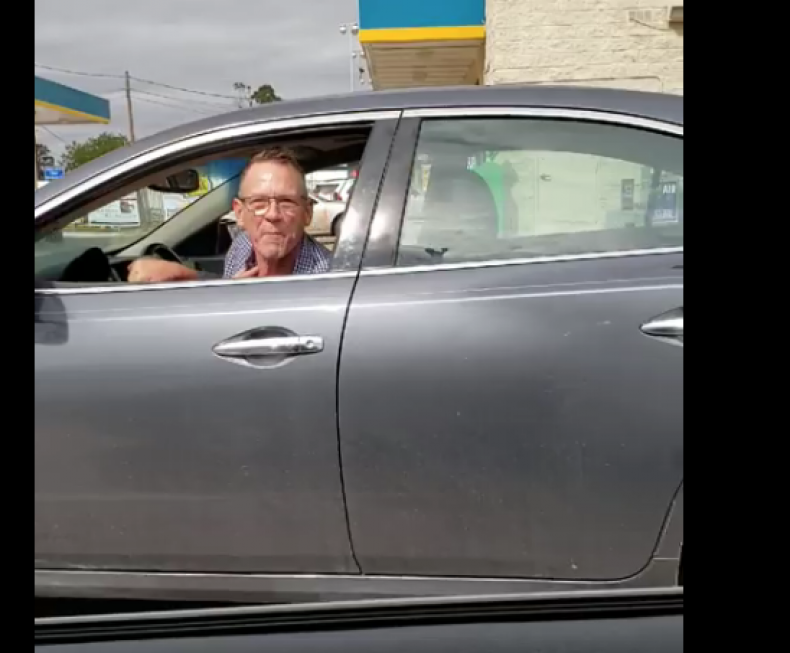 "It's not OK racists," Sabriu told the Houston television station. "It's not OK [to allow] bullying. We have to stop all of this hate and the only way is respecting everybody, every human being. That's the best lesson you can show somebody. Speak up. Don't be afraid. That's the only way that we can stop all this hate is just showing and exposing the people because I think the majority [are] good people that don't want this to continue."
The video recorded by Sabriu concludes as the man cackles and pulls off into a gas station lot.