J.K. Rowling Slams 'Racist' Serena Williams Cartoon
Harry Potter author J.K. Rowling slammed a "racist" cartoon about Serena Williams after she lost the U.S. Open finals to Naomi Osaka Saturday. The Australian newspaper caught criticism for the cartoon by Mark Knight at the Herald Sun newspaper, which showed Williams stomping on her tennis racket. The figure in the cartoon, however, looked nothing like Williams and something more like a Jim Crow-era distortion of a black person.
Rowling took to Twitter on Monday to slam the drawing. "Well done on reducing one of the greatest sportswomen alive to racist and sexist tropes and turning a second great sportswoman into a faceless prop," she tweeted to her 14.4 million followers. Within minutes, the post was liked more than 15,000 times and garnered more than 3,000 shares.
Rowling wasn't the only person to slam the cartoon. The "racism" in the drawing was as "bout as subtle as Fran Drescher's voice," ESPN's Jemele Hill said.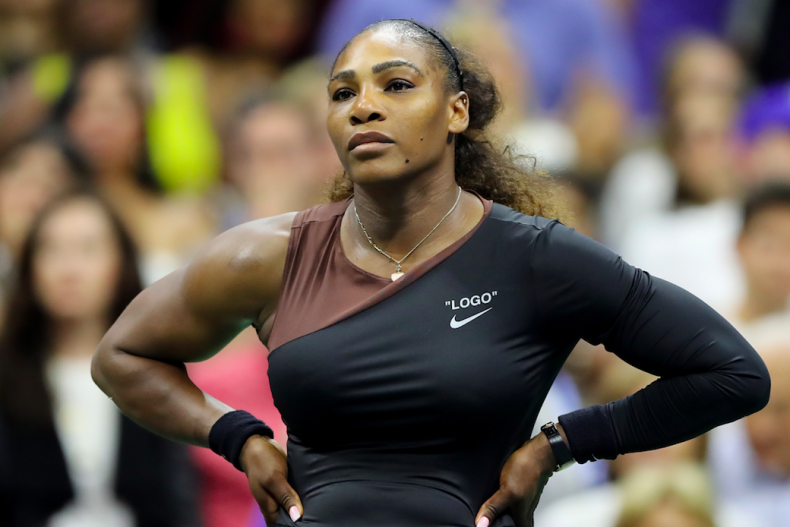 The Herald Sun has not pulled the image.
Williams, 36, was fined $17,000 after she called the chair umpire Carlos Ramos a "liar" and a "thief." She alleged she was treated differently than male tennis players. On Saturday, Williams was issued a warning for a coaching violation. She vehemently denied the insinuation that she cheated. "I don't cheat to win. I'd rather lose," she told the ump.
Williams then smashed her tennis racket, which led Ramos to deduct a point from her. After they got into a heated argument, Ramos took away a game during the second set.
Williams was baffled. "I'm here fighting for women's rights and for women's equality and for all kinds of stuff and for me to say thief and for him to take a game, it made me feel like it was a sexist remark," she said after the final. "He's never took a game from a man 'cause they said thief, for me it blows my mind!"
The tennis star received support from her fans, including tennis great Billie Jean King. "When a woman is emotional, she's 'hysterical' and she's penalized for it. When a man does the same, he's 'outspoken' and there are no repercussions," King, who won 12 Grand Slam titles, wrote on social media.