Race in America: 'White Genocide' Warning Signs Posted at NAACP Building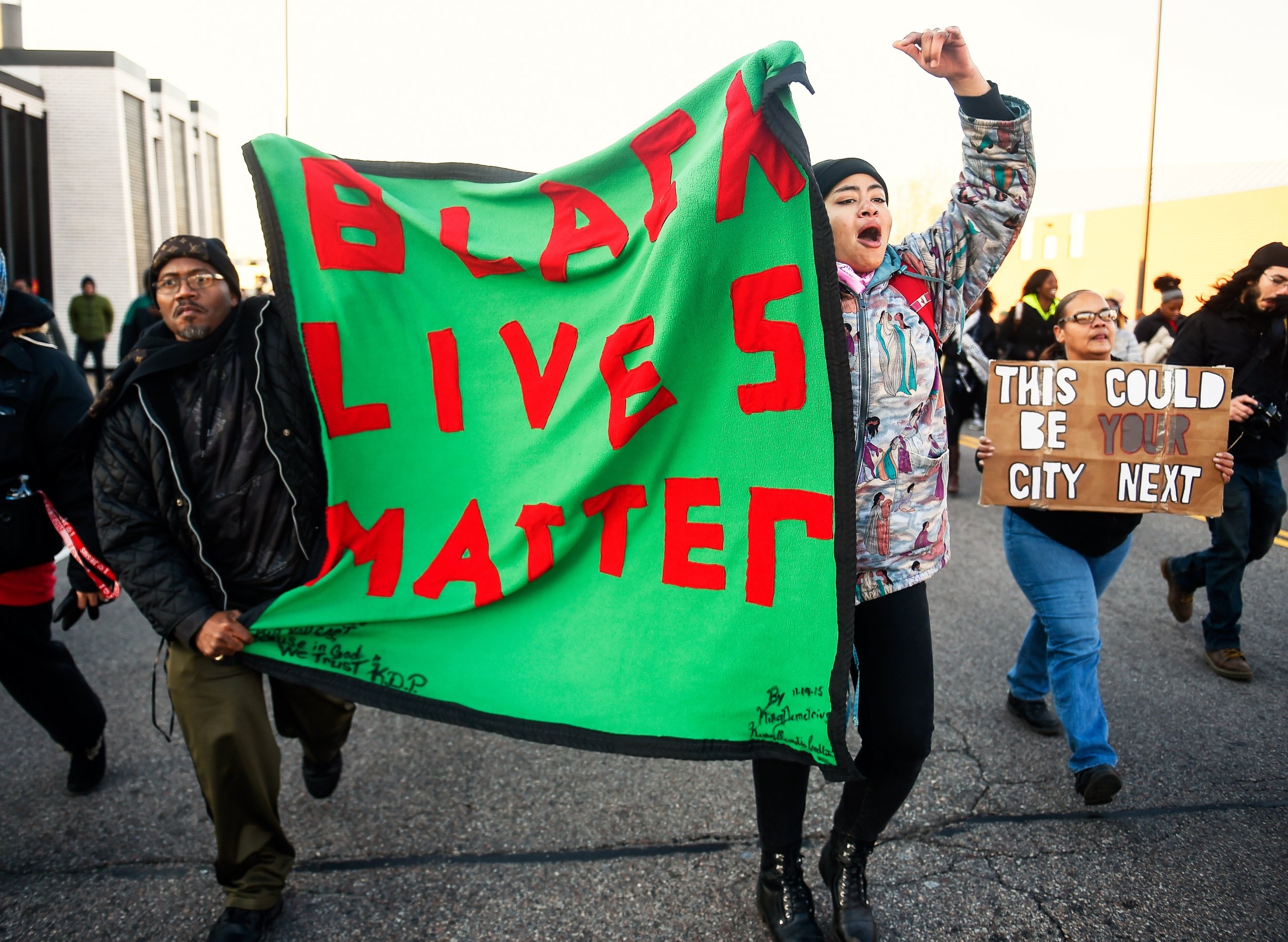 The posting of several racist and anti-Semitic signs at a community building in Spokane, Washington, where the NAACP and other civil rights groups held meetings, was an act of "domestic terrorism," the NAACP Spokane president said Thursday.
The signs included messages like "diversity is a code-word for anti-white," "refugees not welcome" and one warning of "white genocide." Another depicts President Donald Trump with the caption "new brooms sweep clean."
There has been no confirmation about the source of the signs, although they included the web address of the Daily Stormer, a neo-Nazi website. They also feature an invitation to join the alt-right, an umbrella term encompassing the far right and white nationalism, via The Right Stuff website.
"This is a direct affront to the very work these organizations do," NAACP Spokane President Phillip Tyler said Thursday, according to CBS-affiliate KREM2. "This is meant to instill fear...this is domestic terrorism."
Tyler, who succeeded the controversial Rachel Dolezal as president in 2015, was scheduled to host a press conference to discuss the signs at 1 p.m. local time Thursday.
As well as the NAACP, the community building was used to host meetings of the Center for Justice, which assists with civil legal services, and the Peace and Justice Action League of Spokane, which says its mission is to "build a just and nonviolent world."
The incident comes just days after the local NAACP chapter hosted an event with community leaders and politicians titled "Recreation against Racism." The event followed a wave of racist incidents in the city in recent months.
Shortly after the presidential election last November, a racial slur was spray-painted on the side of Spokane's Martin Luther King Jr. Family Outreach Center. Racist signs have also been left in parking lots and on people's lawns.
"We know there are some bad actors who seek to give Spokane a bad name with racially motivated acts of hate," Rep. Cathy McMorris Rodgers (R-Wash.) said in a prerecorded message that was played for the audience at the NAACP-hosted event. "We're not going to let them define us. That is not who we are."