Racist Woman Kicked Out of Starbucks for Telling Korean Students 'This Is America. Speak English Only'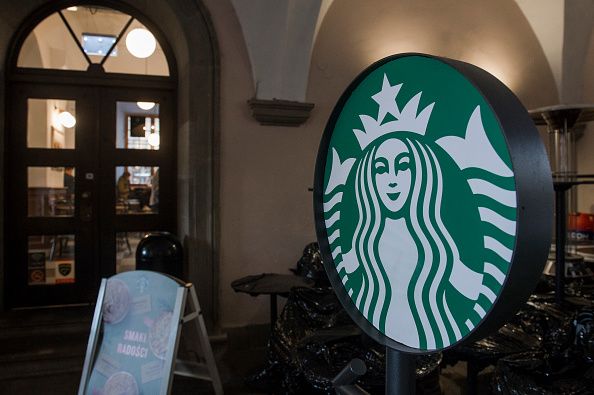 A woman was kicked out of a Starbucks in California for a racially insensitive remark to two college students speaking Korean.
South Korean international student Annie An was at a tutoring session with Sean Lee, a South Korean native and UC Berkeley student at a Starbucks in Walnut Creek, California when a patron approached them after hearing the two speak Korean.
"This is America. Use English only," said the unnamed woman, who was sitting nearby using a laptop, according to An.
An continued to film the woman as Starbucks employees were asking her to leave, KRON reported.
"I hate it," the woman says in the video. "If you can sit and be quiet, fine, but I don't want to hear your language."
Starbucks employees continue to ask the woman to leave. "They're welcome to be here, they're doing nothing wrong. You're the one that's causing an issue," an employee tells her.
"You're gonna be in trouble when I get this letter out," the woman responds. An employee points out that she's just tapping numbers on the keyboard.
Another employee tells her if she doesn't leave, they will call the police. Three officers later escorted the woman out of the coffee shop. The woman continued to complain about the students speaking Korean as she was forced to leave, according to An.
The video went viral and has been viewed by over a million viewers and has been shared over 5,000 times by Friday on Facebook. Many Facebook users were outraged by the woman's comments.
"People speaking other languages literally does not hurt anyone in ANY shape or form so why is it such a huge problem for people," commented Facebook user Jackie Winchester.
"I'm so sorry you and Annie experienced this. I hope you two know that this isn't the way the majority of Americans think," commented Brian Gardner.
Lee said he hopes the video will only spark a conversation about racism.
"In our day-to-day pursuits and responsibilities, it's all too easy to forget that racism and anti-immigrant sentiments are a real thing in this country, even in the Bay Area that so often touts 'diversity,' " Lee wrote in the Facebook post. "Hopefully, this leads to even more conversations and initiatives."