Radeon 6900 XT Release Time and Best Tips for Ordering One
AMD's Radeon RX 6900 XT is about to release, bringing one of the most powerful gaming GPUs to the mainstream market. For those willing to pay $999 for a card that's about 20 percent more powerful than the 6800 XT, the next rat race is about to begin. Below, we outline the card's expected release time and offer tips to ensure you have a solid shot at getting one on launch day.
What time does the RX 6900 XT release?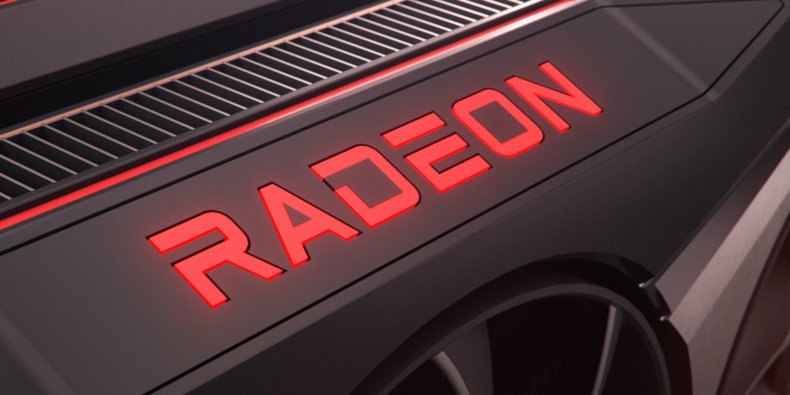 While AMD and retailers have yet to formally announce a precise release time for the 6900 XT at the time of writing, all indications are that the super-charged hardware will debut around 9 a.m. EST December 8. After all, the 6800 and 6800 XT went live at that time, as did every other GPU in NVIDIA's 30 series. With that in mind, we see little reason to think stores would diverge from that pattern.
The only possible exception to this rule is Best Buy, which has a history of waiting about 30 minutes after all other outlets have sold out of their stock. Once Best Buy starts selling cards, they typically flicker the purchase button on and off to slowly release the inventory.
Pre-order links
With this above-listed release time in mind, there are a few different stores gamers will be visiting to score an RX 6900 XT as soon as possible. These links may not put you in the exact right position to make a purchase instantly, but they're close enough to help get you started on your quest for GPU supremacy.
Note that B&H did not receive any launch day stock of the 6800s in November, so the same thing might happen with the 6900 XT as well. If you can, we'd probably focus on the other four stores first.
Best tips for ordering a Radeon RX 6900 XT
Now that you know where and when the RX 6900 XT will be sold, here are our best tips to help you secure a card on launch day. Anyone who's tried to pre-order hot tech items this fall knows how frustrating it's been, so we'd be hard pressed to say following these strategies is foolproof. Regardless, here are a few tactics you might want to consider to line yourself up for success.
Have logins and payment ready: Regardless of the store you choose to use, it helps to sign up for an account and log in to it before trying to pre-order a high-demand item. Even more important, though, is making sure your payment details are also entered in advance as well. If you're fortunate enough to get one of these into your cart, the store generally gives the prize to those who hand over their money the fastest. There are obviously risks associated with saving payment info, but you can always delete any saved cards once the purchase period ends.
Follow fast sources: As much as AMD and retailers might entice you to trust their email notification systems, those are wholly inadequate for the challenge you're about to face. Instead, you're probably slightly better off following faster sources on Twitter. We personally like using Wario64 and IGN Deals for tasks like this. They're not perfect, but they're probably better than relying on email.
Leverage the speed of apps: Also tied to speed, many consumers stand by the idea of using mobile apps for fast purchases over desktop websites. For a PC-centric audience, mobile apps might be getting slammed less when the release time comes, and some have even said that purchase options for GPUs have shown up on app homepages before displaying in searches. If you have a solid phone, it doesn't hurt to keep apps in mind.
Have some good hardware ready: If mobile apps aren't your thing, you should at least make sure you're running purchases through the most powerful device you own. Many of the shortcomings you'll likely face aren't necessarily your fault, but you should still mitigate that possibility by making your purchase on hardware capable of handling stress.
Sign up for the AMD newsletter: While we can't personally verify this, many folks on reddit claimed they were able to purchase a 6800 in November via links shared in AMD's email newsletter. These supposed emails arrived before the 9 a.m. release time, making them a more than viable option. To see if you have any luck, you can sign up for the newsletter here.
The AMD Radeon RX 6900 XT goes on sale December 8.
Do you think you'll be able to buy an RX 6900 XT on launch day? What tips do you have when it comes to securing a highly demanded GPU? Tell us in the comments section!