Radio Host Adam Carolla Says Only 'Old or Sick' Die of Coronavirus, Asks 'Who's Going to Get Played Next Time'
Radio host Adam Carolla was blasted on Twitter after falsely suggesting only the "old or sick" die from COVID-19, while insulting those who "got played" by believing medical experts.
"Turns out the people dying from covid are old or sick or both," Carolla tweeted early Monday morning. "How many of you pussy's got played ? [sic] and who's going to get played the next time."
Although the sick and elderly are more susceptible to serious complications or death due to COVID-19, they are far from the only groups that the virus kills. Data from the Centers for Disease Control and Prevention (CDC) indicates that over 35,000 out of more than 170,000 U.S. COVID-19 deaths were in those aged under 65. Younger people who contract the virus are also able to easily spread the infection to the elderly.
In addition, many of those who survive bouts with COVID-19 may suffer from potentially long-term damage caused by the virus, regardless of their age or previous medical history. Many who overcome the illness are left with damage to organs including the heart and lungs, along with other issues like persistent neurological symptoms.
Carolla, 56, may have been referring to apparently deliberate misinterpretations of the CDC data, which have been recently shared online by those seemingly seeking to minimize the serious health impacts of the pandemic.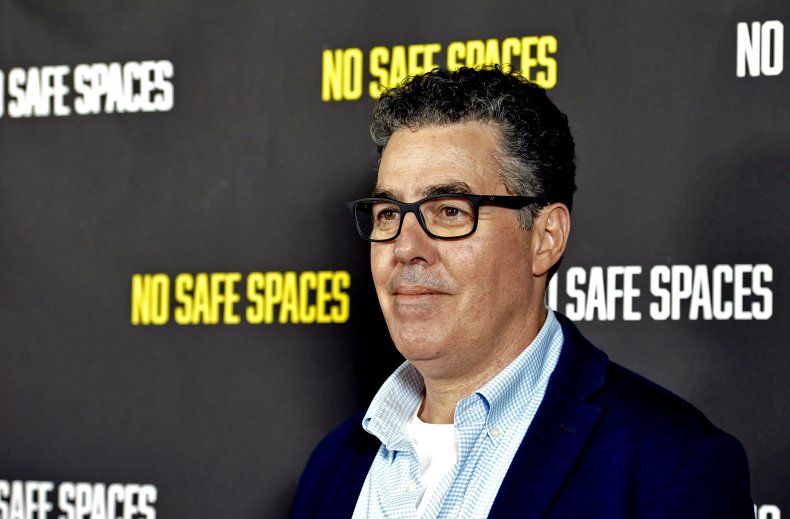 President Donald Trump on Sunday shared a tweet from an adherent of the QAnon conspiracy theory, absurdly claiming that only 6 percent of CDC deaths attributed to COVID-19 counted because the virus needed to be listed on death certificates as the sole cause of death in otherwise healthy people. Twitter later removed the tweet for violating their standards on false information.
Death certificates often list multiple causes of death despite one cause being chiefly to blame. In the case of COVID-19, some death certificates list underlying conditions as contributing factors, which can include common conditions such as obesity or high blood pressure. Complications that result from contracting the virus are also sometimes listed as causes, such as organ failure leading directly to death.
Although Carolla has made similar claims in recent weeks, while repeatedly insulting those who express concern about the pandemic as cowards that are hiding "under the bed," Monday's tweet had inspired substantial backlash by the next day, including from several prominent figures in the entertainment industry.
Celebrities criticized Carolla's tweet for both the grammatically incorrect insult and the dubious medical claims, with many pointing out that younger people with no underlying conditions had died from the virus. Comedian Dan Telfer joked that the president had "just named Adam Carolla the Secretary of Health and Human Services."
"I'm 60 and have asthma," actress Valerie Bertinelli tweeted. "Thanks for thinking it's OK that I die."
"Coronakarma is real, Adam," Star Trek actor George Takei added. "And you just tempted it to grab you by your pussy ass."
Satirical news outlet The Onion also quickly shared a previously written article headlined "Parasite Regrets Choosing Adam Carolla as Host."