Radio Host Caught in Explicit Rant Against Co-Worker: 'Fat, Self-Righteous'
A Missouri radio host has been fired after his virulent tirade against a co-worker was caught on tape.
News anchor Vic Faust, who hosted "The Edge" morning show on KFNS (100.7 FM) in St. Louis, Missouri, unleashed the rant against co-host Crystal Cooper during a commercial break on September 13. The four-minute audio clip sent anonymously to the St. Louis Dispatch was heavily laden with expletives and insults attacking Cooper's weight, her intellect and even her parenting.
Nearly one in three adult Americans—30 percent—report having experienced abusive conduct at work, according to the Workplace Bullying Institute. Although Faust was fired after his outburst leaked, it is more often the victim of bullying who leaves. The perpetrator rate of quitting (3 percent) is only one-seventh the rate of targets (23 percent).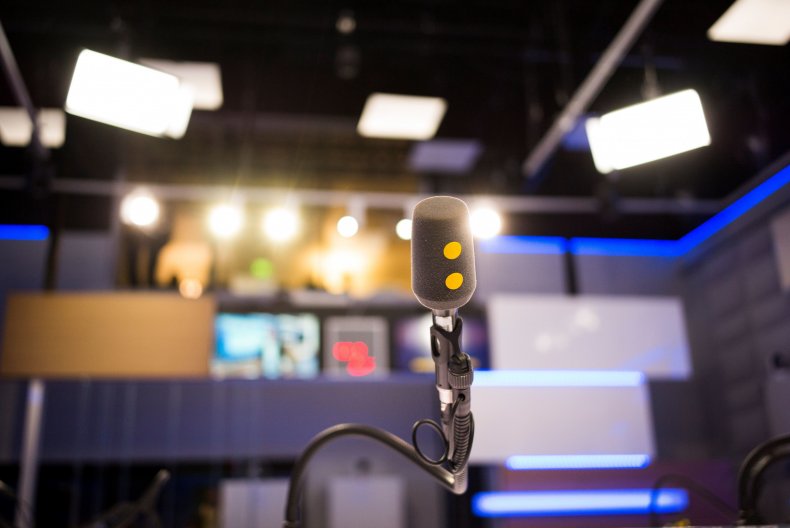 Victims of workplace bullying have a 67 percent chance of losing their jobs, whether they are terminated, convinced to quit, voluntarily quit or transfer because of the abusive treatment.
Faust, who has worked in broadcasting since the 1990s and was a news anchor on St. Louis's Fox 2 station for over seven years, used profanity at least 40 times in his off-air tirade. The rant started after Cooper critiqued his computer skills during a previous show.
"Listen, you're a f**king fat a** nasty b*tch," he said in the audio clip. "And you don't f**king bring up sh*t on air when I f**king had your back."
Faust proceeded to call his co-worker "fat" and "nasty" several more times.
"Don't f**king come back," he told her.
"Really?" responded Cooper. "You're not my boss."
Faust repeated the expletives, calling her "self-righteous" as another colleague ineffectively attempted to calm him. He added that he would remind Cooper of these insults every day she came to work and claimed, "The only reason that you have this job is because of me."
"You don't even know radio," he said, calling her "dumb" and "stupid." At another point, he described her as "nothing" and "trash."
Seconds before the show went back to air, Faust added, "Your kids have a f**king terrible mom. I feel sorry for them."
"Wow," Cooper replied.
Nexstar, Fox 2's parent company, confirmed to Newsweek that Faust no longer works for the station but declined further comment.The radio show appears to have been put on hold.
Cooper's Facebook page indicates that she worked at the show between May 23 and September 13, the day of Faust's brutal outburst.
Update 9/22/2022, 7:45 p.m.: This article has been updated to include confirmation from Nextar that Faust is no longer employed with the station.